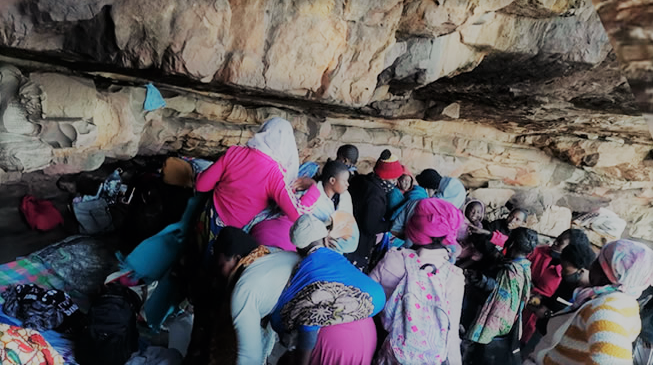 After being nabbed for conducting underground church services in a cave in the mountains in Muizenberg, a party of worshipers spent Saturday night in police holding cells.
On Saturday night, when SanParks rangers and Muizenberg Police pounced, their operations came to an abrupt end, arresting the party for trespassing and violating Covid-19 regulations.
One of the residents said that the party has been subject to complaints during the lockdown for many months, as they reportedly keep worship services all night, despite these meetings being barred under the Disaster Management Act
The complaints consist of noise disruption, unregulated fires that may theoretically lead to destructive wildfires, littering and trampling of trees.
Police spokesperson Captain FC van Wyk  said that the worshippers have not confirmed which church they belong to, and it is unknown who organizes the weekend services.
They insist they are all worshippers if you ask them, because it's not like they have a leader or a pastor. But in those caves, they build fires and cook and do everything, said the captain.
They know church services are banned, but they nevertheless go on.
what's your take on the story?
source: https://www.celebgossip.co.za/
Content created and supplied by: lethabomosima (via Opera News )