There's a post making rounds on the social media streets showing two men who were arrested over stealing sheep and goat carcasses during the night. These 2 men are aged 33 and 34 respectively.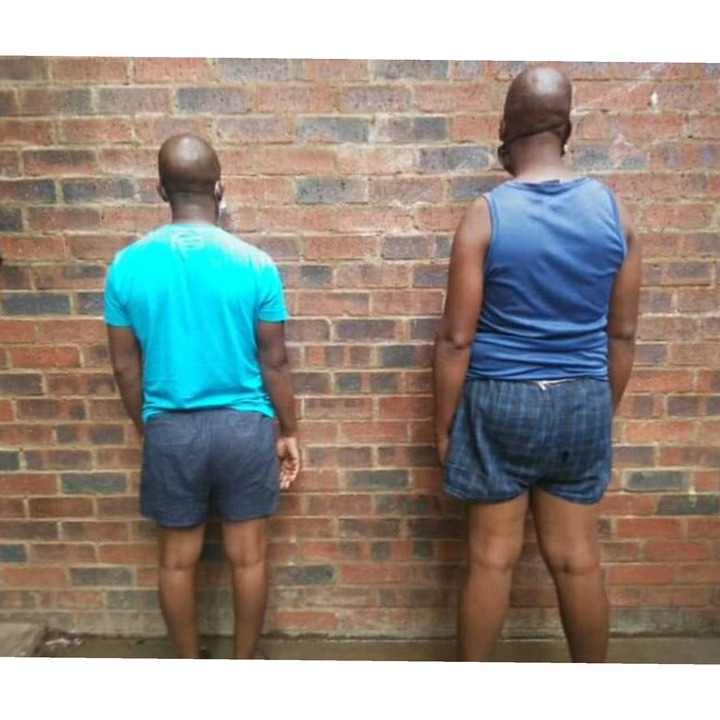 Now after most South Africans find out what these 2 criminals did, it wasn't what they stole that surprised them but rather, what they were wearing that really blew them off by a huge mile.
As y'all can see, these two men are surprisingly wearing sleeping clothes, so most South Africans were wondering why would they go steal the carcasses while wearing night clothes.
Now without any further ado, checkout out some of the comments users made after seeing what they're wearing, see comments below: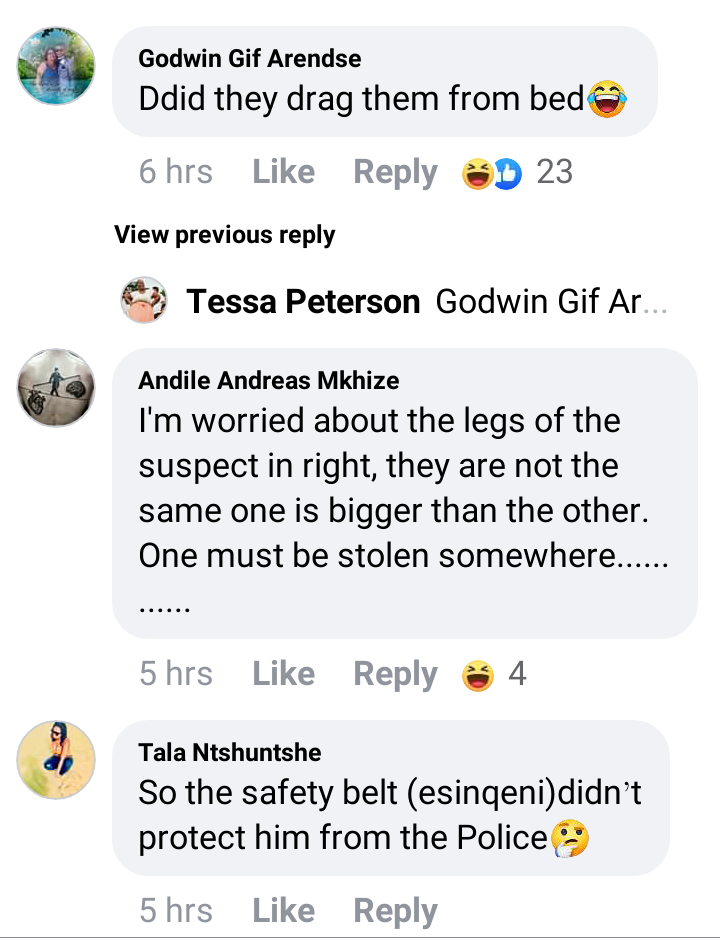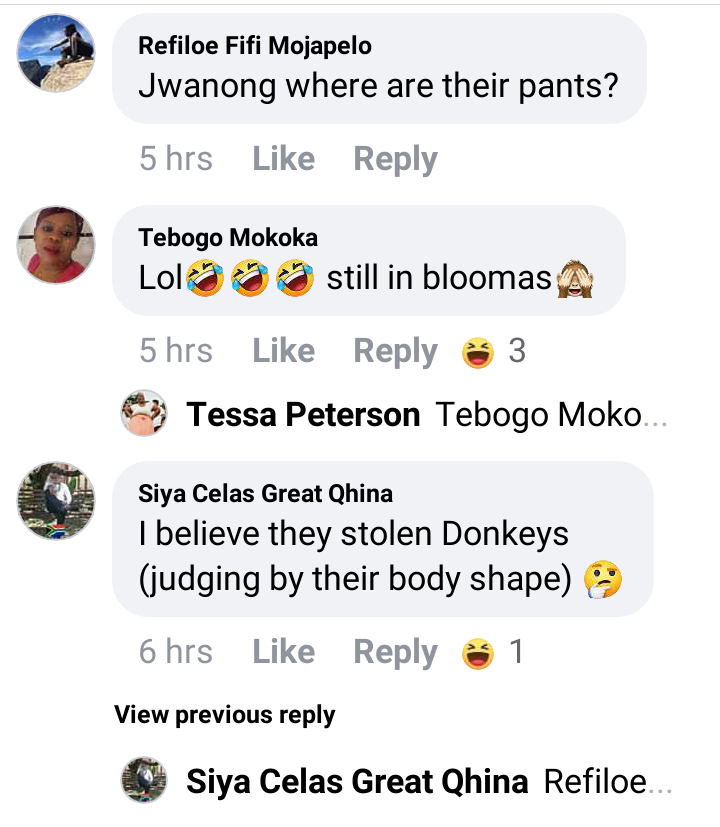 As y'all can see, Mzansi is very shocked at what these 2 men are wearing. Well there's many reasons why they could be wearing that, one them being that they wanted to wear ligher clothes so when they lift the heavy carcasses, their clothes won't become too much for them.
Why do y'all think those 2 men are wearing those clothes?? Lemme know in the comments section
Content created and supplied by: ZIPPSTAR (via Opera News )