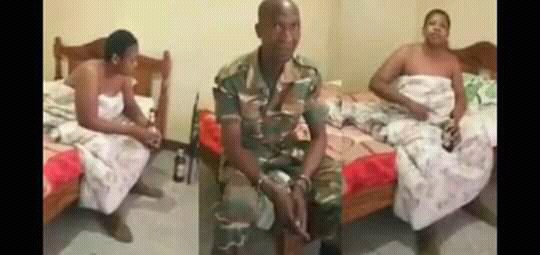 The soldier he returned back home, he found out that his wife she is sleeping with BEN10 the soldier who works far away from home and it takes him three months to see his wife, his children.
The soldier he was thinking about his wife, children and he returned home without telling his wife that he will be home, once he get home he found his wife having sex with Ben10 and it was late night and he did not tell his wife about coming home.
The man he was like he can kill himself, he did not believe what he is seeing as he did not thought his wife she would do this to him as he trusted her a lot.
He supported his children while he is far but he never cheated on his wife but now she is cheating on him while she is unemployed,he never made any mistake of not sending money to his children but she just dicided to cheat.
Content created and supplied by: ManyamaM (via Opera News )