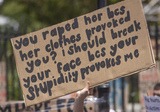 Gender-based violence (GBV) is a daily issue affecting South Africans and the government is failing it's citizens due to the lenient justice system. GBV is no longer about men taking the lives of women (femicide), even lots of South African women have taken the lives of their partners, it's just that the statistics are higher in femicide. According to StatSA, about 3000 women are getting killed by someone close to them. Someone in this instance refers to an intimate partner or spouse. To date, little is known about how many men get killed by their partners or spouses however most reports are seen on social media.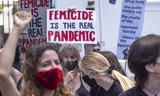 As of recent, an incident where a member of South African Police Services has reportedly shot her partner and her 5 months old daughter in one night. This incident has angered many South Africans because it happened in the month of love (February) where couples or families should be celebrating love. It is unfortunate that this day of love (14 February) marks seven years since the death of Reeva Steenkamp who was murdered by her then boyfriend Oscar Pistorius. This is evident that the South African government is very lenient when it comes to solving gender-based violence. It is not understandable as to why most couples resort to violence to solve their relationship problems. Most employers in South Africa offer a social counselling program to help individuals who are struggling with family relationships. Despite such programs, we still see a high rise in gender-based violence in the country. The South African government has made several attempts to resolve GBV but it is failing dismally.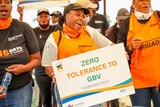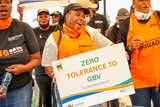 This failure to solve GBV may need a quick or emergency solution from the ruling party and President Cyril Ramaphosa. In most of Ramaphosa's speeches, his favourite or notable phrase is ''with immediate effect'', so we plead with him to bring back the death penalty in South Africa. This is the quickest solution to GBV and we anticipate an decline in GBV in South Africa. Why? This is because during the apartheid era, the death penalty was the only solution to solve crime in South Africa and the country had less GBV cases reported in newspapers. Unless if there were high numbers of unreported cases on GBV. If Ramaphosa brings back the death penalty, justice will be served in South Africa and all those who commit crimes like GBV will be prosecuted accordingly.
Content created and supplied by: BoitumeloMotimele (via Opera News )