there is a boy who calls himself the minister of ama 2000 on twitter who touched almost everyone with his post.
the boy posted a photo of himself holding a shovel, showing that he was busy assisting on a construction site.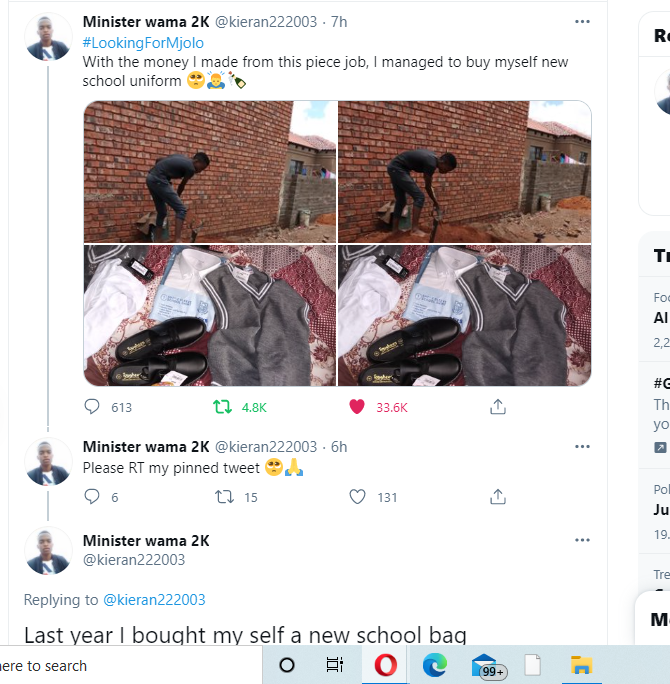 that is the kind of thing that every teenager goes through but the difference is the way that they spend that money.
the boy on a topic decided to take the money he made to buy himself a school uniform. people were touched by this and they had to be touched because we all now and believe that is is a parent's duty to buy their kids a school uniform.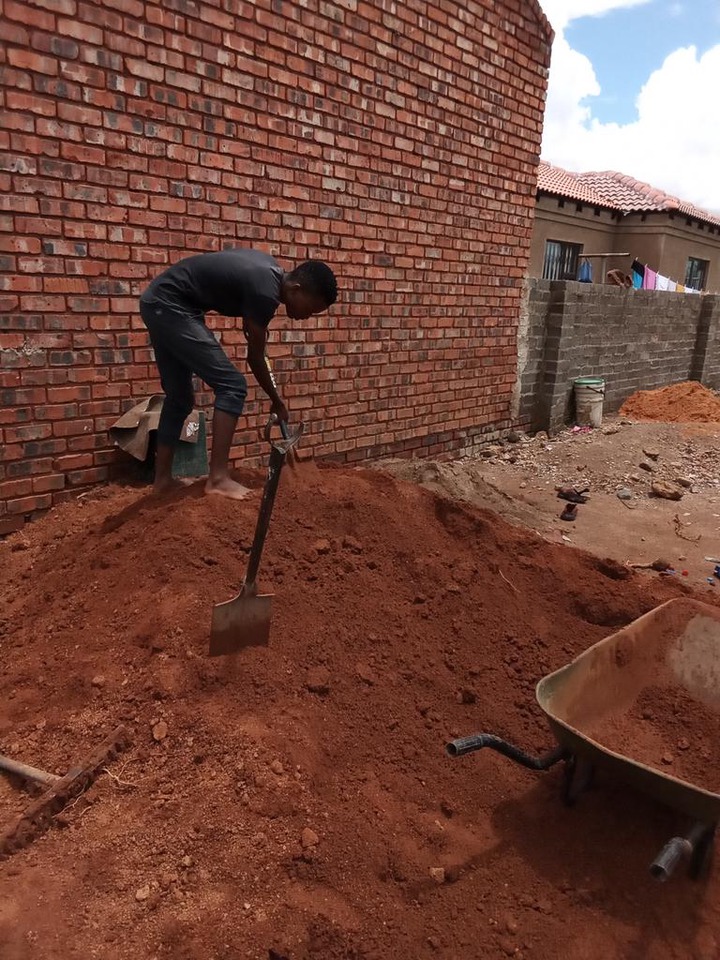 after being touched by the post, people volunteered to help him out by sending him the money.
he later shared a screenshot of a private conversation between him and a lady who wanted to help out. on a conversation, the boy was asking the lady not to send him her money if she really needs it. he really felt uncomfortable.
while others were asking for his bank account, he told them that he does not own one.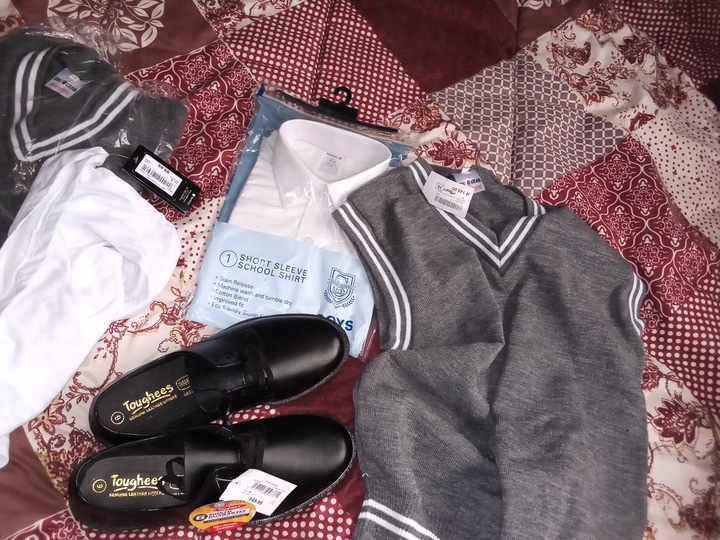 another person who was touched by the post told him that he was also on his shoes but for him to get money, he had to depend on crime which landed him in jail but he is out now and owning his business. that does not mean he does not regret the five years he had to spend behind bars though.
at the end the boy confessed that he cannot rely on his parents every time.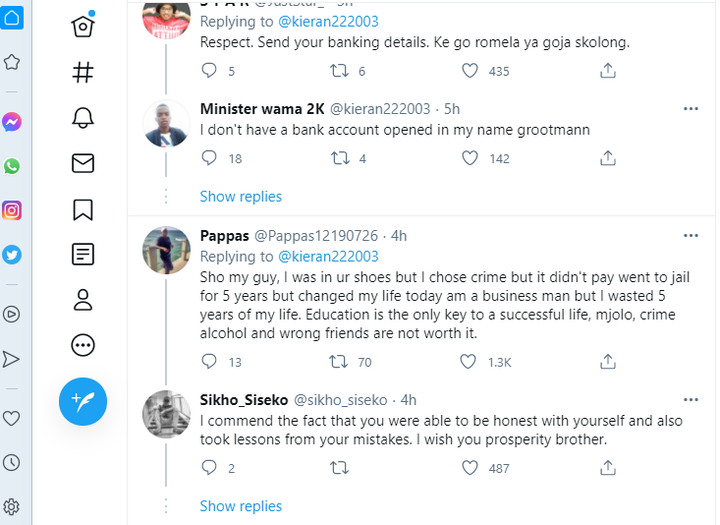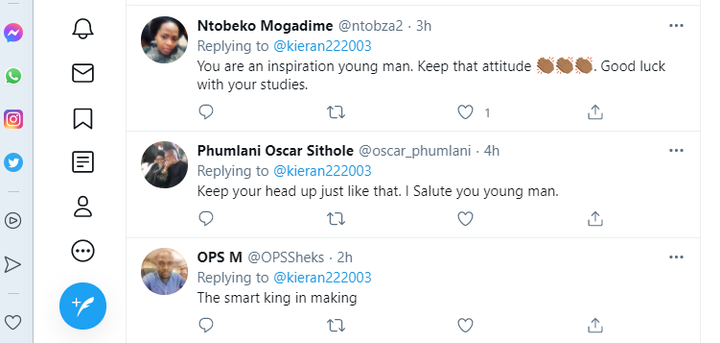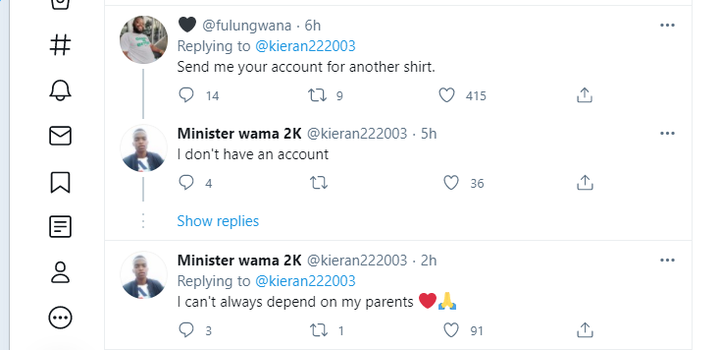 Content created and supplied by: Mphiwe (via Opera News )