Hijacking & Robbery Suspects Using Spikes On The N4, Diamondhill.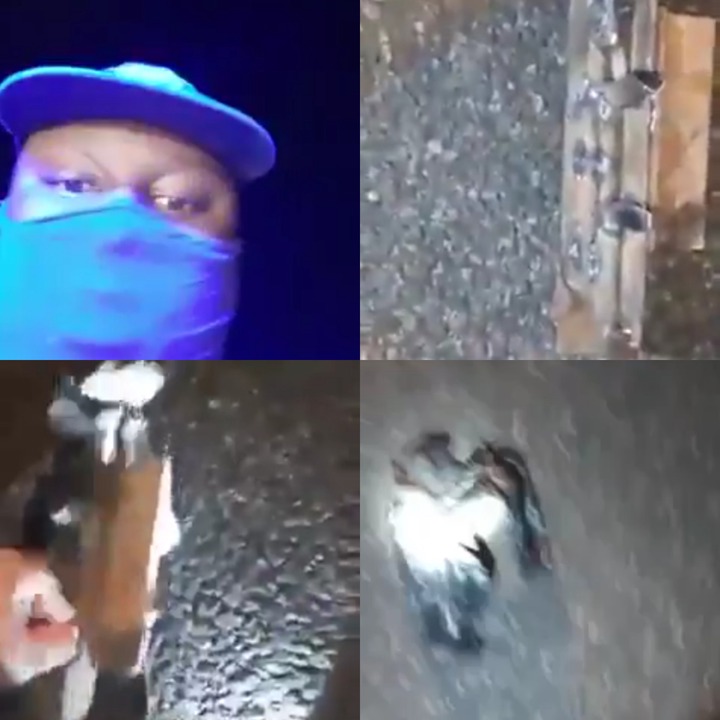 The police officer in the videos warning members of the public especially Motorists were driving on the N4 to be very careful about the Spikes that are being placed on the roads by suspect who are involved in crime, it is believed that this box is set up on the roads in order to rob a motorist when he has a flat tire.
This is a very callous and dangerous thing on the part of the suspects because if a motorist is passing by then a high-speed and the spikes Pierce The tires he might lose control of the vehicle and crash causing much more pain than was initially intended, but of course we all know that the criminals are not concerned about the pain of victims of crime they just care about what they can get from their victims and anything else is only considered extra details and unnecessary to think about.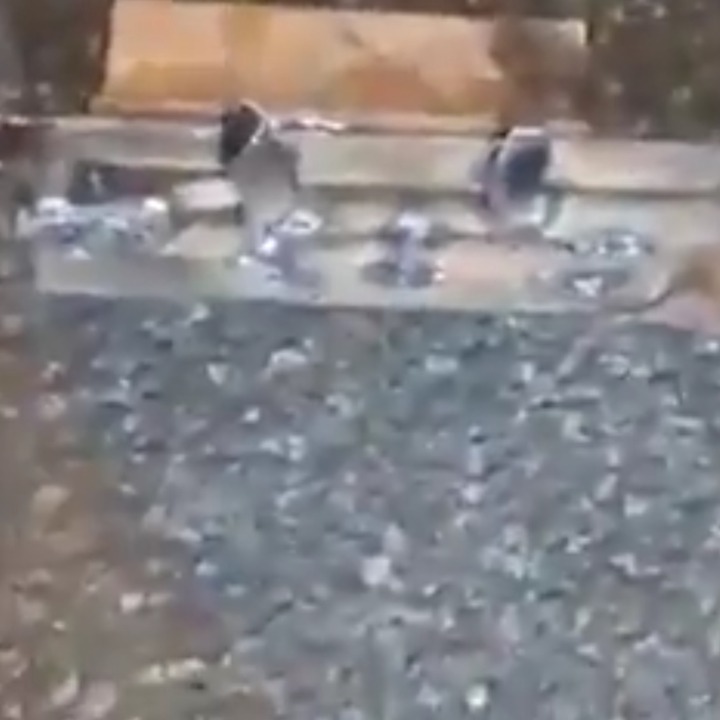 The police officer is warning Motorists to be very careful about plastics that are suspiciously placed on the road, the suspects put spikes inside the plastic and place it on the road in a calculated way, so that whenever Motorists are happening to pass by they don't even notice that those are spikes before running them and having a flat tire as a result.
The officer as saying that Motorists have to be careful and try by all means to avoid such tricks from criminals, the police do not have the capacity to be running Every Corner of South Africa in order to guarantee the safety of the Citizens it is an economical and physically impossible so citizens of the country must also be very careful in order to save their own lives.
The criminals will likely be lurking by waiting patiently for anyone who'd fall for the Trap so that they can pounce and start rubbing the victims, suspect a very heartless whenever they're committing robberies so members of the public have to look out for themselves.
https://twitter.com/Abramjee/status/1364652429904662531?s=19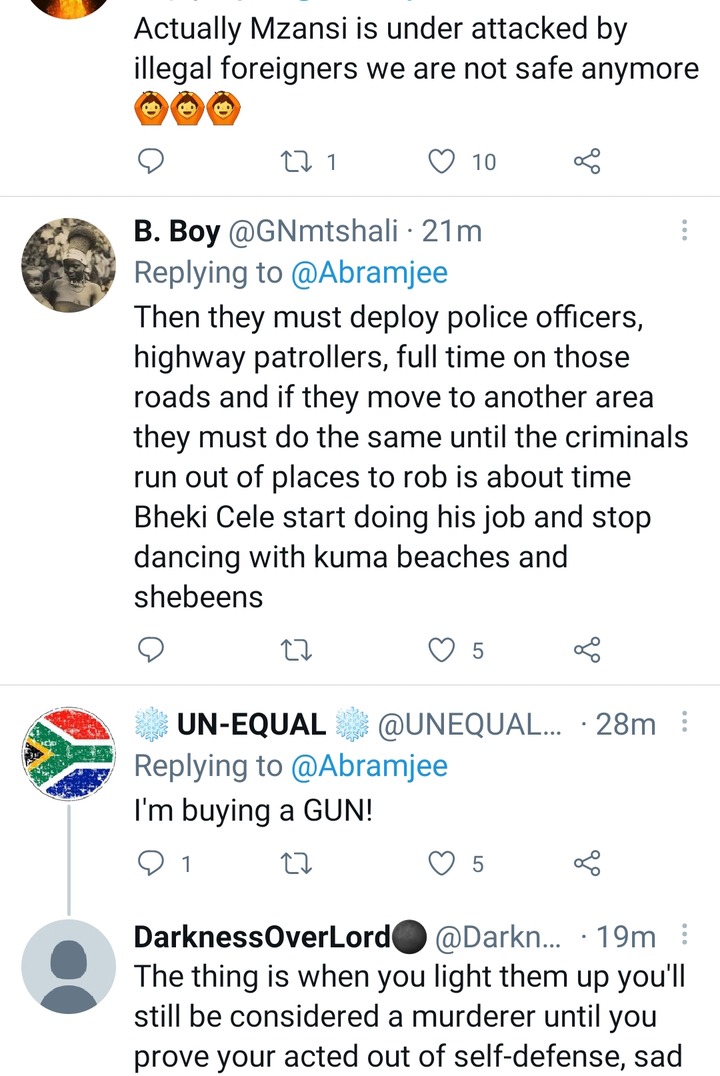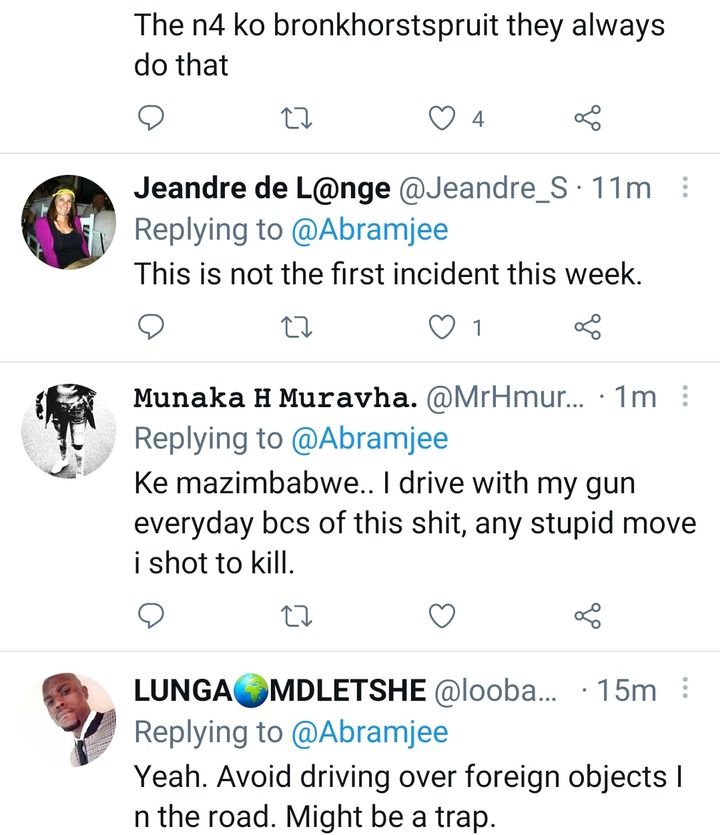 Content created and supplied by: Heist.money (via Opera News )