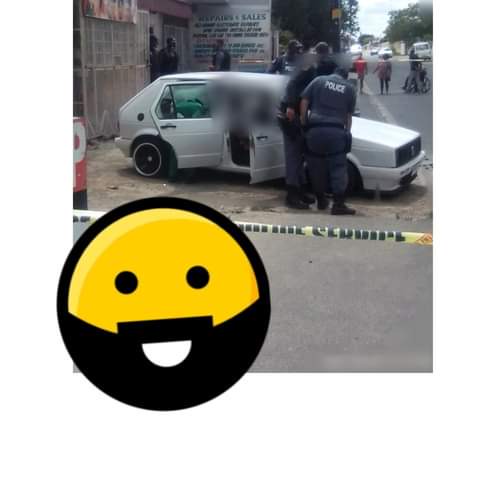 Two people where shot dead by unknown hitmen one person managed to survive with a serious injury it is alleged the incident is gang related.
According to the daily talk SA news Facebook post two people where brutally assassinated by an unknown hitman earlier today 20 February 2021 at Elsie's river in Cape town, only one man managed to escape the scene although he has serious injuries which required him to quickly be rushed to the hospital.
According to reports unknown hitmen who were driving in another vehicle did a drive by shooting at the vehicle of the suspects and fled the scene, it is alleged that the victims where in a gang and it is speculated that the shooting may have been related to gang conflicts.
The police were at the crime scene and took a couple of statements from witnesses who were at the scene, although the suspects are still not arrested the police are still doing investigations to capture them, the victim who is being treated at the hospital will be questioned as soon as he gets released.
It's often hard to resolve gang violence because of the high poverty in the urban areas, as soon as the living conditions of people improve so will the gang violence decrease, the other important thing that needs to be done by the government is to ensure that there are job opportunities for people, this will prevent the drug dealing.
Source:https://www.facebook.com/795201140876302/posts/1227216747674737/
Content created and supplied by: TshiamoMbiza (via Opera News )