This is the story of a lady named Tshepo Makola from polokwane who was stabbed to death by her baby daddy in the presence of their kids after having a small argument.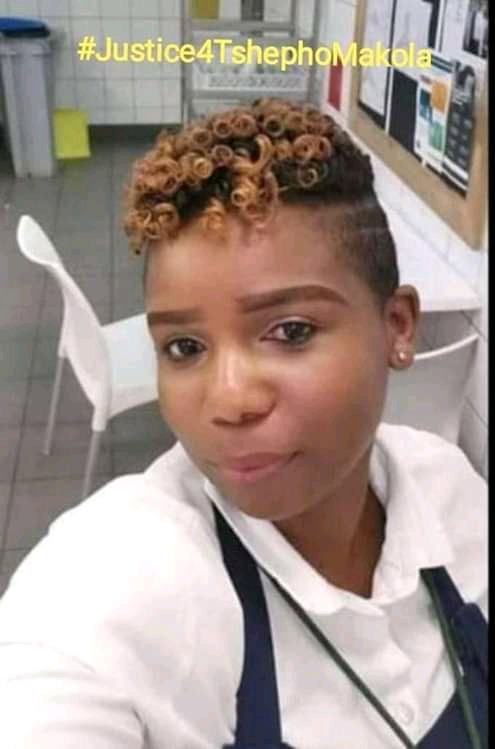 When will men stop taking theor decisions while agry, when will they stop this thing of GBV. This lady was trying to poit out her views with the argument that they had but baby daddy decided to kill her in the presence of the kids. No one is saying anything about it people are keeping quiet, some are not helping at all but the when will justice be served for Tshepo Makola?
When will we stop living in this world of being scared of people that are close to us? We trust them to a point where we feel comfortable when are around them and not knowing their plans about our lives. Image looking at your parent dying in front of you, looking at her taking her last birth and you are a child. There's nothing you can do than just looking at her losing her life.
What this man has done to Tshepo is unforgettable and justice must be served. Those chips will be traumatized when they grow up. Image growing with a memory of someone who was closer to your heart losing her life. This is sad and let us hope that Thsepo's baby daddy will be found because it is said that he ran away.
Justice for Tshepo Makola.
Content created and supplied by: [email protected] (via Opera News )