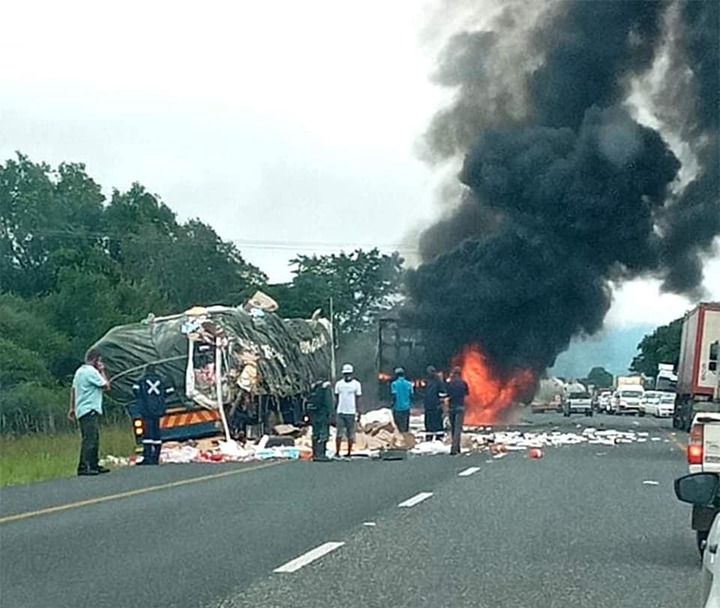 In the morning of Monday the 15th of February 2021, South African roads experienced one of the worst scenes.
This came after a horror crash took place which many could easily spot from a distance. The collision took place at 09:30 in the morning today.
What made many to be able to spot it from a distance was the thick smoke which was coming from the accident scene.
A warning was issued out to all motorists who were using the N1 which is on the south of Louis Trichard. They were informed that they should expect massive delays as the road had experienced a collision which involved two vehicles which are trucks.
As a result of the impact of the collision, one of the trucks caught fire and from kilometres away from the scene, smoke could be seen billowing after one of the trucks caught fire.
Some wild flames which came from the collision made life even harder for motorists and service providers who are on the scene. Fire brigade personnel are battling to contain the fire and make the scene cleared up.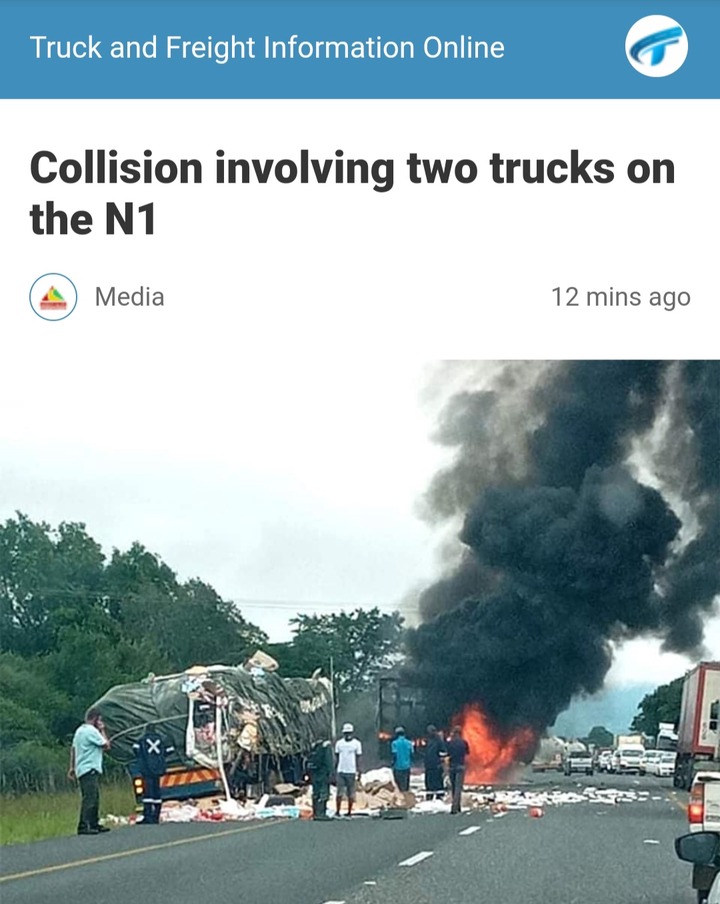 An official report from the service providers who were on the scene has not yet been released at the time of going to press.
We do not know is there were any fatalities oe casualties from the collision. But traffic was seen backing on both directions of the N1 stretching several kilometres.
The two trucks collided when they were a few kilometres from a weighbridge at the Mampakuil.
Earlier on, motorists had been warned that there would be an increase in heavy motor vehicles which will be traveling towards Beitbridge.
The messages was shared on various platforms and the stretch between the N1 North to Beitbridge has been the most affected.
The accident has not made the situation any better either as it has taken the local authorities a considerable time to clear up the scene.
Trucks which are traveling to and from Botswana are making use of the Beitbridge boarder post. This has been due to a flood which has caused serious damage to a bridge at the Groblersburg.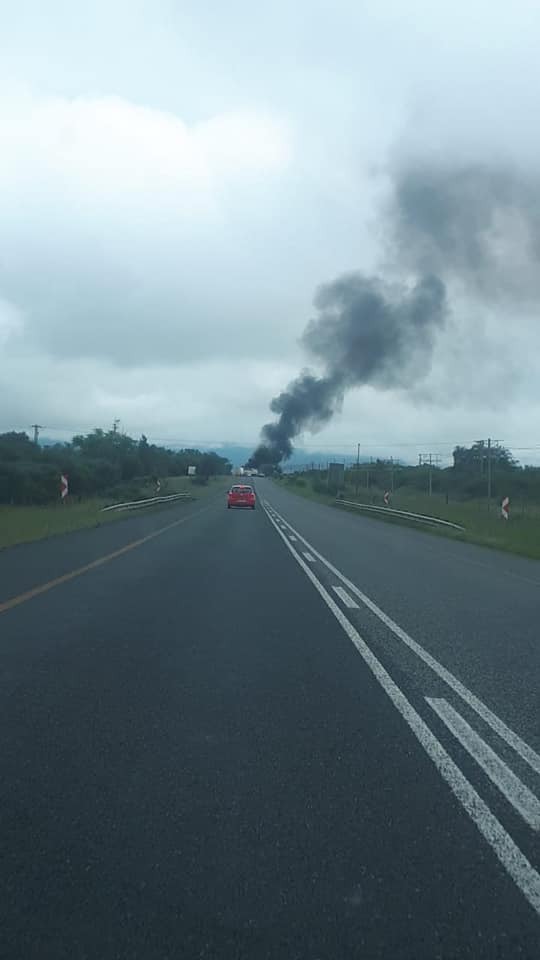 Local authorities are active on the scene and the fire brigade personnel are fighting to put out the flames.
Content created and supplied by: AfricanChannelNews (via Opera News )