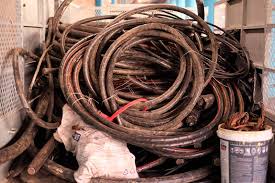 A battle to keep the essential infrastructure in the country continues. The law enforcement agents are trying their level best to keep the infrastructure intact.
News was shared today which showed the ruthlessness of the law when it comes to dealing with offenders.
National Police Commissioner Khehla Sitole welcomes combined sentences of 1250 years handed to five cable thieves in High Court in Cape Town.
The five thieves were facing the trial with two others who died during course of trial were arrested for theft of Eskom and Telkom infrastructure valued at over R1.8 million.
This was announced on SAfm news today and members of the public were happy to hear the news.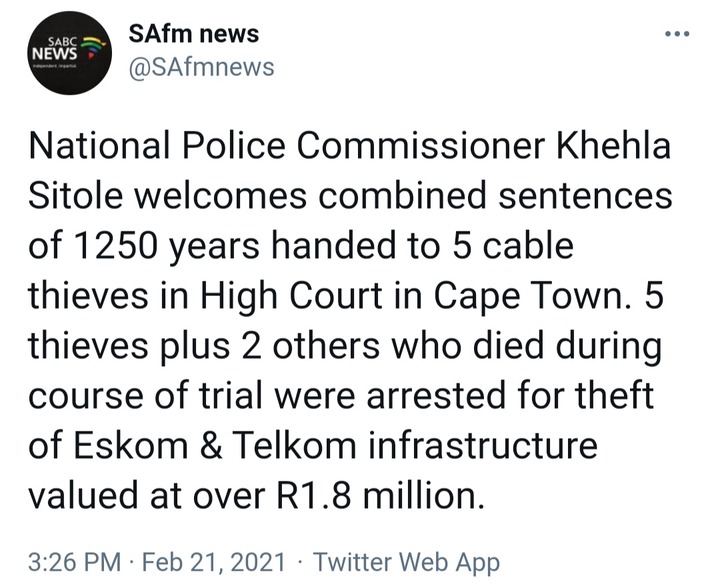 Many were left fuming on ANC cadres who steal billions from the national coffers and walk scot-free.
It now seems like the law is now being applied to the poor as leaders continue to defy the constitutional court rulings.
Content created and supplied by: AfricanChannelNews (via Opera News )