Life is full of hyenas, don't trust every smile you come across. Some people smile to you just to deceive.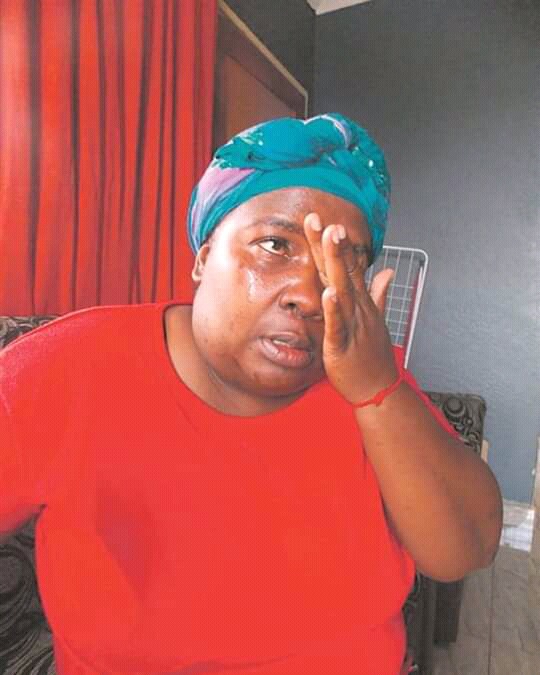 Here we have the woman known to be Agnes, she trusted the wrong soul and end up with broken heart. Shame! Agnes met her so called friend before she received RAF (Road Accident Fund) and became close with her. After some times, she received RAF and never mind spending it with her, but when time goes on her friend claimed Agnes needed a cleansing ceremony, and for the cleansing ceremony to be a success four cars and a house are needed. Remember Agnes's was R4 million rich, she didn't hesitate to do whatever was demanded from her. Only to open her eyes when she went broke, and by that time, her friend was no where to be found.
She's not the only woman to fall for trap, but this was too much. A sangoma demanding cars for ceremony? Agnes's was clearly too excited for being a millionaire, money was driving her crazy and she couldn't think at all. According to her daughter's statement, she wasn't spending money for her family, but for this Sangoma. Hopeful she learnt her lesson, unfortunate RAF money is gone.
Thats why financial advise is important, instead of blowing her millions she would've made more millions. Her deceased husband is probably upset from the grave, claiming his accident fund and scammed by another woman.
Source: https://www.dailysun.co.za/News/sangoma-took-my-millions-20210216
Content created and supplied by: Trustworthynews247 (via Opera News )