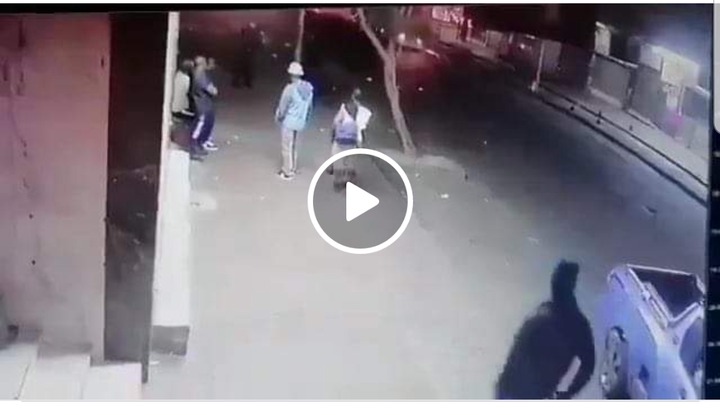 Video link: https://m.facebook.com/groups/ethekwinisecure/permalink/5798521360173925/
A video of a male perpetrator hitting on three men in Hilbrow left people in fear, A woman was seen running hastily to her residential home. People on Facebook were perplexed and some said that Zimbabweans are killing each in South Africa.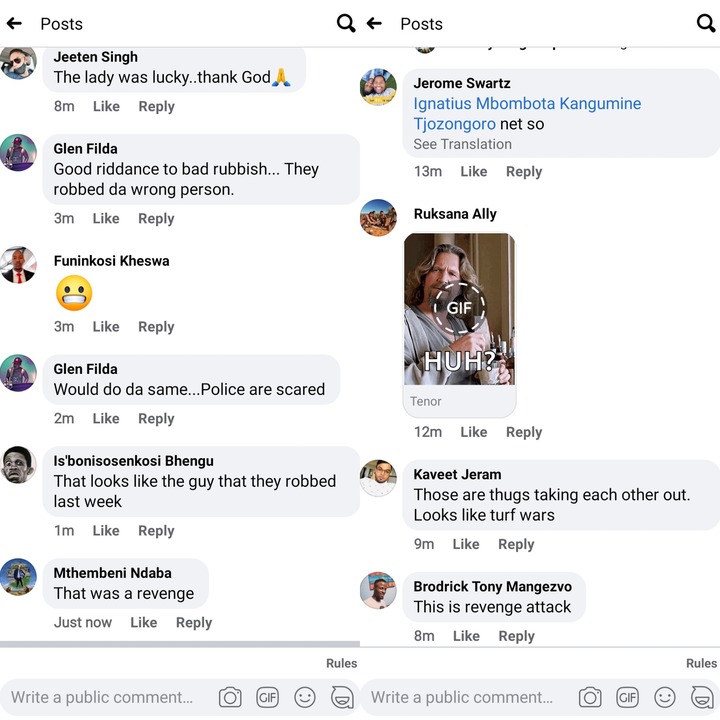 This murder is visible that it was a hit, these people knew each other. One of the three men was shot dead on the spot and the others flee but they were followed… it is not clear what happened wherever they ran to. People are saying that Hilbrow isn't a safe place, during day and night things happen. It is just a no go area for those who still love their lives because anything can happen at anytime.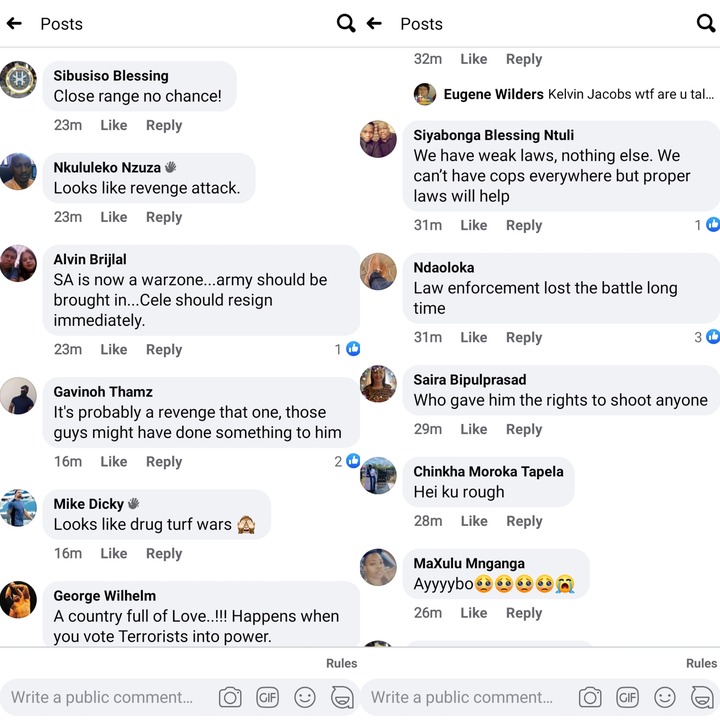 We definitely need the laws of the old days regarding murder mayhem rapes fraud corruption to return!!! We can't go on like this in South Africa. there's just no law n order... There's no clear directive from the powers that be n thus the members are just not interested as much as they should...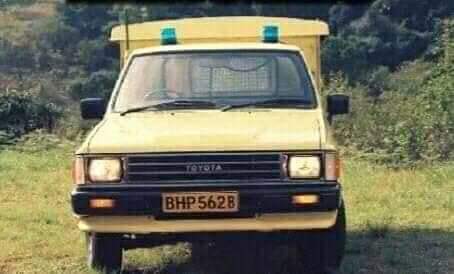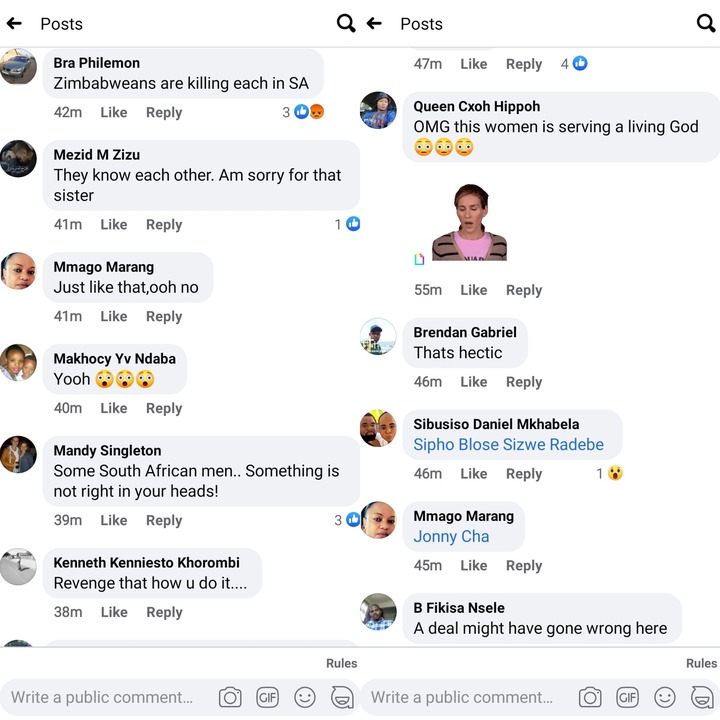 Source: Facebook eThekwini Secure
Content created and supplied by: AndileAnele (via Opera News )