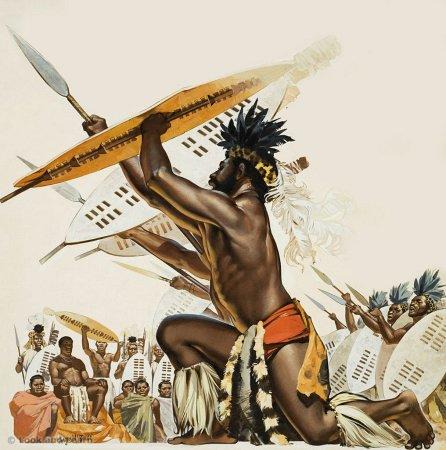 "It is better to remain silent and be thought a fool than to open one's mouth and remove all doubt." By Abraham Lincoln. King Mpande survived being killed because of his behavior of not posing as a treat to other children of his father who were to be potential future kings of Zulu Kingdom.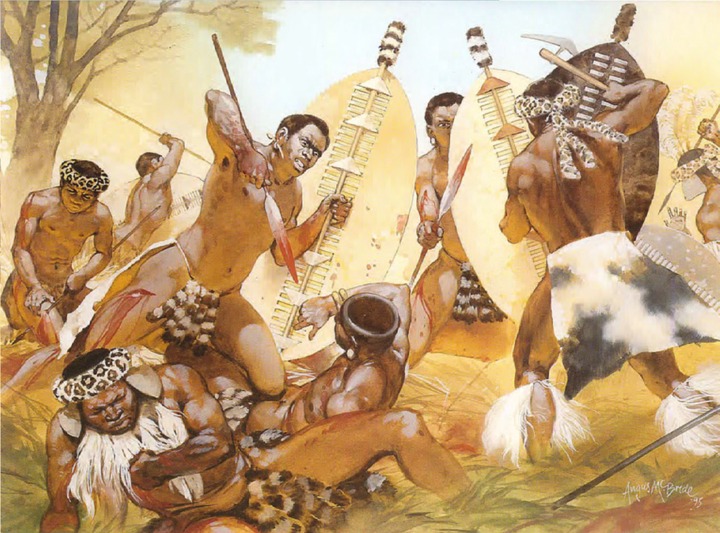 Mpande was born in 1798 and died in 1872. He ruled the Zulu Kingdom from 1840 to 1872. He became the longest ruling Zulu King. He was a half-brother of Shaka Zulu, Sigujana Zulu and Dingane Zulu whom he followed as a Zulu King. In 1840, he overthrew his half-brother Dingane before taking over as the King. Unfortunately, his lengthy reign became a burden as he became a King by the name only because of his son Cetshwayo. In 1856, Cetshwayo became a self-proclaimed King while his father was alive. King Mpande confessed that he wanted to live peaceful life and that they forced him to become a King. Now, let's trace his childhood upbringing.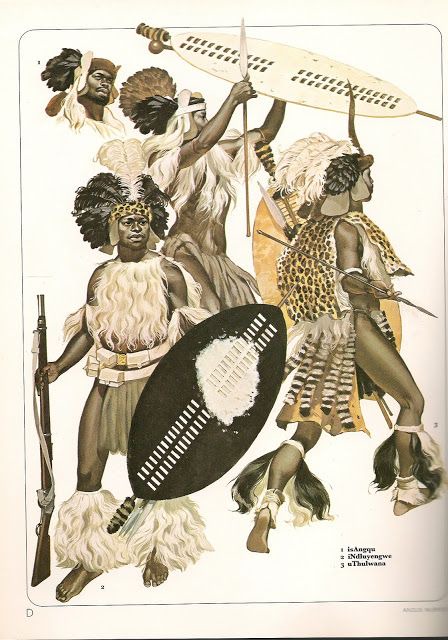 King Mpande was born in Babanango, in Northern KwaZulu-Natal. His father was Senzangakhona KaJama and his 9th wife Songiya KaNgotsha Hlabisa. Mpande was considered as the weakest of them all when compared to other Senzangakhona's children. After the assassination of Shaka Zulu, Dingane started to kill other half-brothers who could have disturbed him from taking over the duties of a King in 1828. During that killing spree, Mpande was spared because Dingane saw that he was not a threat to him. Plus Mpande showed no interest in being a King or in Zulu power politics.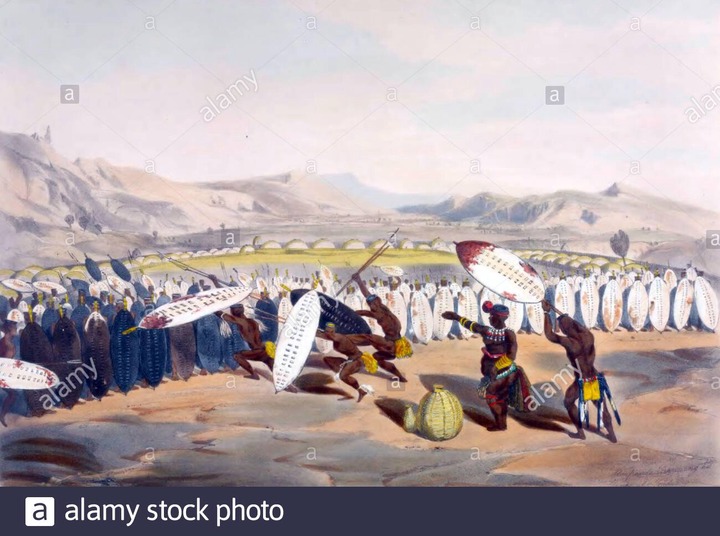 Mpande gained recognition after his half-brother Dingane suffered a fatal defeat at the Battle of Blood River on 16 December 1838. After his defeat there was unrest in his Kingdom, so Dingane sought to assassinate potential successors like Mpande again. In September 1839, Mpande refused to support his brother in a war against the Kingdom of Eswatini. He realized that Dingane might plot to kill him if he can join him, instead he took thousands of Zulu warriors into the Boer Republic of Natalia. After that, Mpande organized his armies to go and fight with Dingane's army at the battle of Maqongo, where Dingane suffered another terrible defeat in January 1840. His army was led by General Nongalaza. After defeating Dingane, Mpande arrived with Pretorious's forces to be ordained him as a King.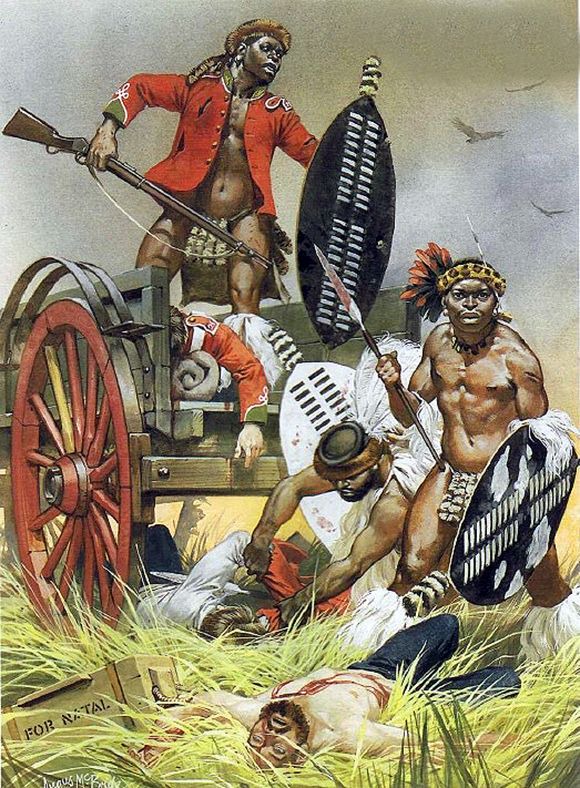 Dingane's defeat stressed him the way that he executed his general Ndlela KaSompisi, thereafter he escaped but they found him in Hlathikhulu Forest (Eswatini) and he was killed there. So Mpande became a King unopposed. But later Mpande claimed that he became a King against his wishes, actual he claimed that he was forced to be a King. Boers took most of the land of Zulus in return for helping him to defeat Dingane.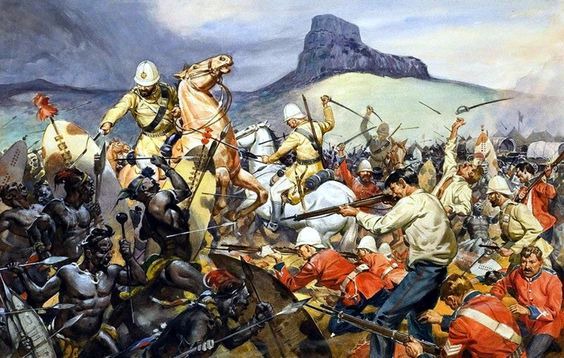 Mpande suspected that his brother Gqugqu was planning to ambush him, so he ordered the killing of his brother and his brother's wives and children. His action led to many people to flee his Kingdom and seek refuge under Boers in Natal. In the early 1850s, he employed a policy of expanding his kingdom. He was eyeing to defeat most of his neighbors. The policy of expansion led to the invasion of Eswatini Kingdom in 1852. By agreement, the Swati's were subjects of Zulus, but they maintained partially independence under Mswati 2. Historian, Philip Bonner said Mpande wanted to take full control of Eswatini as he feared the Boers power. Indeed the invasion became a success for him, as Swazi people gave in to him. During the process of invasion, Mpande's son Cetshwayo showed some true leadership characteristics. Unfortunately British forced him to withdrew, and he did that quickly without any hustle from British side.
Cetshwayo leadership skills came into conflict with Mpande's favorite son Mbuyazi. Cetshwayo was a heir by birth, but he was not officially a successor as his mother had not been declared the King's great wife. So the succession marathon was lying on the hands of Mpande to choose the great wife, thereafter any of the sons would automatically became the King after his death. Cetshwayo saw that his father loved Mbuyazi more than him and both sides started to develop group of followers. On realizing that, Mpande gave some part of his kingdom to Mbuyazi and his followers, where they have to live. Mbuyazi moved fast and obtain some support of European settlers who were led by John Dunn.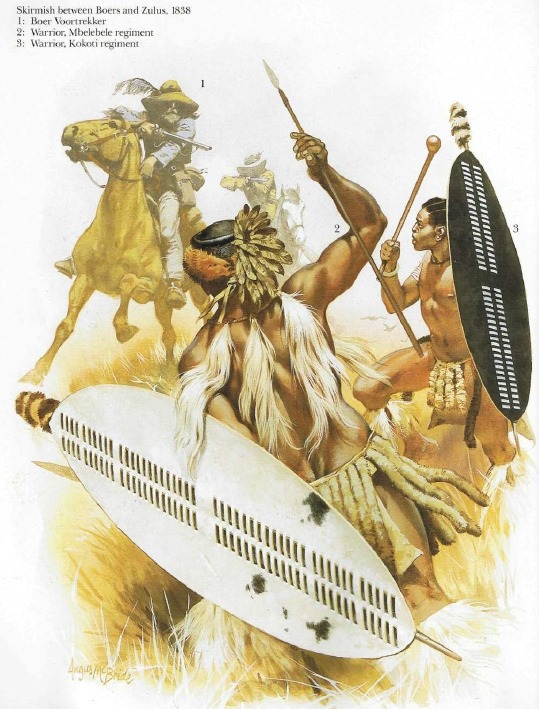 Cetshwayo's support came from sub-chiefs of his father's Kingdom. So he thought that this matter needs to be resolved through war. He then, forcefully attacked Mbuyazi's territory at the Battle of Ndondakusa and killed all surviving five brothers. John Dunn ran away and later became Cetshwayo's adviser. After crushing Mbuyazi, Cetshwayo became the self-proclaimed ruler while his father continued to preside over ceremonial functions. During his rule, Cetshwayo kept a strong eye on his father's new wives and children who posed as a threat to his rule. He spotted Nomatshali and her children as a possible treats because they were favored by his father. He ordered the killing of them in 1861; Nomatshali and her daughters were chopped. Two sons managed to escaped but the youngest got killed in front of his father Mpande. King Mpande later became fat so he was unable to walk which led to his death. His exact date of death was not revealed in order to secure a smooth handover of power to Cetshwayo.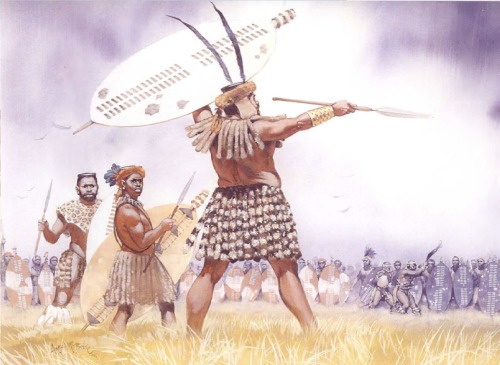 Please share, comment and like it. God bless you!
Source: https://en.wikipedia.org/wiki/Mpande_kaSenzangakhona
Content created and supplied by: BhejangethunaDigitalHustlers (via Opera News )