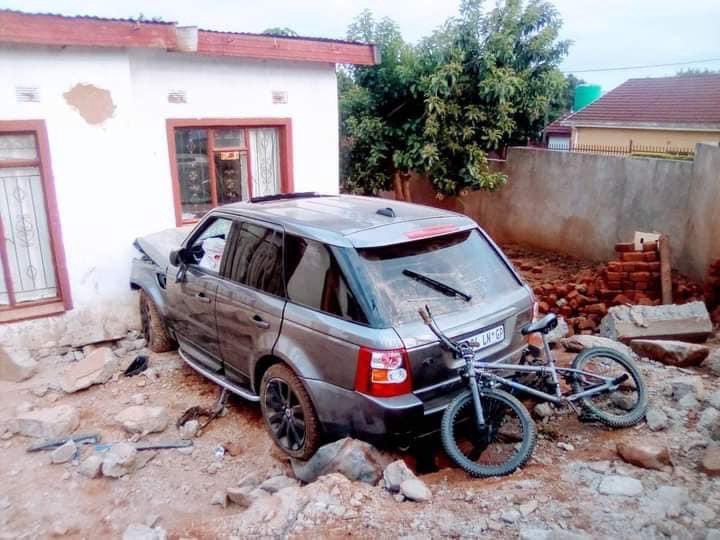 Sipho Mabala said that a drunk white man drove into their house in the early hours of the morning on Wednesday and he nearly killed him and his family allegedly because of his cheating wife.
"The white man was drunk and he was alone in the car. I don't know what happened before the accident but after the accident he kept saying we should let him die. I was very angry because i was woken up by a big loud bang and my children started crying. I went to check on them but they were fine and when i went outside i found the drunk white man trying to open the car. I don't understand what he was doing in the township but it seems like he was very depressed.
My wife called the cops and they came with the paramedics. They asked him questions but he couldn't answer all of them but it seems like all this has something to do with his wife and i suspect that the wife cheated on him with a black man from our township. He nearly killed us and he has to pay us for trauma and the damage he has caused" he said.
Content created and supplied by: Wiza88 (via Opera News )