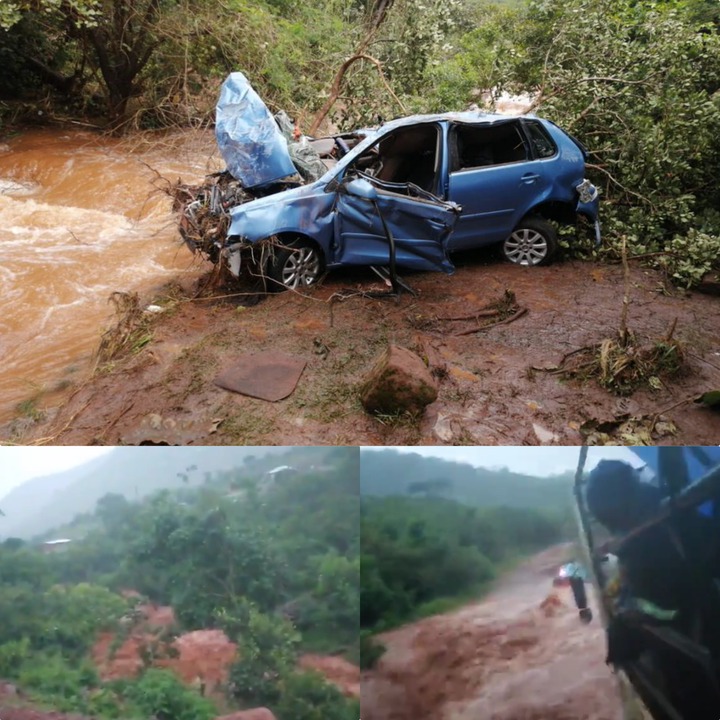 The incident occurred in Limpopo, Vuvha where a woman had driven on top of a road that was flooded and hoping to make it across when the water got too much and she along with her children got swept off the road and thrown into a ditch, but not after being dragged by the water which is believed to have killed her and her family.
The video shows the harrowing incident take place, and people are wondering why the woman had made such a huge miscalculation and decided to drive her relatively small motor vehicle. This needed careful consideration before executing, one cannot just get into a flooded area using a small motor vehicle because one needs traction in order to make the wheels move.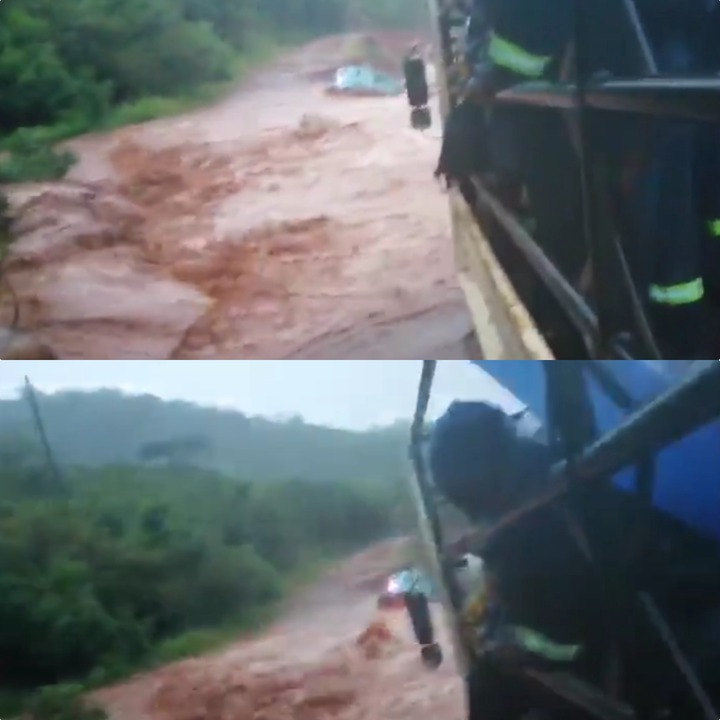 What could have occurred is that the vehicle would have been lifted up by the speeding water, the wheels completely detached from the ground and that would have caused the vehicle to get moved.
The vehicle ended on a ditch somewhere down there after being washed out and banged up left and right, by the time the vehicle had been out of the stream it was banged up and there were no passengers inside the vehicle.
https://twitter.com/Shonny_RSA/status/1363856839792857092?s=08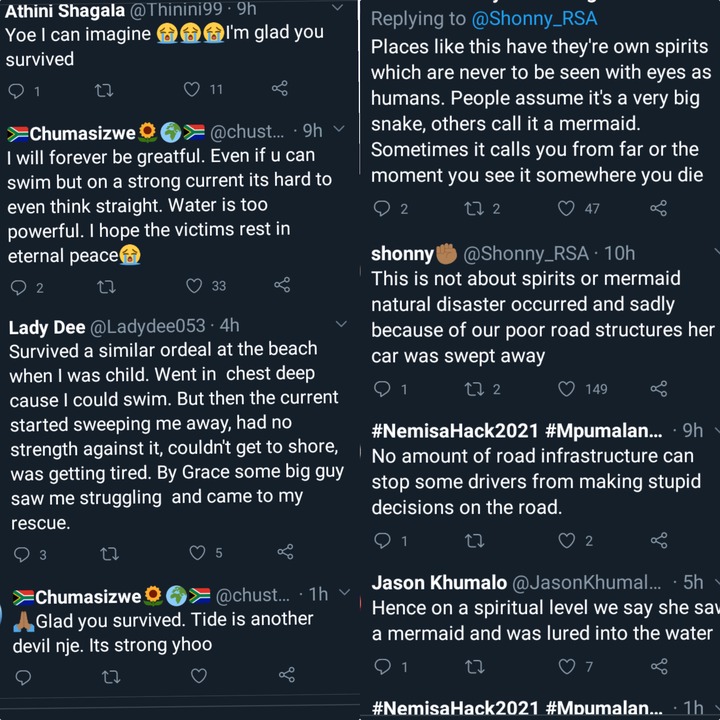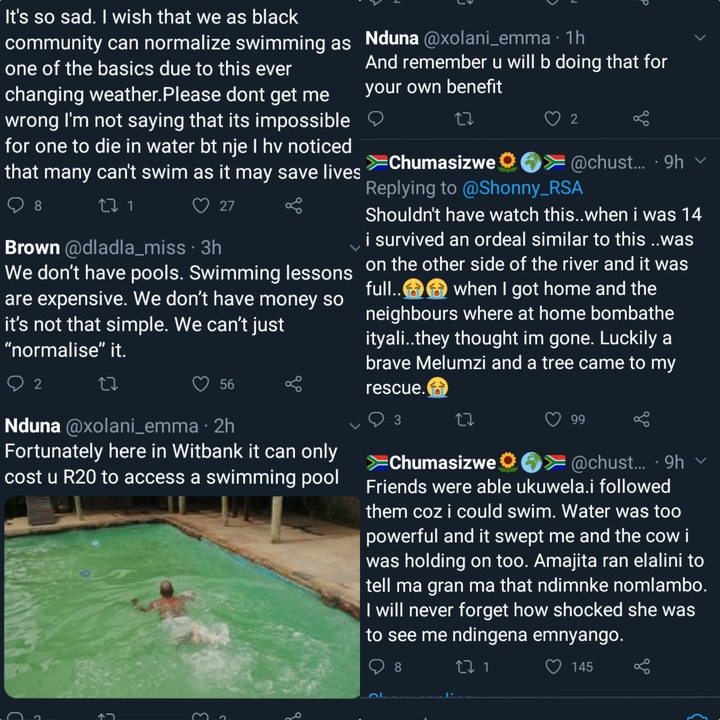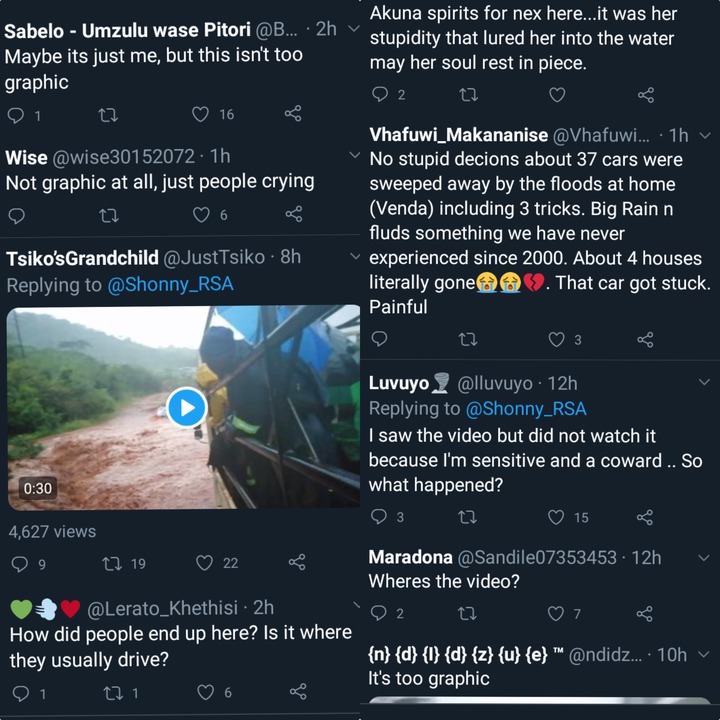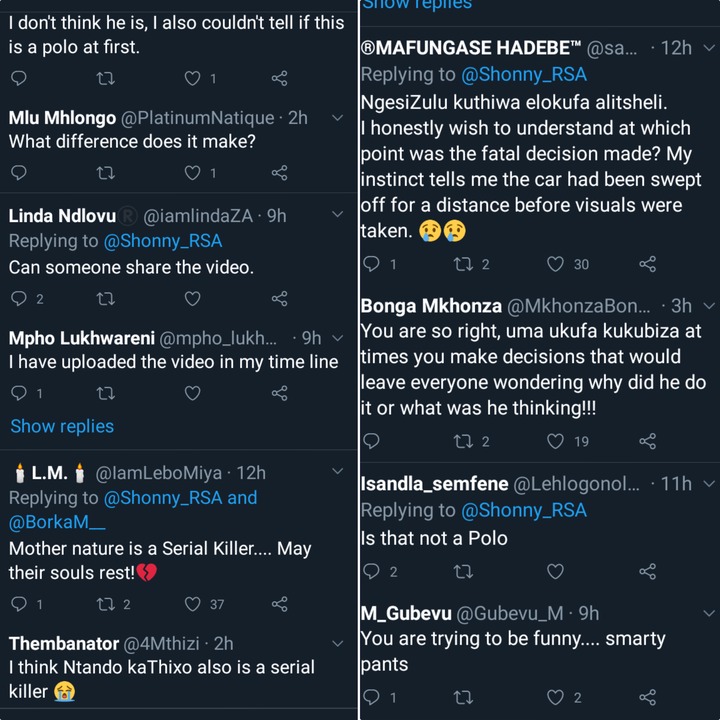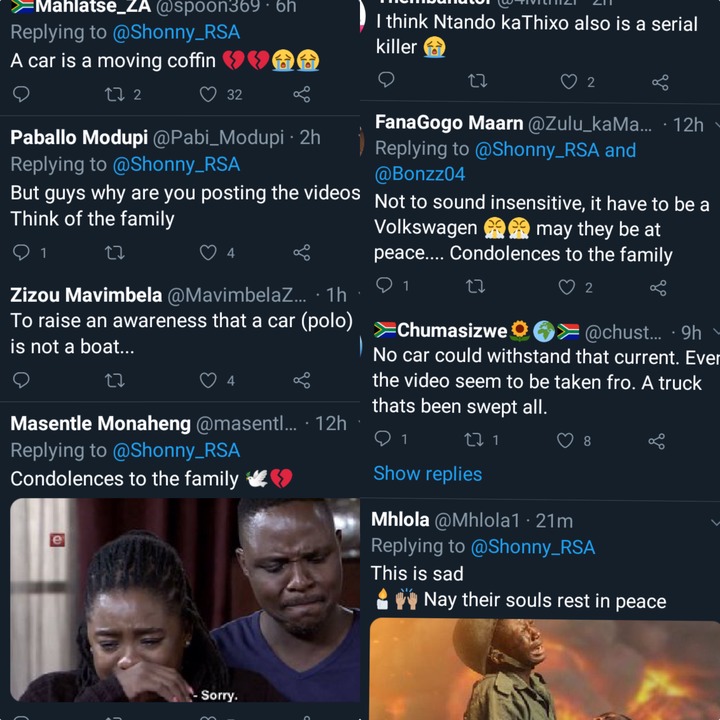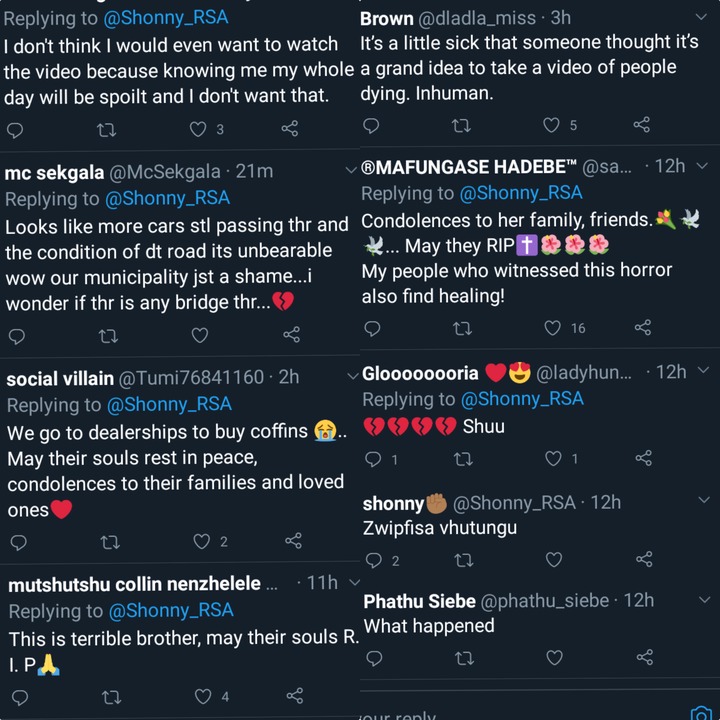 Content created and supplied by: Heist.money (via Opera News )