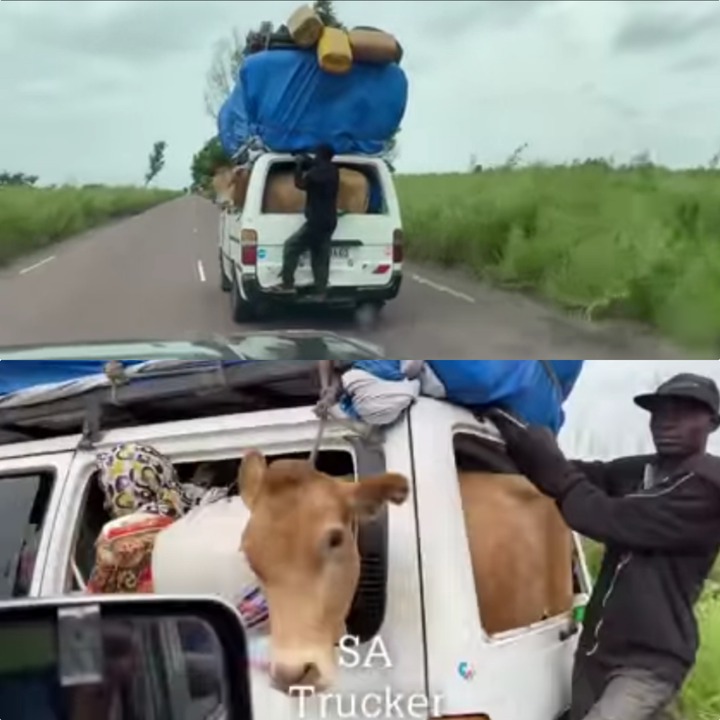 The video shows and incident where a taxi is loaded up to capacity and seems like they also put a cow inside and a man had was standing on the outside in order for them to get to the place that they are going.
This has caused a stir on social media with many people saying why would these people do such a thing, because the taxi is filled to capacity and seems like they also loaded up some extra luggage on top of the taxi while also putting a cow inside, this is unprecedented and for it to be captured on camera is something.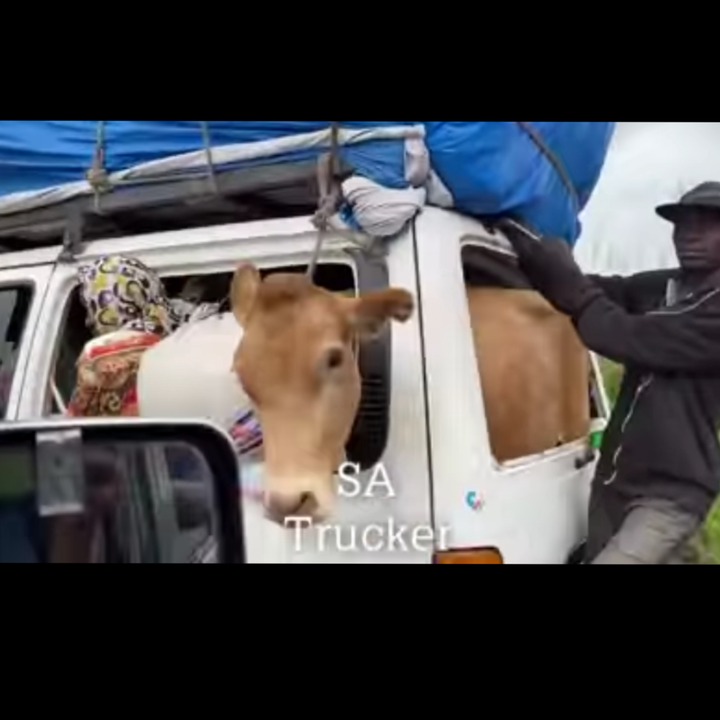 This has a lot of people asking themselves why are the police in this situation when they are always ready to be harassing ordinary citizens and to be asking for bribe, but when they are needed the most they are nowhere to be found.
Motorists are urged not to fill up their vehicles this way because they might cause accidents that kill other people, and this is not agreed upon because you cannot risk a life of another human being because you wanted to fill up your vehicle and get from one place to another, people should be careful when doing these on the road
https://www.facebook.com/rsatrucker/videos/1297056110688837/
Content created and supplied by: Newcaster (via Opera News )