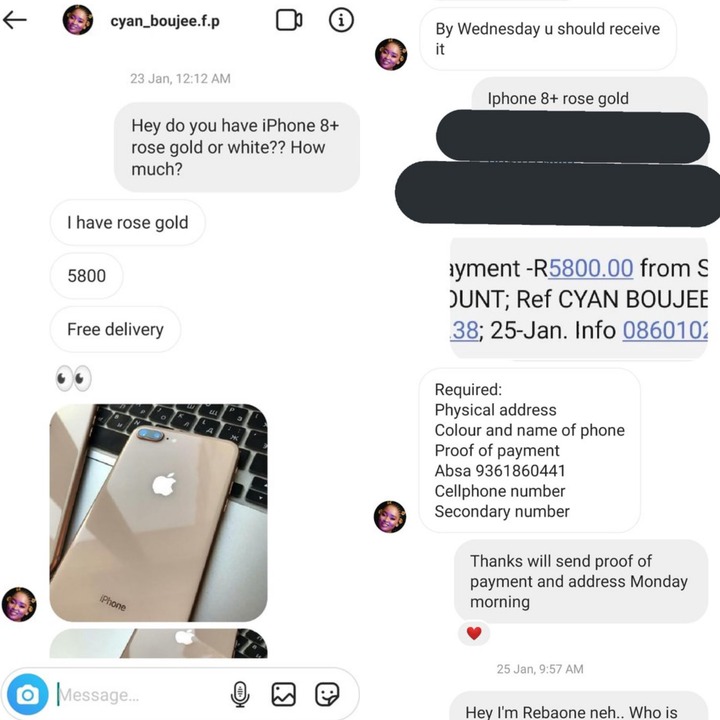 The images show the conversation and transactions that a woman who thought was buying a high end cellphone was scammed by a cellphone scammer, she has taken to social media to expose the scammer and their ways after the fact.
The woman in question is pleading with South African citizens to not fall for these as that are ran by foreign nationals, they make a living by stealing and scamming citizens of the country.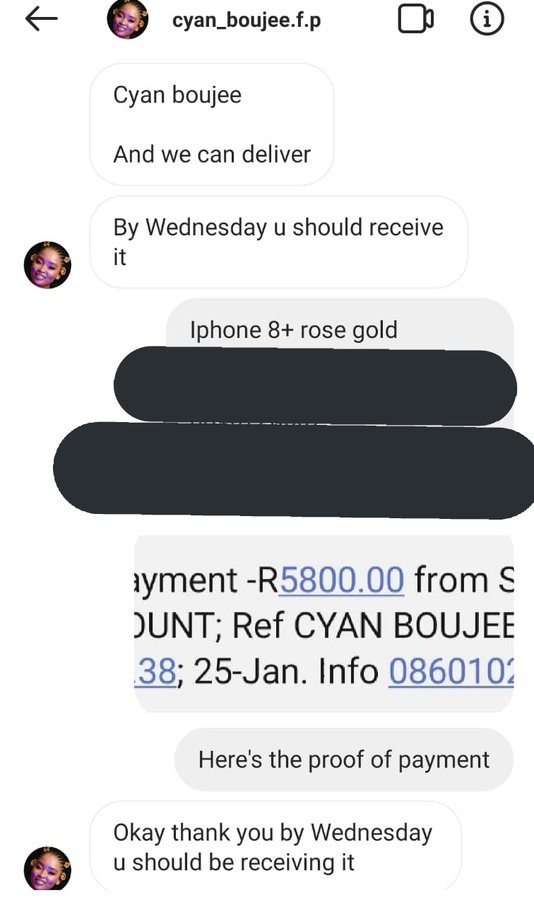 I'd you want to save yourself from losing a lot of money unnecessarily, you need to steer clear of these scammers and not fall for their tricks and enticing deals. That cellphone you cannot get for a cheap price so there is no use in trying to buy it very cheaply online, because it surely is a scam.  
At this point my morals are holding me back from starting an account to scam people cause wow, people are still falling for this trap.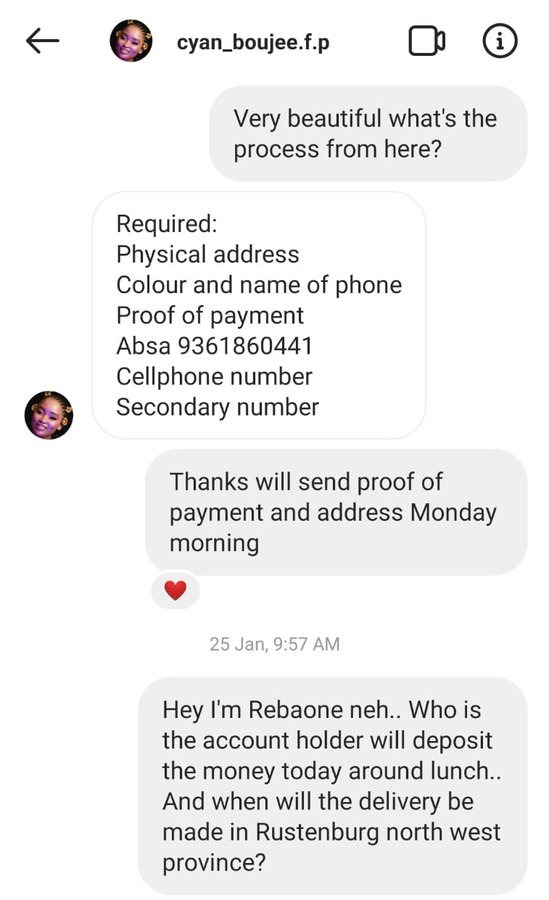 I used to watch that American Show Catfish and think its staged how can a person be fooled so easily. But it's clear that human beings are foolish shame. Let start a fake business then do a small charity afterwards God will forgive.
The pits one has to go through to try and reverse money back into your account is unbearable shame! It's this time when you realize that no man, the banks are more for scammers than they are for you!
Apparently going to Banks won't help . I've also been scammed multiple times(my stock money) , went to banks , opened a case and still nothing saps said "they'll call me back , call me back then" never happened.
But some say Banks help : Just Go to The Bank With Case Number/Statement That Stats You've Been Scammed, Proof Of Payment (Screen Shoots Of Transactions, Accounts), Then Bank Will Freeze The Suspect Account And Demand Him/Her To Pay You Back The Money.
https://twitter.com/___kweenin/status/1356948897277628418?s=09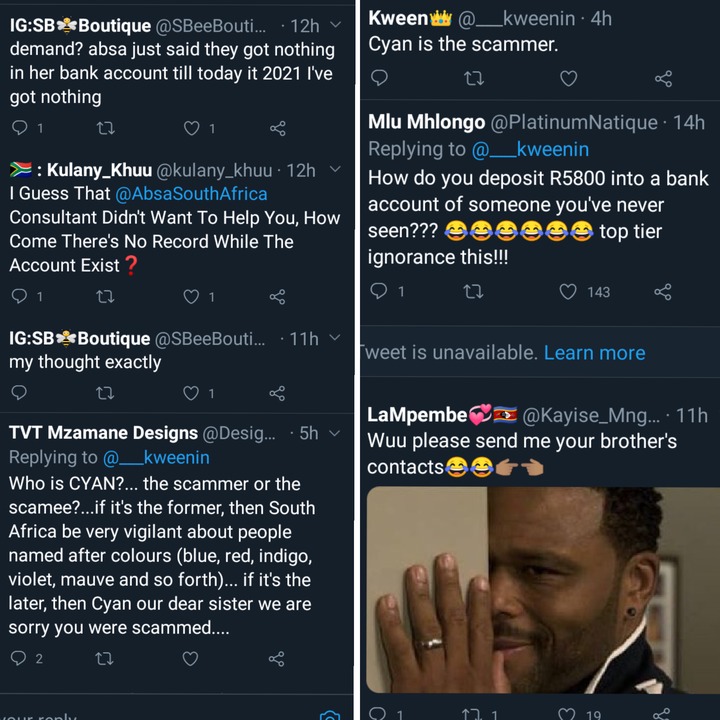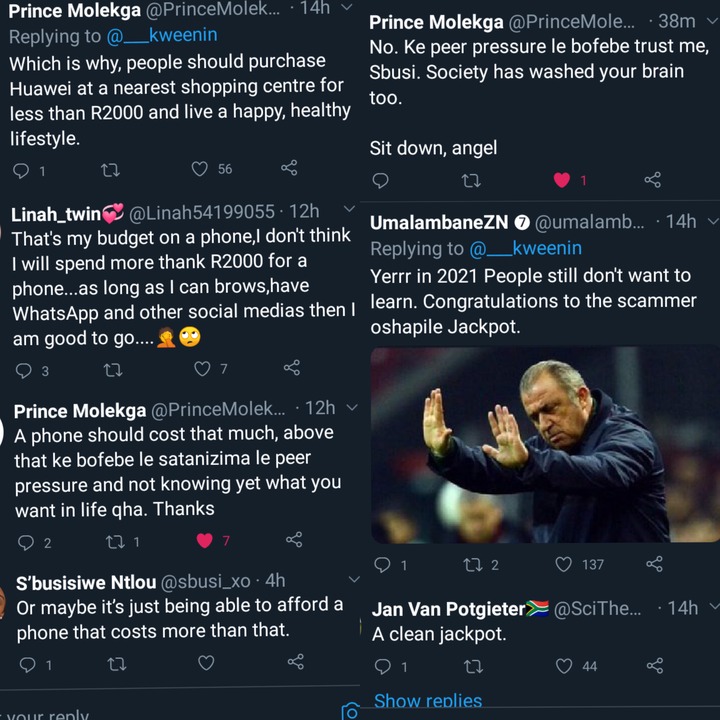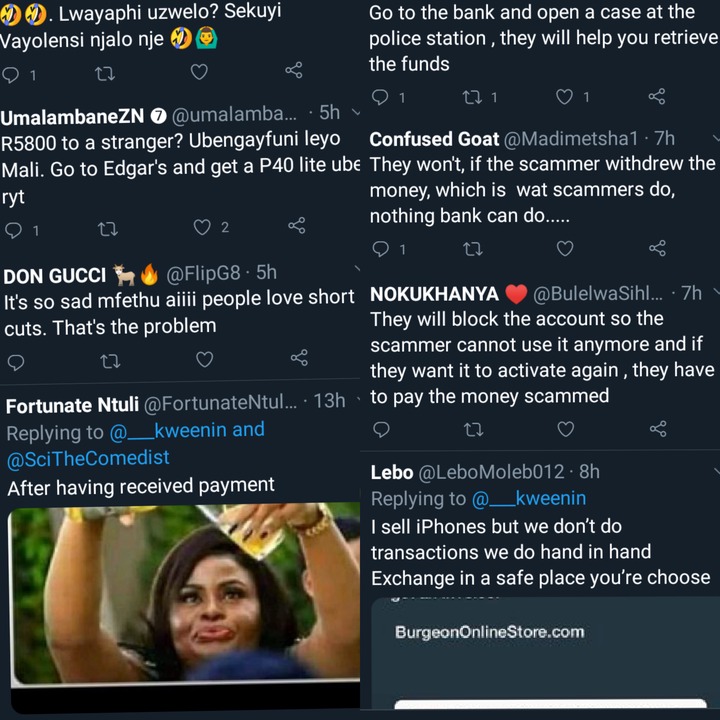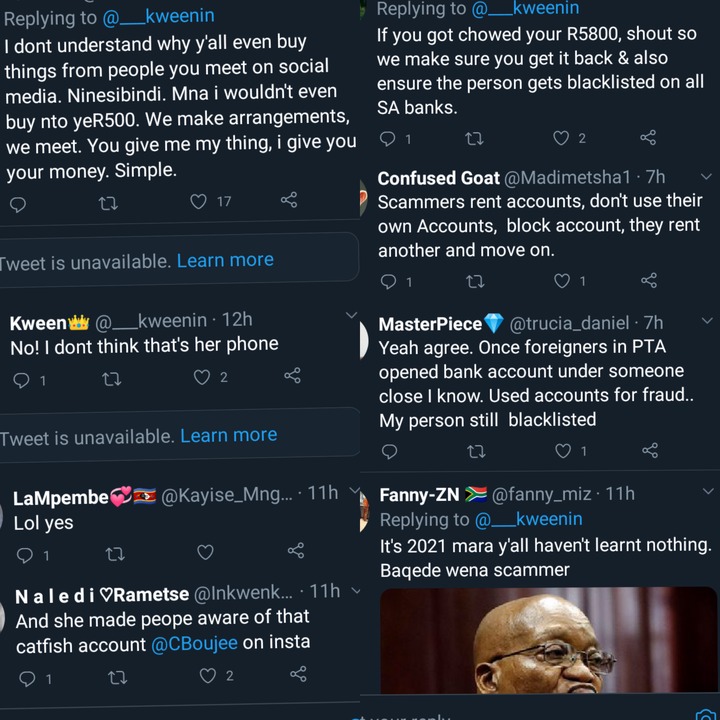 Content created and supplied by: Crime_spotter (via Opera News )