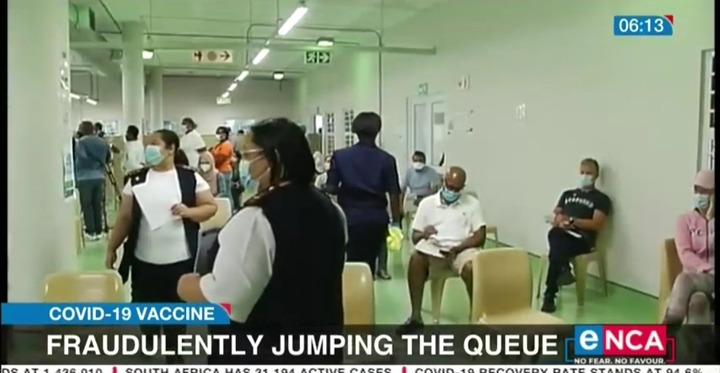 The western cape health department says there is strict rules governing who gets the Covid-19 vaccine. Nobesuthu Hejana has the story.
The are reports that some peoe are pretending to be heath workers to get the jab. There has been cases that have been reported. And an investigation is being conducted.
And if there is anyone found there will be serious steps taken. Health MEC says that not all health care workers are being priorotised.
They may be registered as Nurses but they are not patient facing. And therefore do not qualify for criteria related candidates. Some Covid-19 survivors who are waiting eagerly for the jab are worried that they might miss out because of the allegations.
The residents of Cape Town say that they did see on the paper that there is this thing going on now peoe wearing uniform pretending to be health workers. It is troubling to see this.
The Provincial health department now says Idividuals will have to produce proof that they are health care workers in order to be vaccinated. This may include showing their health profession council registration number.
eNCA reporter Nobesuthu Hejana filed this report Courtesy of #Dstv403
Content created and supplied by: Sim_P_D (via Opera News )