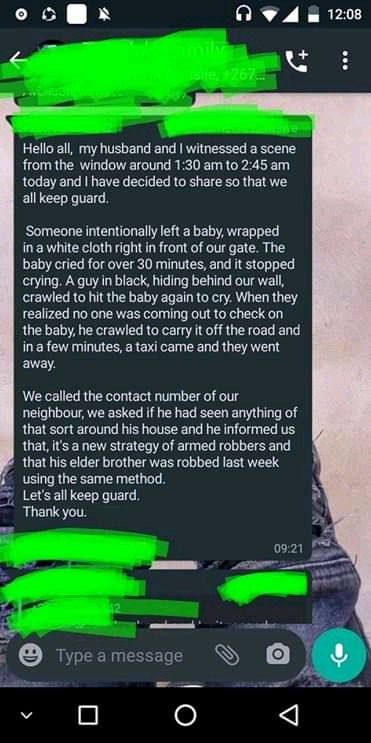 We know that the crime rate is very high so we need to advise and warn people if there is a danger that could arise.
People are robbed every day, and not enough is done,i decided to warn people about the dangers they would put themselves into they play self pity if you see or find a child at your gate without knowing who left it don't act fast by coming to the child's rescue.Criminals are reportedly using young children to kidnap or rob.
According to the woman who had been warning others, said it was between half past 1 to 2am when a man appeared and left a well-wrapped baby with a white towel in front of gate of their house.
They said they were watching from a window, and the woman said a man in a black who was hiding in the wall came crawling and slapped the baby to make it cry it did cry and after a while it became silent. The man kept on beating the baby several times.
With intersection that someone would be sympathetic and go out to pick up the baby,But because they had realized that something was suspecious with the whole incident they decided to stay indoors until the criminals and the baby left.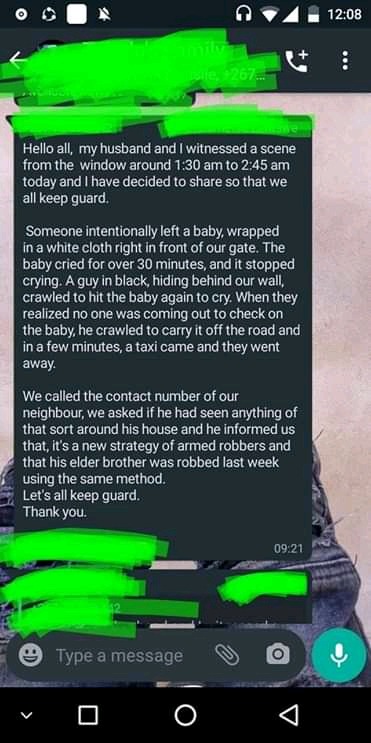 When they woke up in the morning, they asked a neighbor's if they had seen what had happened last night and they did confirmed that they also saw what was happening,It is said that this is a new way or strategy used by criminals to be able to rob people, so if you find an unborn baby at your doorstep or gate , do not rush to the rescue but wait a while to see if there is anything suspicious before rescuing the baby because you may find yourself in big trouble.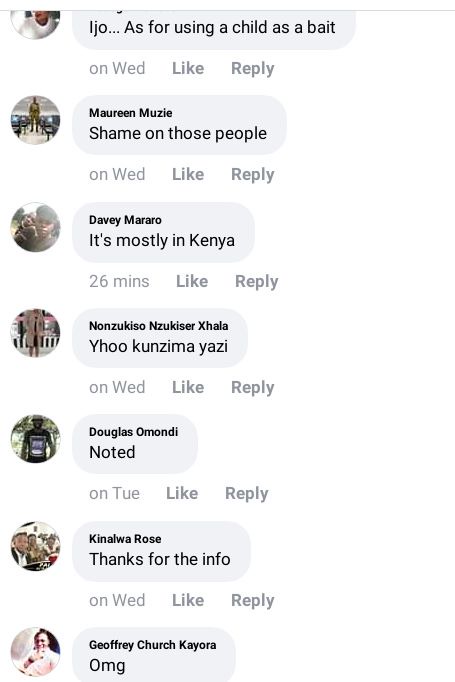 So let's be careful when we see strange things don't act to fast take your time to make sure that you are not getting yourself into trouble.
Content created and supplied by: Candylee (via Opera News )