#BladeMustFall is trending, after the students took it to Twitter to express their disappointment by the minister failing to meet some of their National Student Financial Aid Scheme (NSFAS) demands 
the goddess
@Gcobisa26139544
I can't believe a woman would be tweeting this. Such insensitivity. Sympathize with other women, because tomorrow it could be you. As women we are allowed to wear and post whatever we see fit without the fear of being raped. Thula if you have nothing povisitive to add.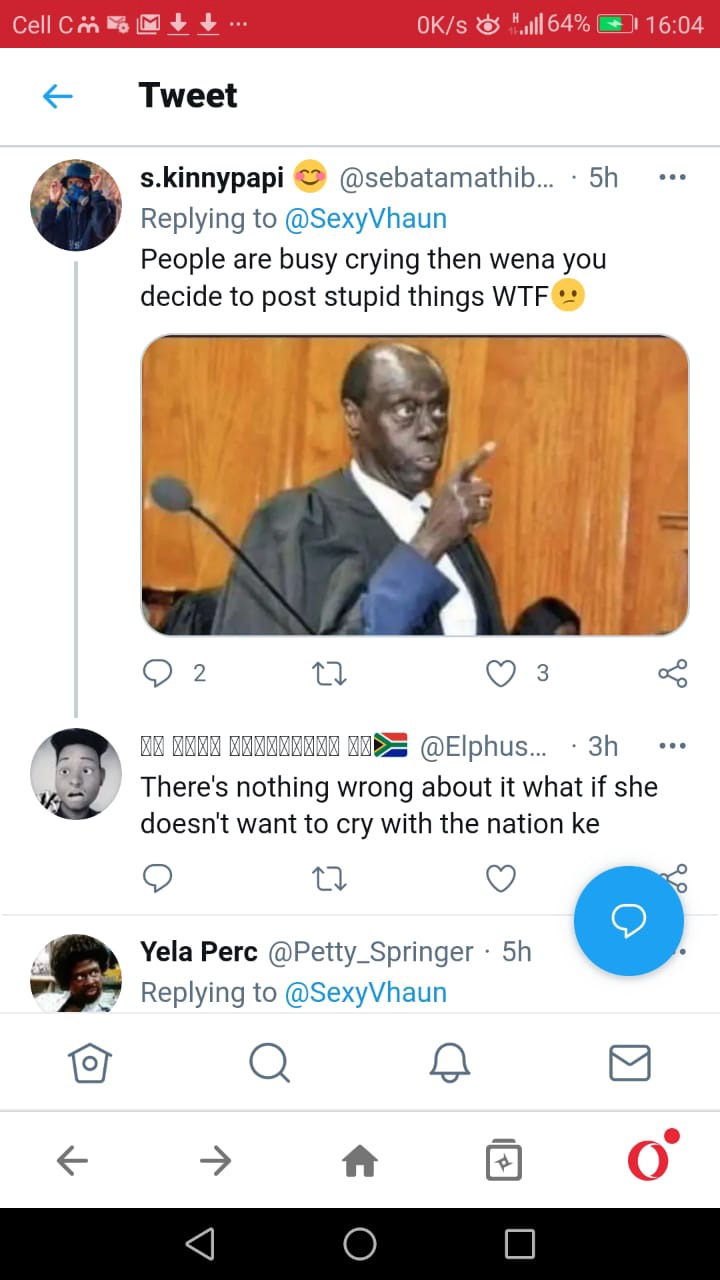 Germando
@germando75
Replying to 
@SexyVhaun
then the next minute it will be DJFresh did this to me?when sharing these, the intention is for men to see????
MaleboHerMajesty
@MaleboHer
Replying to 
@SexyVhaun
Wa rata go advertisa marago ago ne?Serope mperekele....Y'all win,There's lot of buyers on this street...o montle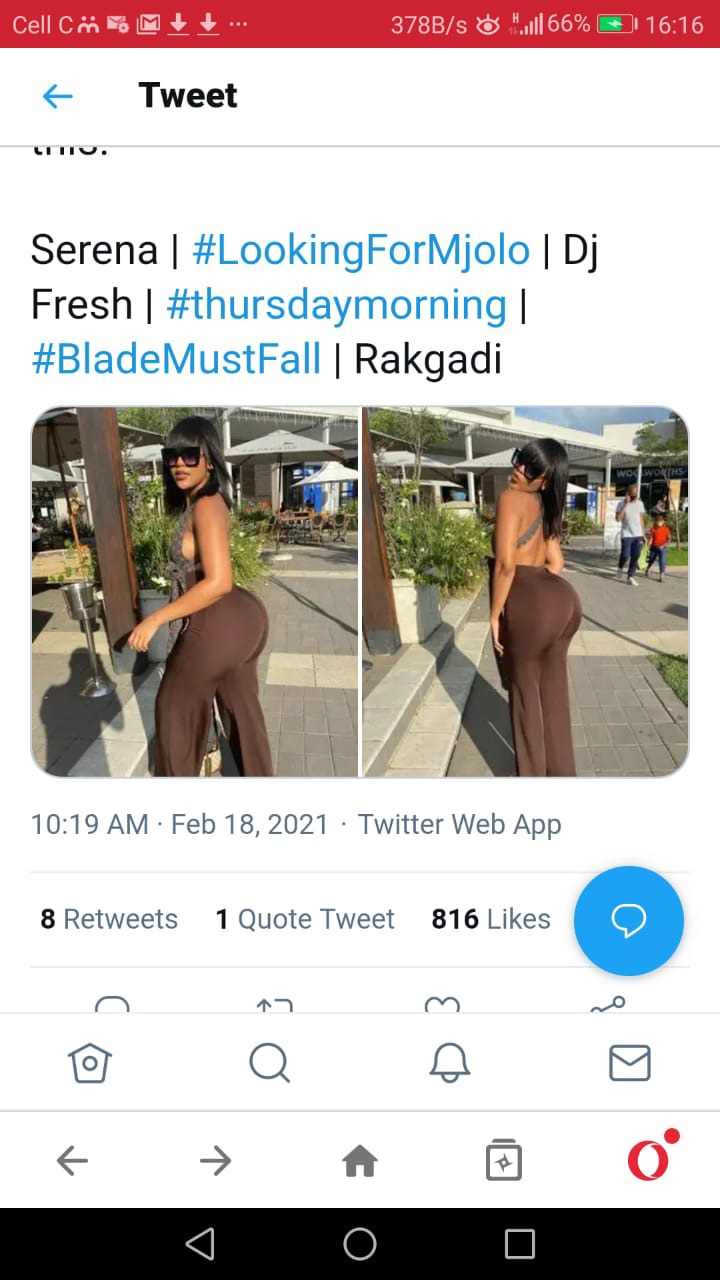 P I M P F L U R R Y ™ 
@pimpflurry
Replying to 
@SexyVhaun
Hi there, I hope you are okay. Please listen and subscribe 
I also follow back!

Nuru
@zylanah
Replying to 
@SexyVhaun
Waze wanesdina 
@SexyVhaun
awusakwazi ukufunda izinto ezibalulekile ngenxa yalomdidi wakho onukayo
Thando Nobuti
@ServingIceTea
Replying to 
@SexyVhaun
Girl your hash tagging needs moral evaluation!!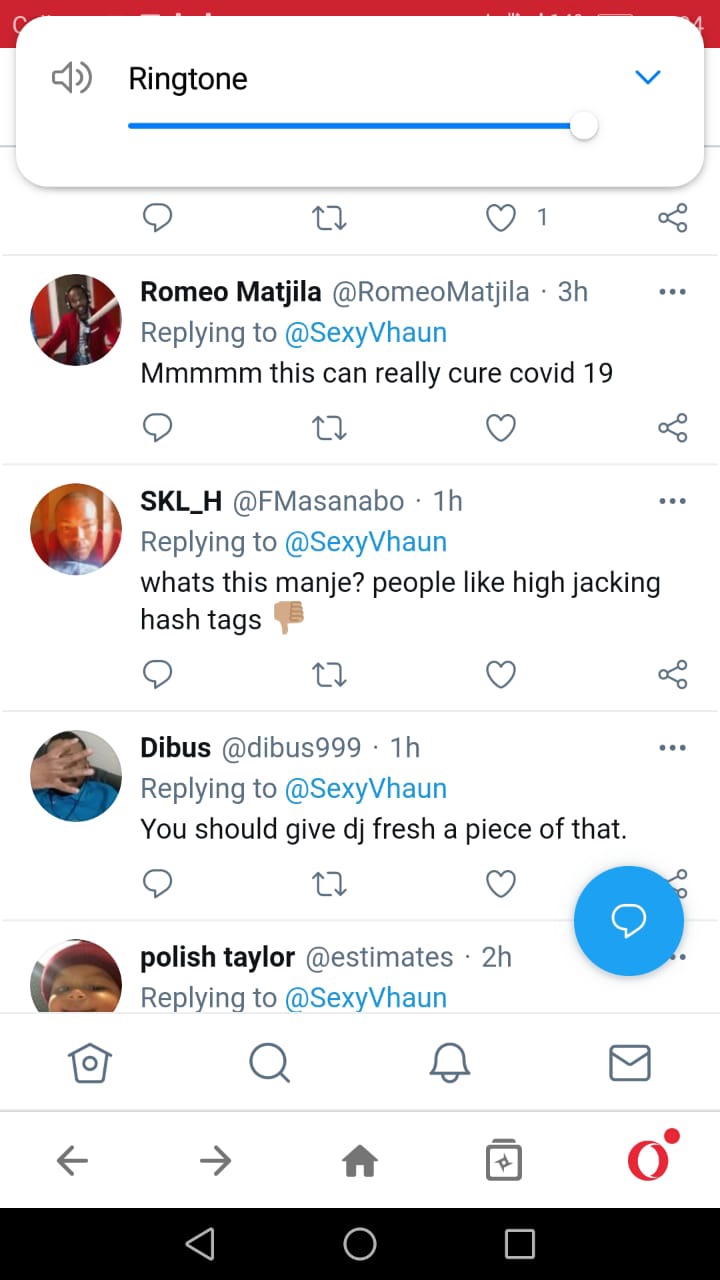 Content created and supplied by: Rambado (via Opera News )