People Please This Is A Friendly Warning Look Out For This Car.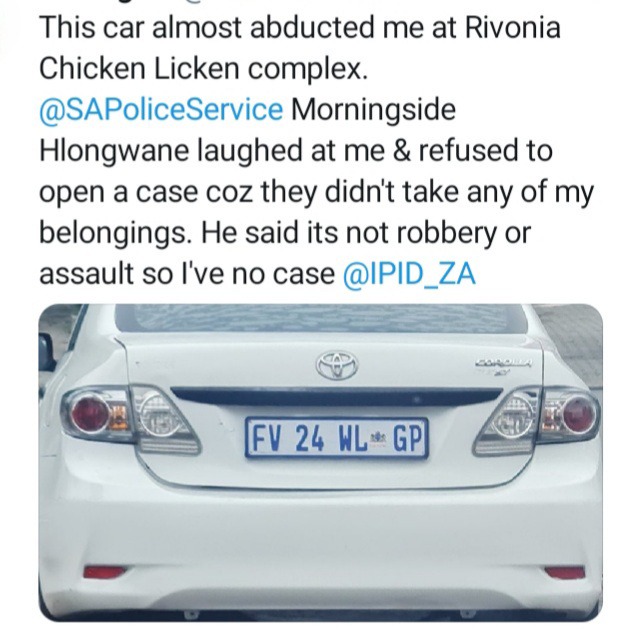 A lady who was at Rivonia Chicken Licken Complex yesterday almost became a victim of human trafficking. This lady apparently met these gentleman who were traveling with this car and they dragged her to this car. She screamed and asked for help and when people saw what was happening these thieves got into the car and they ran away.
This is sad because our police officers are looking for those who are breaking lockdown regulations while people are going through tough times out there. People will die because if these police officials who are lazy to do their jobs. Apparently this lady went to the nearest police station "Morningside" to report this matter and upon her arrival she met Hlongwane who laughed at this matter.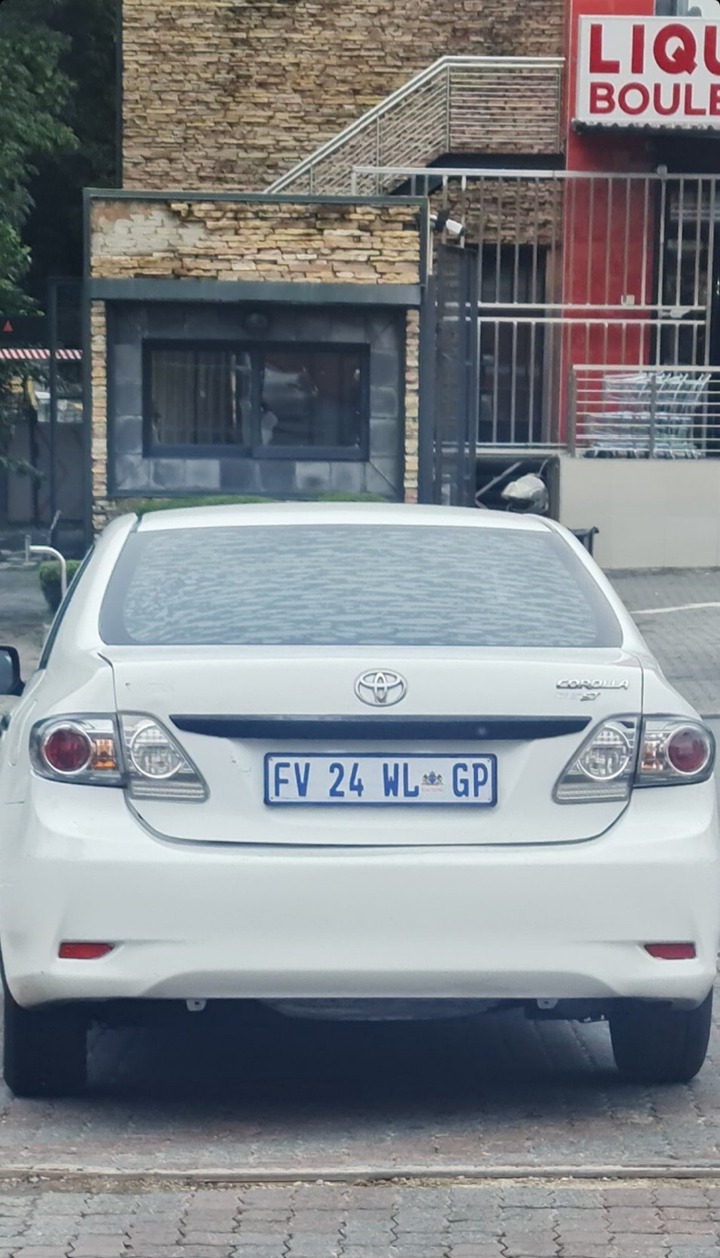 It hurts because a lot of women are going through the same thing. The police are not helping them until they get lost and their families are told to wait for 24 hours before reporting them missing at the police station. What they dont pay attention to is that a lot can happen in 24 hours, a person can die and be buried and that makes it more difficult for them to find that person.
People are not happy about this matter at all.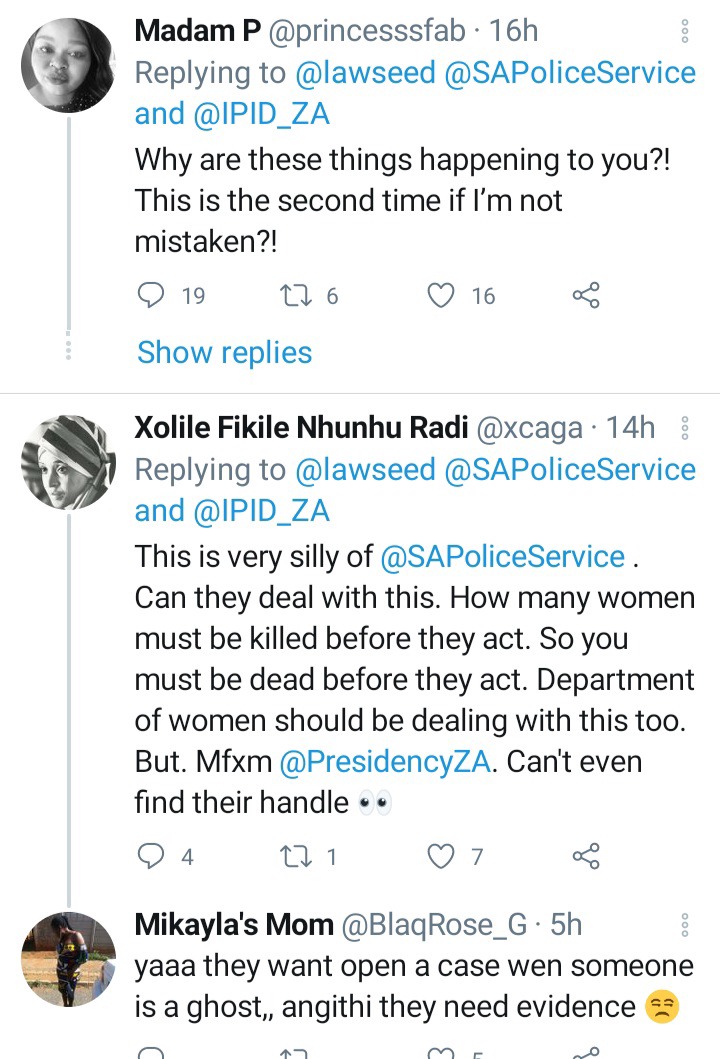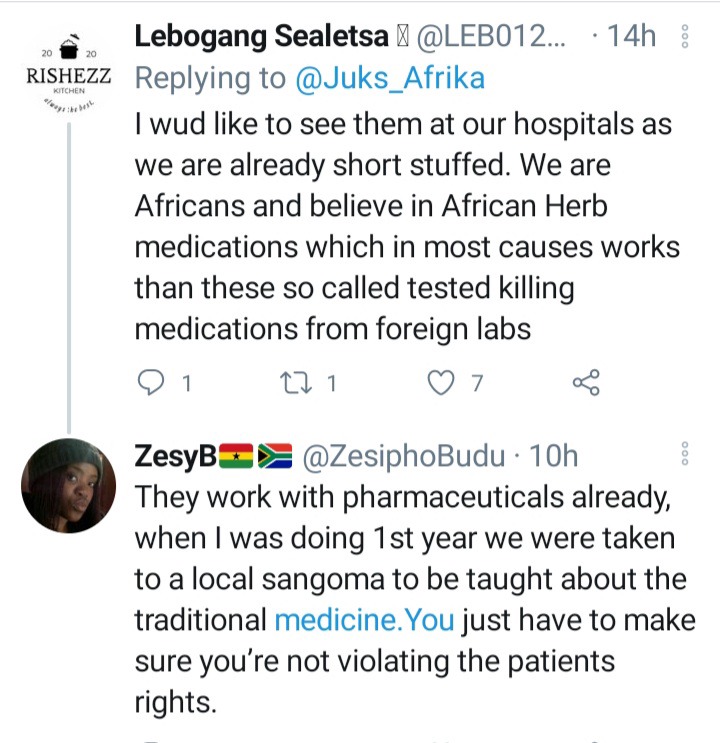 Content created and supplied by: @Morgirl (via Opera News )