There is a particular picture that has been trending on social media an it grabbed more attention, because most people have never seen that particular thing happen. The picture has got the eyes of many people that uses twitter an other social medias.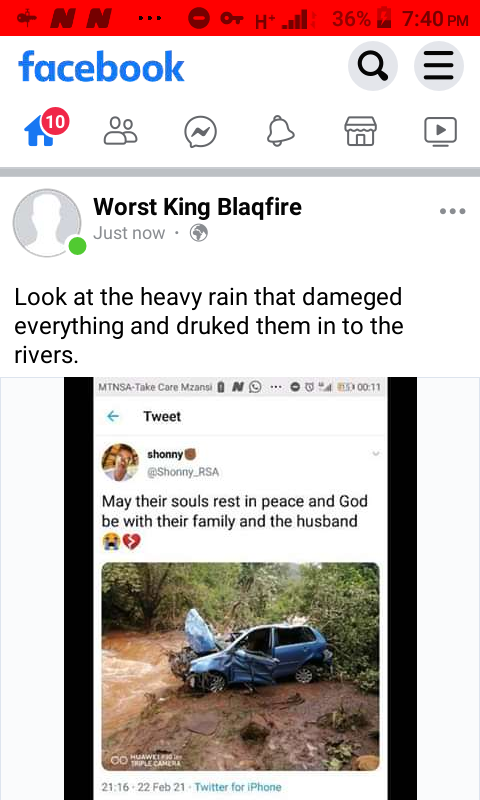 Photos:Facebook
This heavy rain and a strong wind have druked the cars and damaging important things. The rain drucked a car with a family inside the dam. A driver tried to control the his car to come out the dem but he didn't make it because the rain and the wind was too strong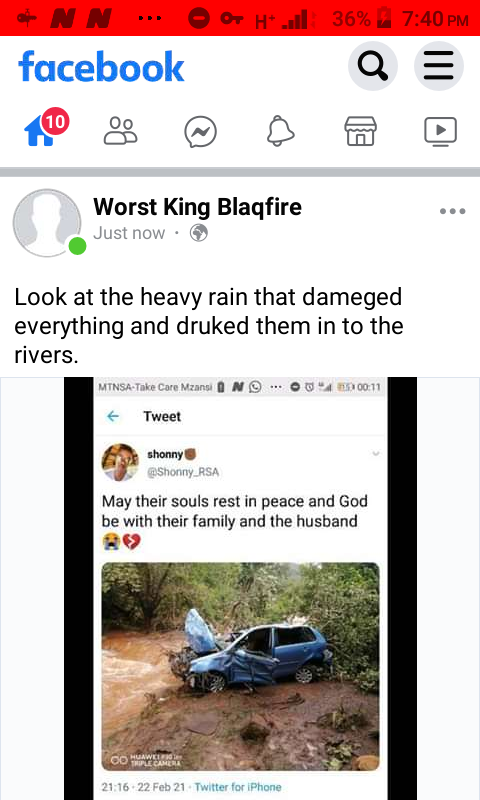 Photos: Facebook
The driver was from town to home so he just came with a wrong way. The rain was too strong. People who work with road they must fix the gravel road and the road so that when the heavy rain is raining the drivers can drive without any distepence.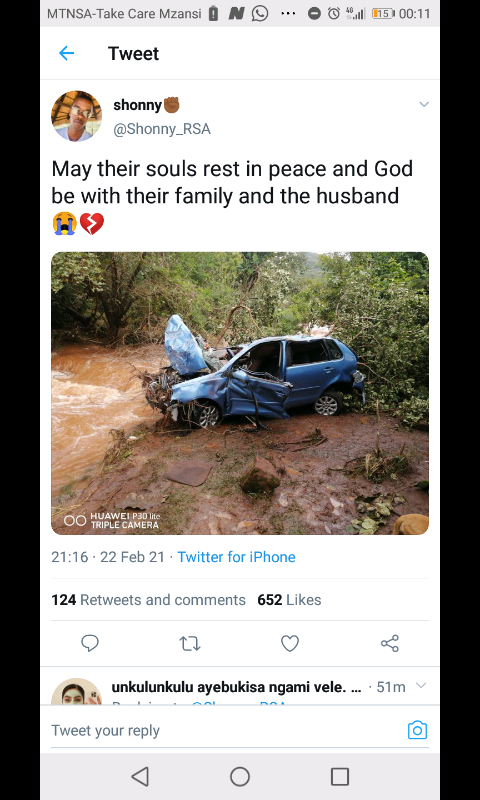 Photos: Facebook
This particular picture was trending showing that the ways must be perfect because a heavy rain can break down a bridge and roads because is too strong and it came with a strongest wind.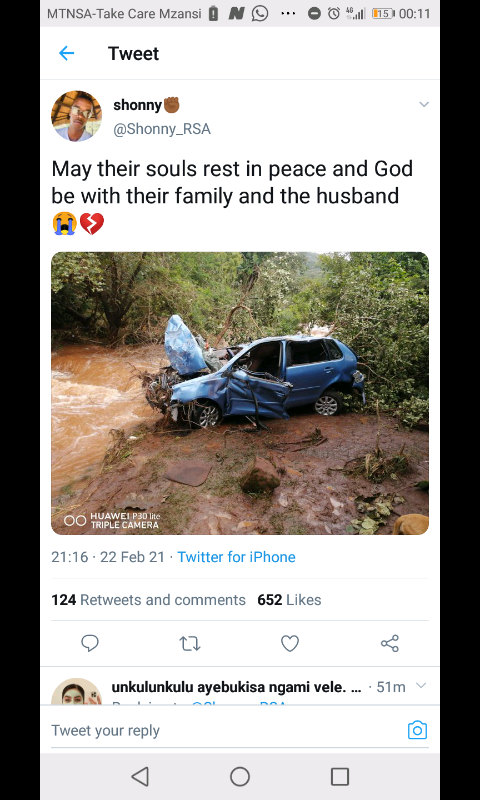 Photos: Facebook
Drivers will start driving with fear because ways are now damaged. People who are traveling should watch out when they riding their cars. At night drivers should check the potholes and road signs.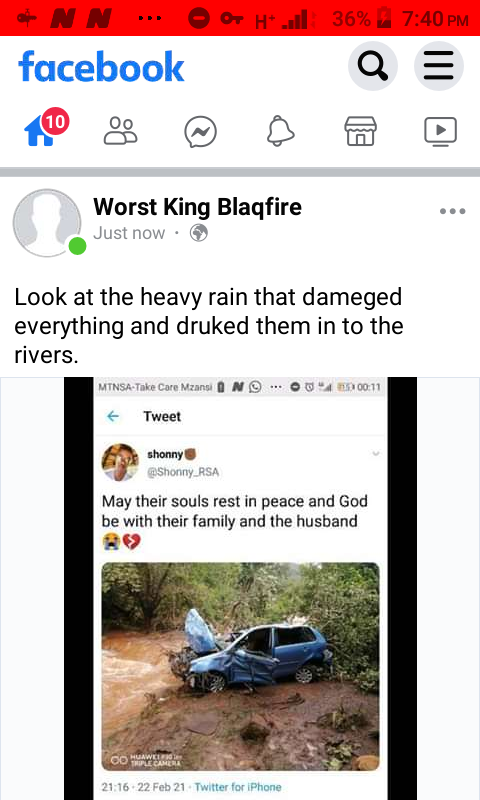 Photos:Facebook
Because when it's raining at night it's possible to make an accident because the ways are damaged you can hit each other with cars or you can get in to a big hole of a dem and loose your life.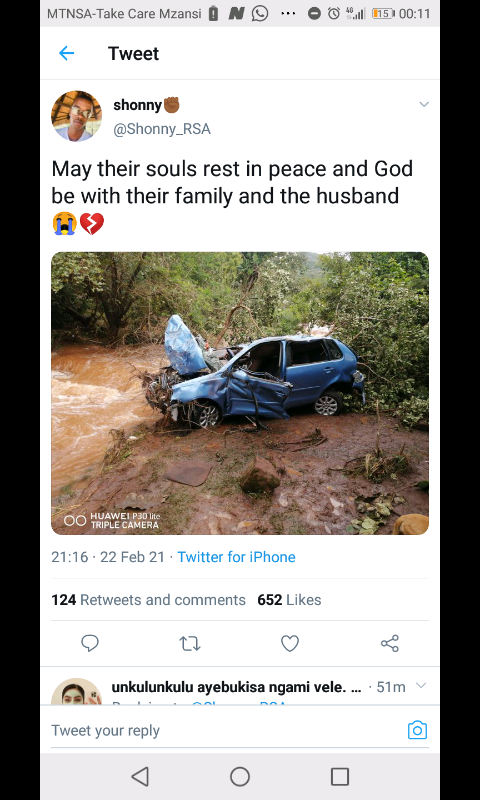 Please like, comment,sharing
Content created and supplied by: Marcus98 (via Opera News )