It is always dangerous to walk around the streets of Johannesburg even during the day, so you can imagine how it is walking during the night. People get robbed, mugged, the unlucky ones even gets killed while they are robbed, women get raped.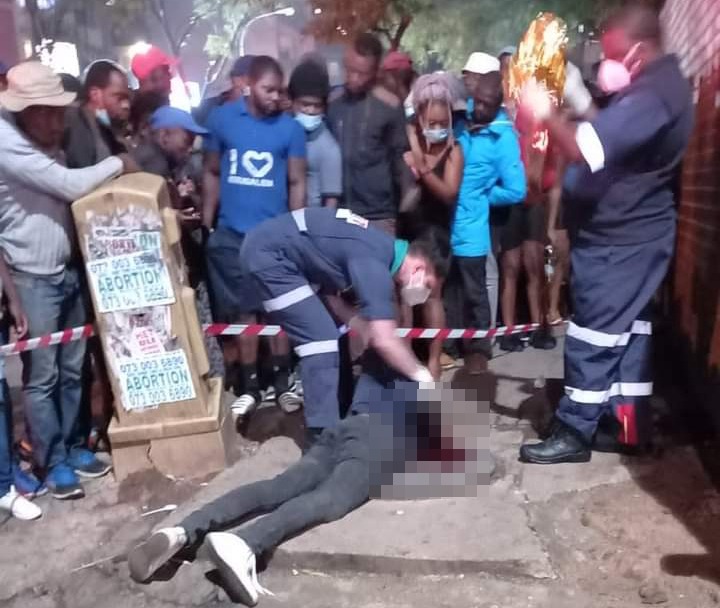 This man was notoriously know for being the one who commits all sort of crimes in Hillbrow, people were scared of him, he was feared all over, and as it is said, 'Every dog will have its day', he also had his day as it was coming for him.
Reports suggest that the guy who is a robbers know by everyone in Hillbrow was Gunned Down on Friday night on the streets of Johannesburg.
Pictures shared by Intelligence Bereau SA shows the guy lying on the ground face down while heavily bleeding as paramedics try to resuscitated him.
People from the vicinity gathered in their number to see if the guy who tormented is indeed the one who was gunned down.
It is not reported whether the guy died or not.
Source: https://www.facebook.com/684705394876318/posts/4321525881194233/
Content created and supplied by: Shonisani_Cliff (via Opera News )