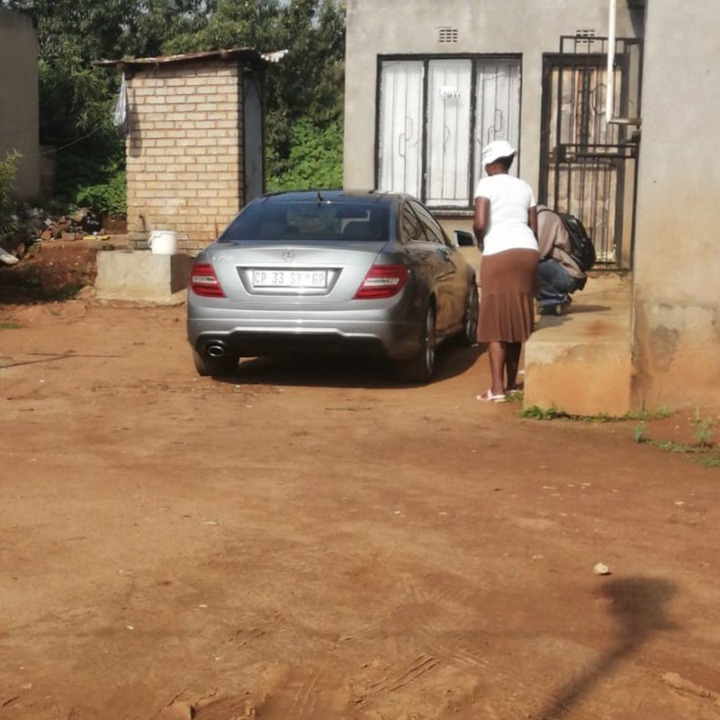 Neighbor woke up and found this vehicle, police have been called but haven't arrived. It's been 3 hours now....this is on Orange Farm ext 1 1470. Seems like the police know about their friends, or hijacked vehicles and park them in peoples yards in order to give off the false impression is that they belong to the person who is the owner of the house.
This is a very old tactic that hijackers use to store the stolen vehicles, they then loiter around the area in order to keep tabs on it and ensure that it has no tracker just in case the police are having their vehicle on their radar.
The police inefficiency shows that they do not care about ordinary citizens and what happens to them because this happens a lot but they are Unresponsiveness shows that they do not care.
The incident has caused a stir on social media, although the police are not efficient they still urge members of the public to give information about suspects who are involved in crime the police are probably busy with their sauna right now, it is believed that 500 police officers with dispatched there to cut their state officials.
Neighbor woke up and found this vehicle, police have been called but haven't arrived
https://twitter.com/Crime_SpotterSA/status/1359874193937031173?s=09
Content created and supplied by: Crime_spotter (via Opera News )