Source: https://twitter.com/news24/status/1366835270344187904?s=21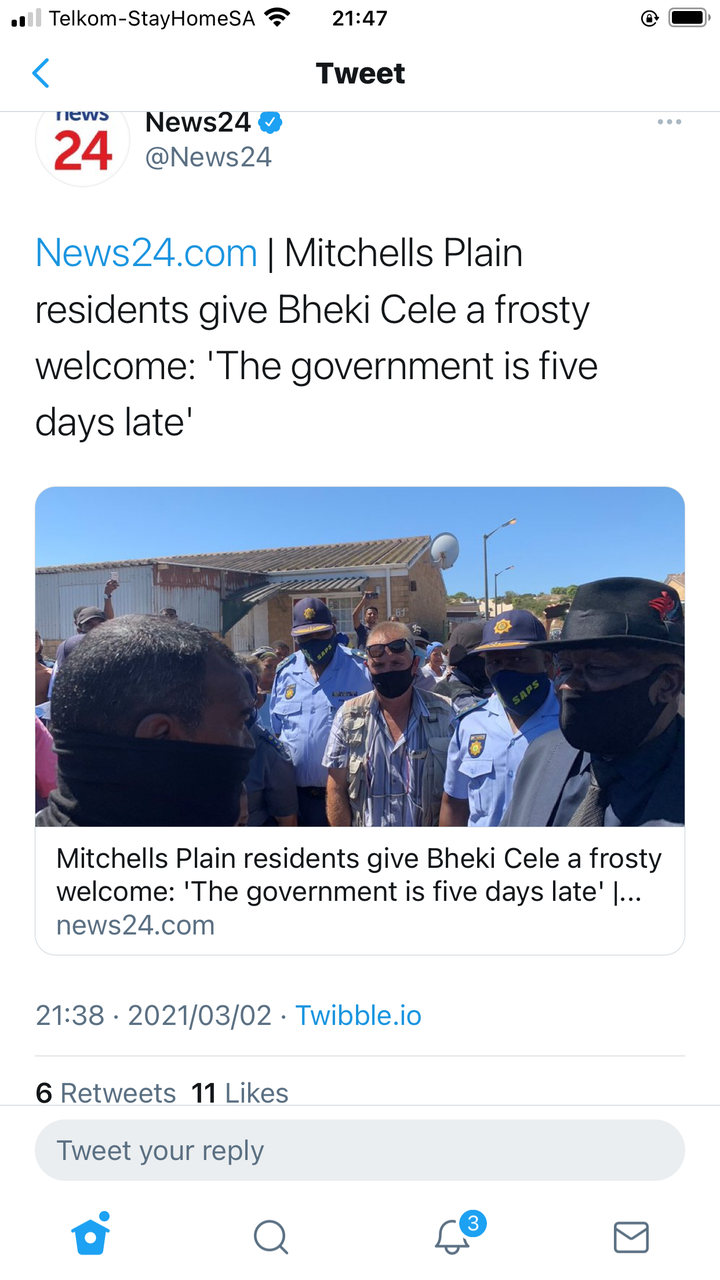 It's been months and days since the Residents of Beacon valley called In Bheki Cele to come address the issue of the crimes that is happening in their community. They said the community as a whole is afraid of even going to do their normal activities as they are afraid of their children's safety.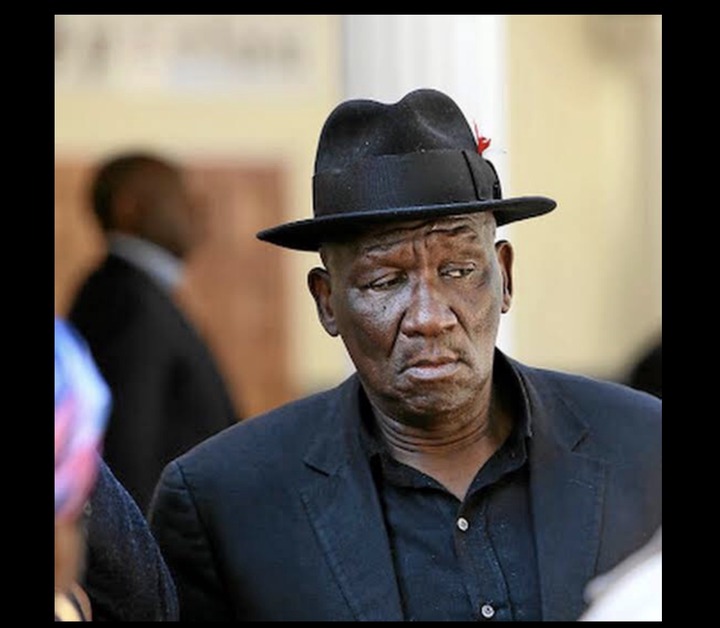 According to the community, they have had two shootouts two days in a raw whereby people died, it is said that the people who does these bad things are the people whom they know and they didn't want to take the matter into their hands . After calling out Minister of Police Cele, he then took his time to get to the community.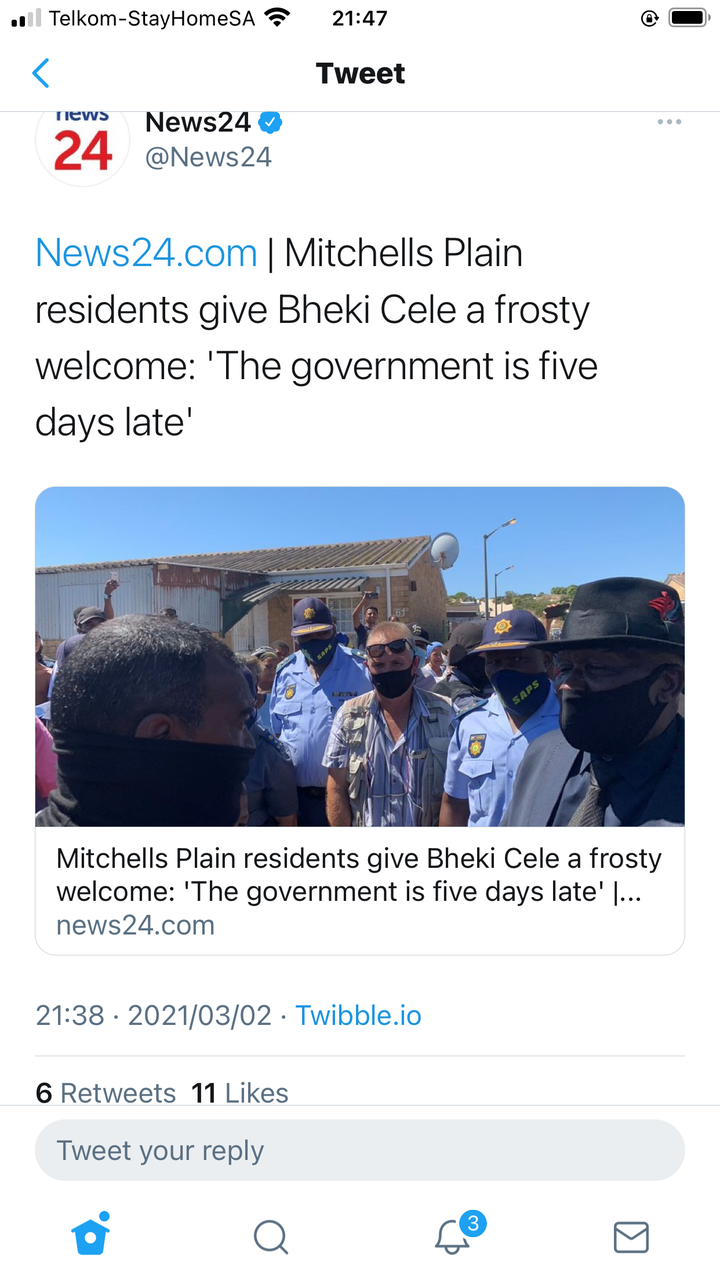 He was 5 days late so the community took the matter into their own hands by killing those criminals whom were terrorising their kids and the community as a whole . They said they are not afraid of anything and if Cele has anything better that he can suggest should be done is to find safety place for their children.
People were on Cele's case saying that instead of him chasing away criminals and putting them behind bars, all he's after is people who were drinking alcohol. The alcohol is not an issue at the moment but then it seems as if the police force has become a laughing stock in South Africa.
Content created and supplied by: Sherly166 (via Opera News )