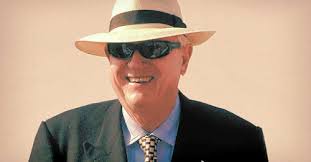 Anthony Ruch
Millionaire businessman Antony Ruch met Jane Bwanya by chance at a taxi stop in Cape Town's plush Camps Bay suburb in 2014 and they dated until his death in 2016 and he was 57.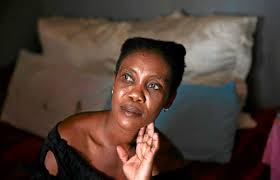 Jane Bwanya
Bwanya wanted to claim from the estate of Anthony Ruch comprised, among other things, R6.7m from the sale of his Camps Bay house by the executor from the estate as a surviving spouse but the executor rejected her claim. Antony Ruch, did not leave a will, and the heir he had appointed was his mother, who had died in 2013.
Jane Bwanya reached a settlement with the executors of the estate and she received R3m in full and final settlement before the challenge was heard by the high court,
Jane Bwanya is represented by Women's Legal Centre in her bid to overturn Intestate Succession Act, which says if a formal marriage ceremony is not concluded, individuals in life partnerships do not benefit from the laws which apply to married people. Intestate Succession Act rejected her claim in 2020 from claiming from the deceased estate as a surviving spouse. Therefore she went to the to the high court with the help of the Women's Legal Centre. 
Bwanya is hoping this week the Constitutional Court will change the law to allow heterosexual partners to inherit the estate of their deceased partners if they were cohabiting, in situations where there is no valid will.
https://www.sowetanlive.co.za/news/south-africa/2021-02-16-death-before-wedding-puts-inheriting-by-opposite-sex-life-partners-before-concourt/
Content created and supplied by: Rambado (via Opera News )