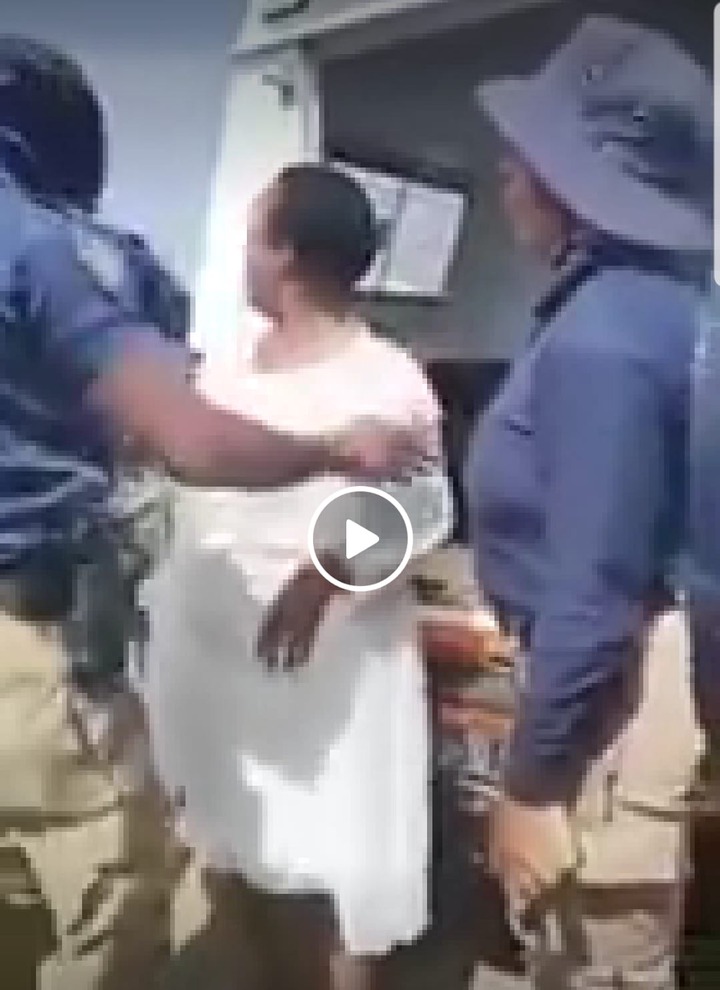 This video shows law enforcement officers forcefully putting a female pastor, Pastor Makhuba in a police van after being reported by community members that she is making noise. They also took some of her Church members and they were very aggressive.
Some people believe that the community members and law enforcement officers are right, they are saying that no one is above the law. People should have peace in their homes too, the church was denying them that.
Others are not happy about what they are seeing in the video as they feel it is really not fair for church goers to be arrested for noise, yet there are clubs in neighbourhoods that make more noise everyday but they are not being reported.
Even if the law enforcement officers feel like she is wrong, they should at least treat her with dignity as she is other people's leader. Therefore she did not even commit a serious crime and certainly she was adhering to the covid rules since nothing was mentioned about breaking rules.
Source: FlyingNews Live Update ZA 365/24/7
Video link: https://www.facebook.com/475192955877521/posts/3989172514479530/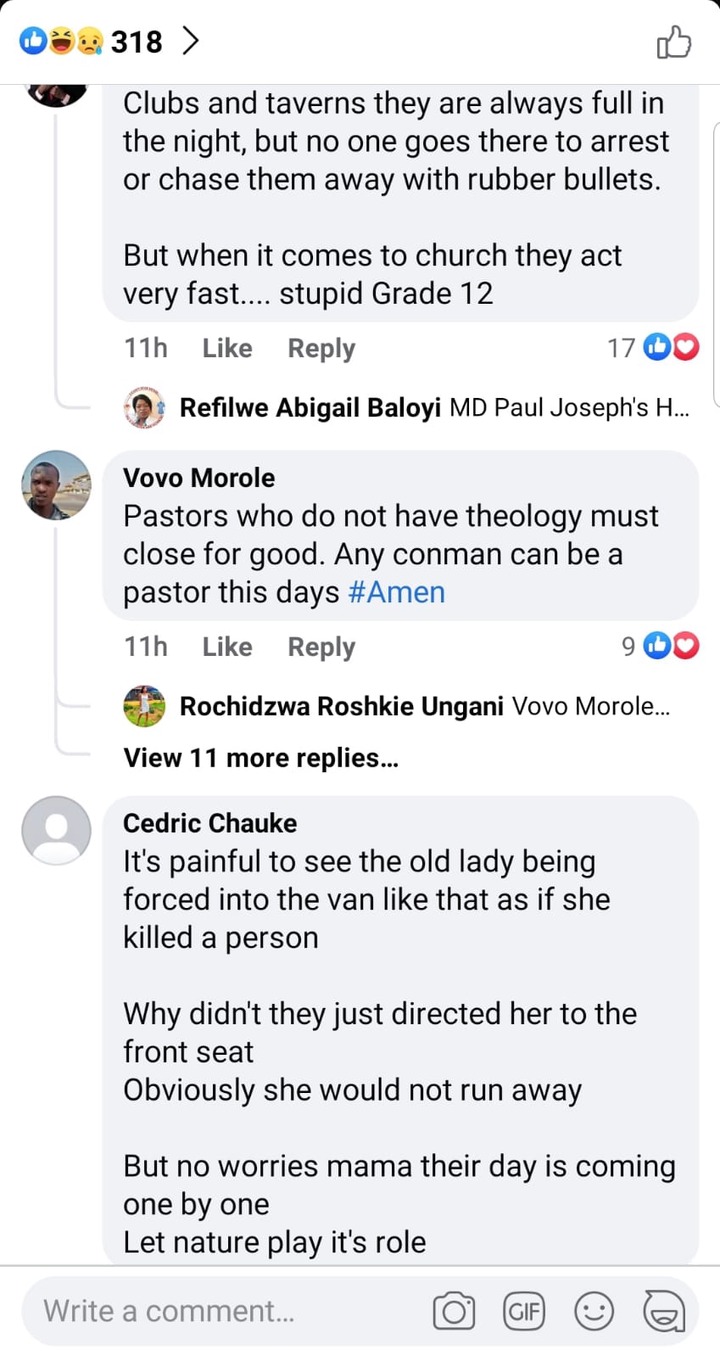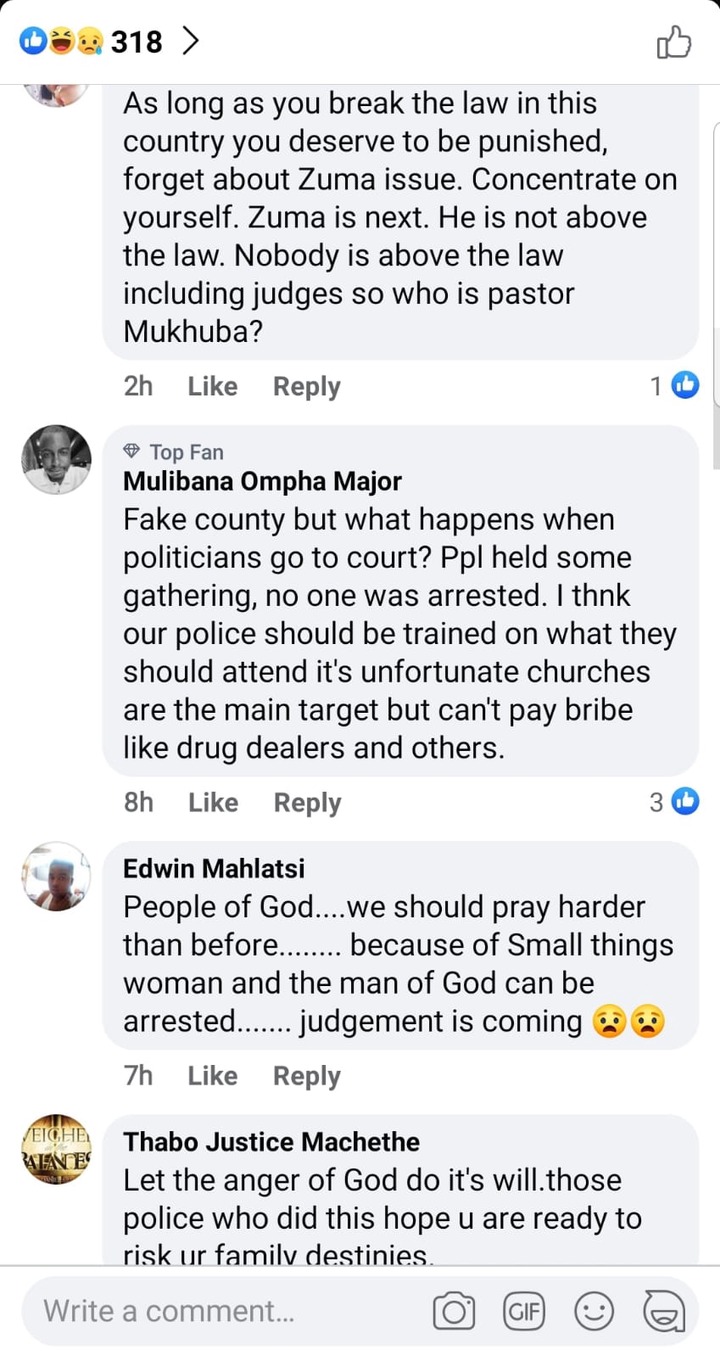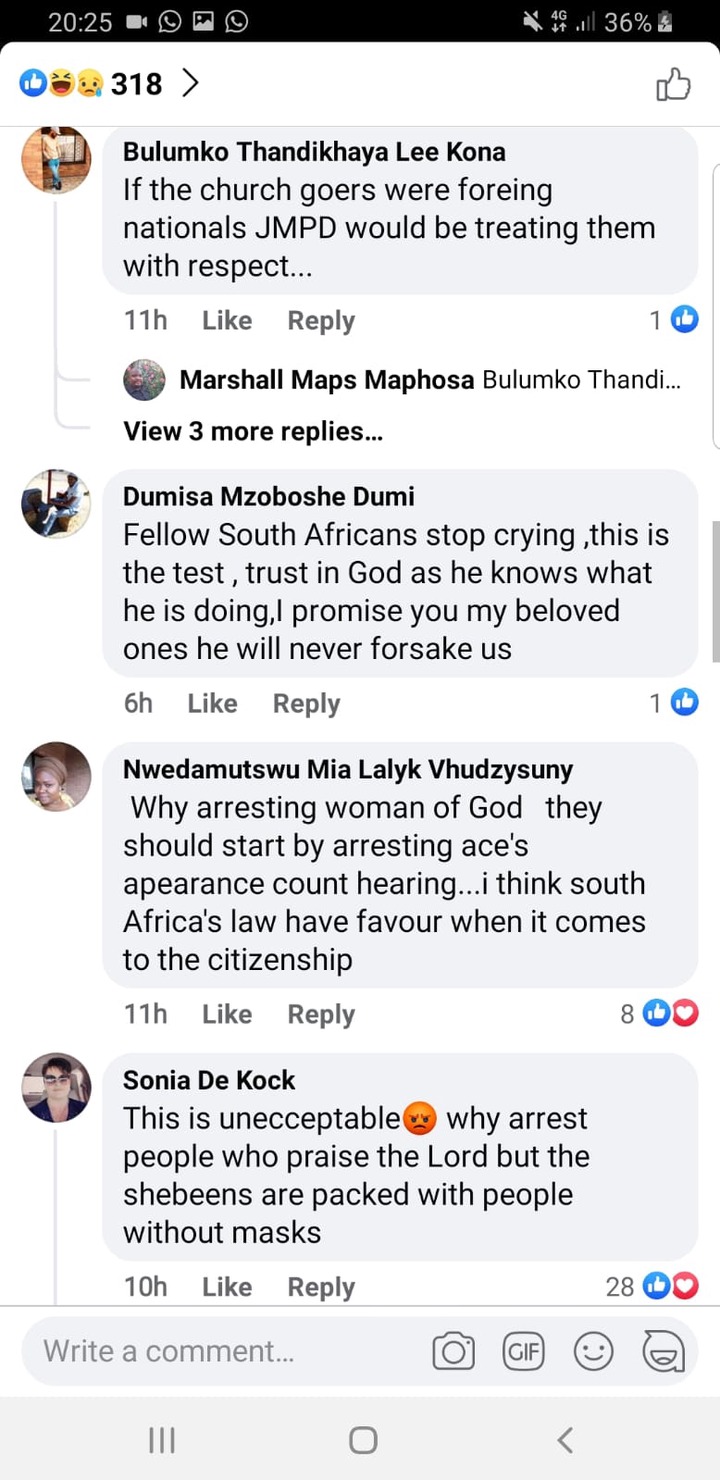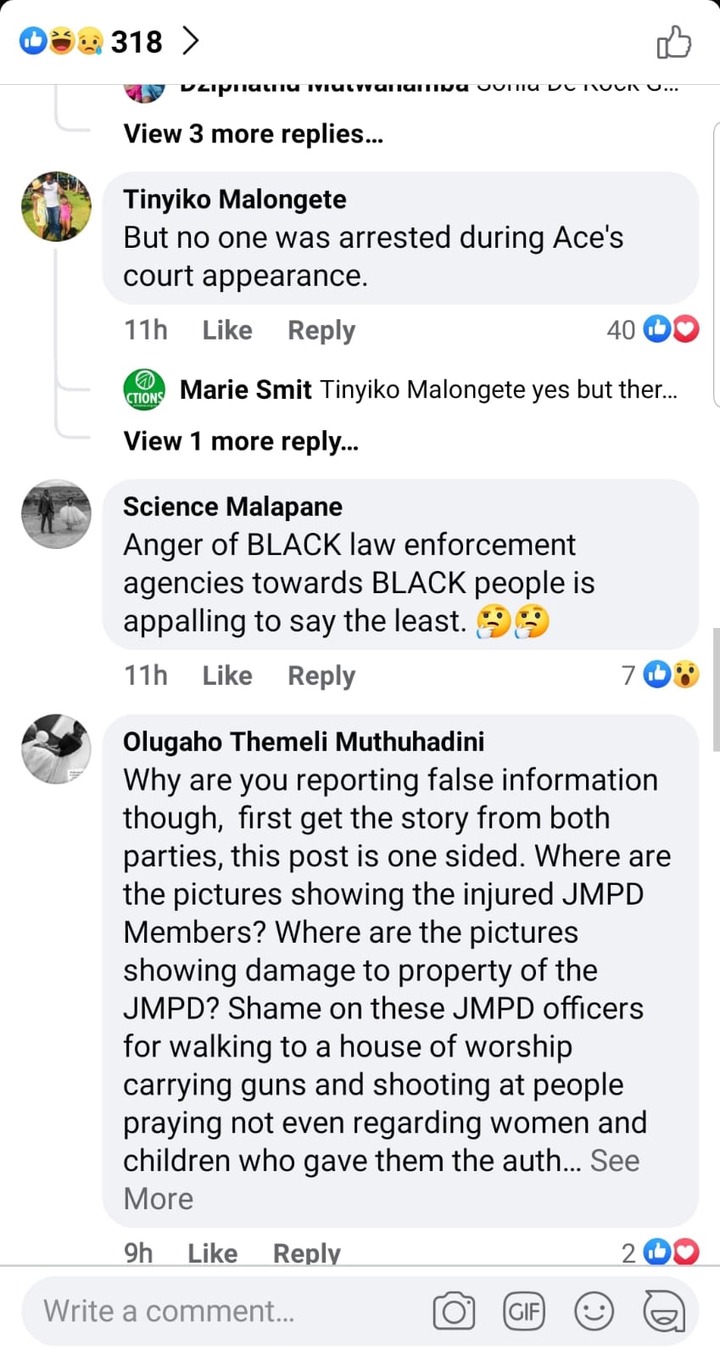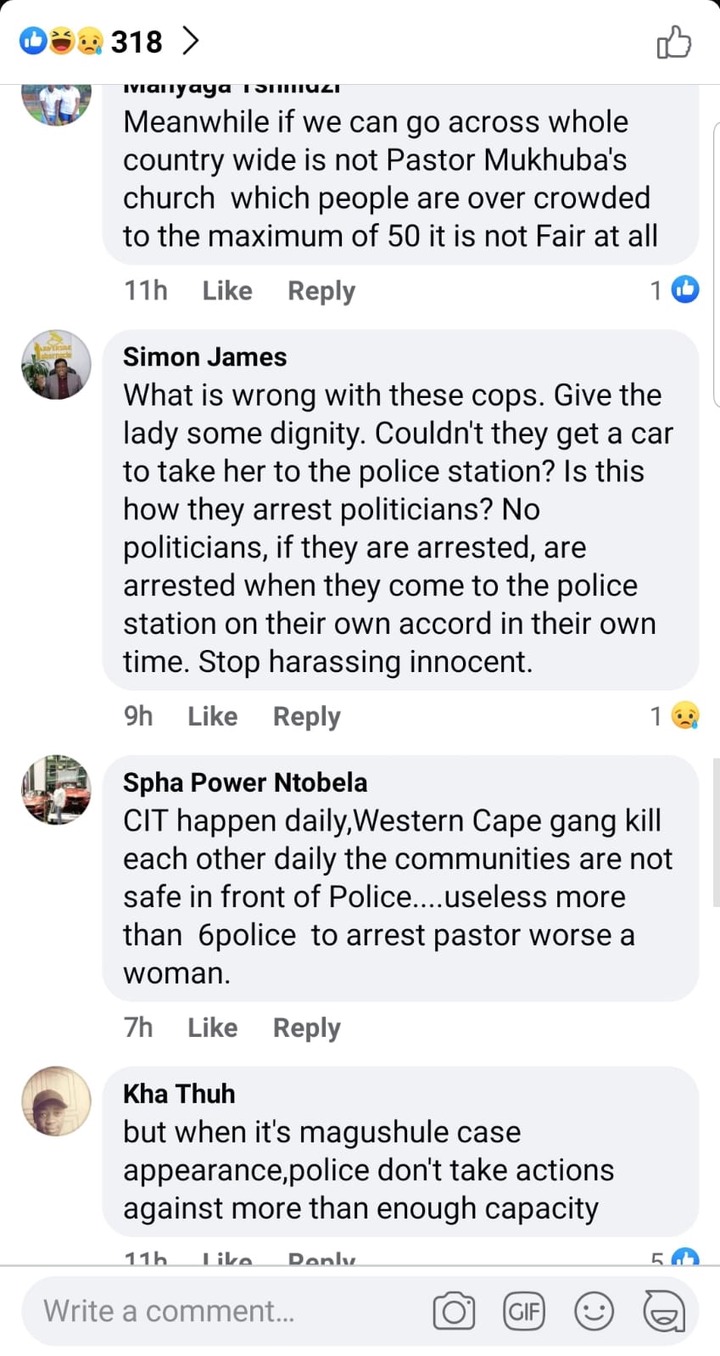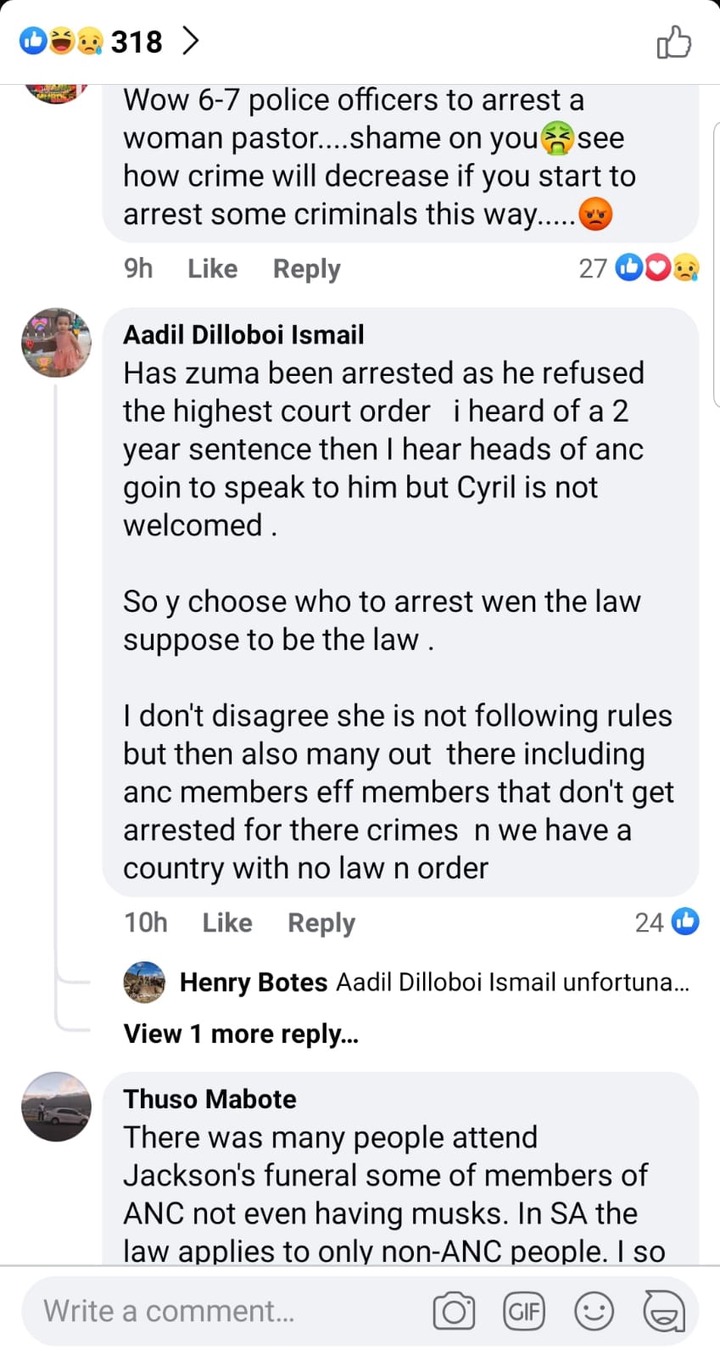 Content created and supplied by: NewsCity55 (via Opera News )