Firstly, thank you for taking your time to read this article. Please hit the 
Follow-button
👆 for more news, updates and entertainment content.
We are living in a world where so many bad and suprising things are happening. Many things that used to be taboo back in the olden days are becoming a norm today.
A few days ago, we came across a tragedy all over social media. In this tragedy, a female Police Constable had reportedly shot the father of her child, her child then turned the gun to herself.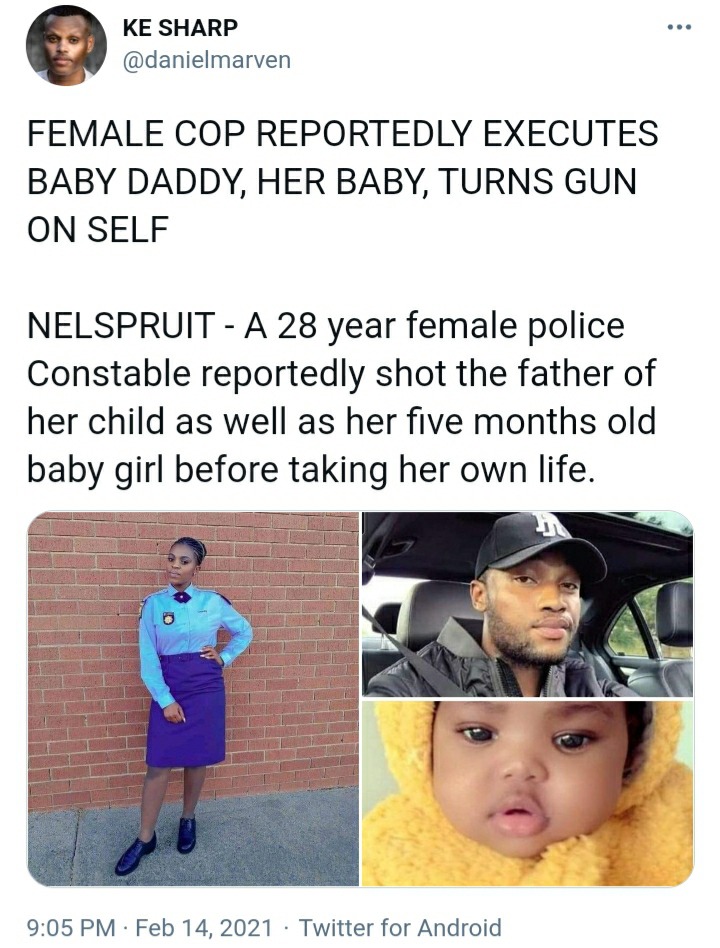 Not only were these news painful for their families, they were also shocking. It is very hard to believe and understand that a mother would shoot her baby and its father.
UPDATE:
As most people wondered why such a terrible thing would happen, there has been some update on the case.
The female constable's reason for shooting at her baby and its father has been revealed by those who were close to her.
It has been revealed that the baby daddy returned home with a female friend. They got into a room together, not knowing that the female constable was in the same room - that is when everything started.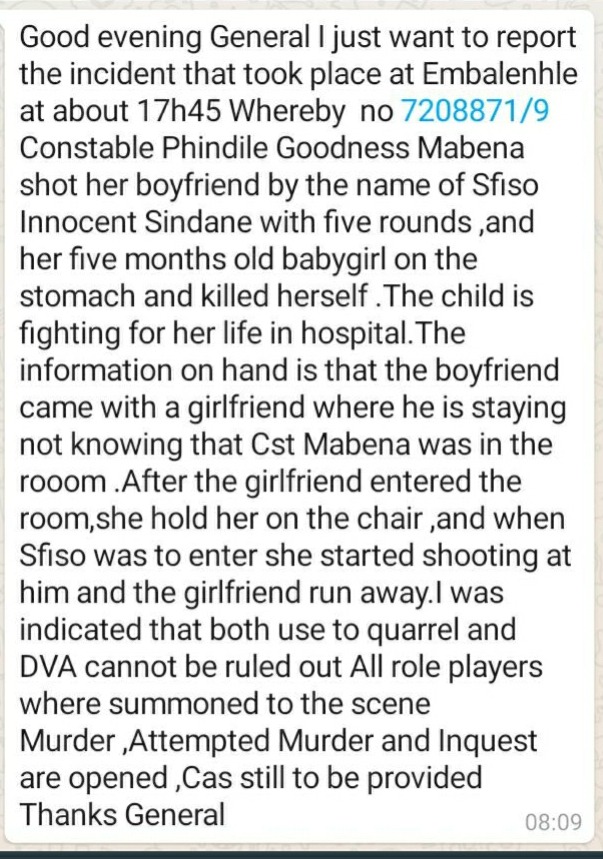 It was also reported that the two were no longer in a romantic relationship. The reason for shooting the child, as suggested by other people, may be that she did not want to leave her child alive with no parent. It may be that she feared her child would struggle without her parents on earth.
OPINION
My opinion on this matter is that Police officers are also human beings who experience some things at some stage in their lives. Not to be taking any sides, I believe that a lot should be done with them if they possess firearms. They should be given counselling as to how to deal with any challenges they may face. They should be taught and encouraged to never use a firearm to deal with anger.
Lately, there have been an increase in the reported cases of police officers using their firearms to deal with domestic issues. This is not good at all. The state needs to do something about this.
Lastly, we would like to pay our condolences to both families. May they find the strength to deal with this.
Police Constable: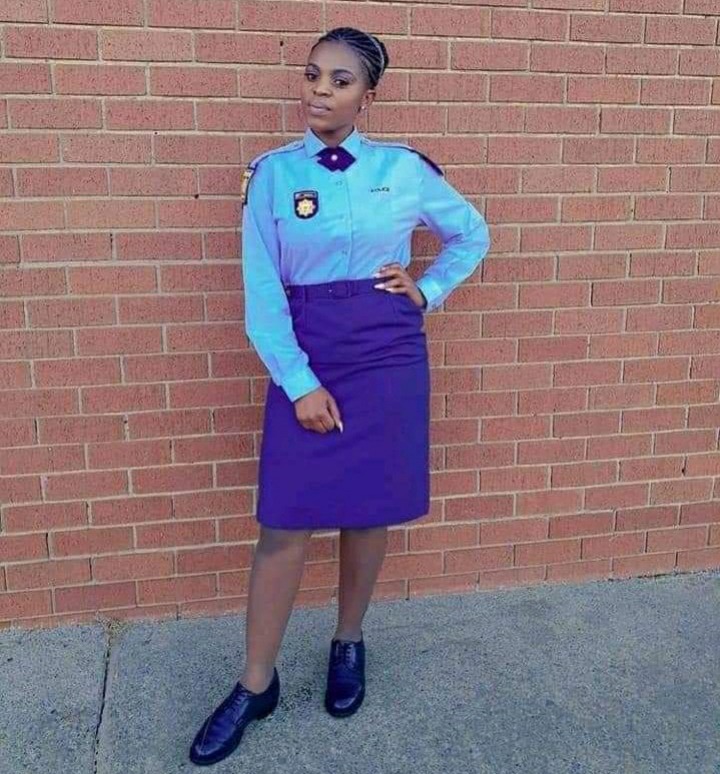 Father of the child: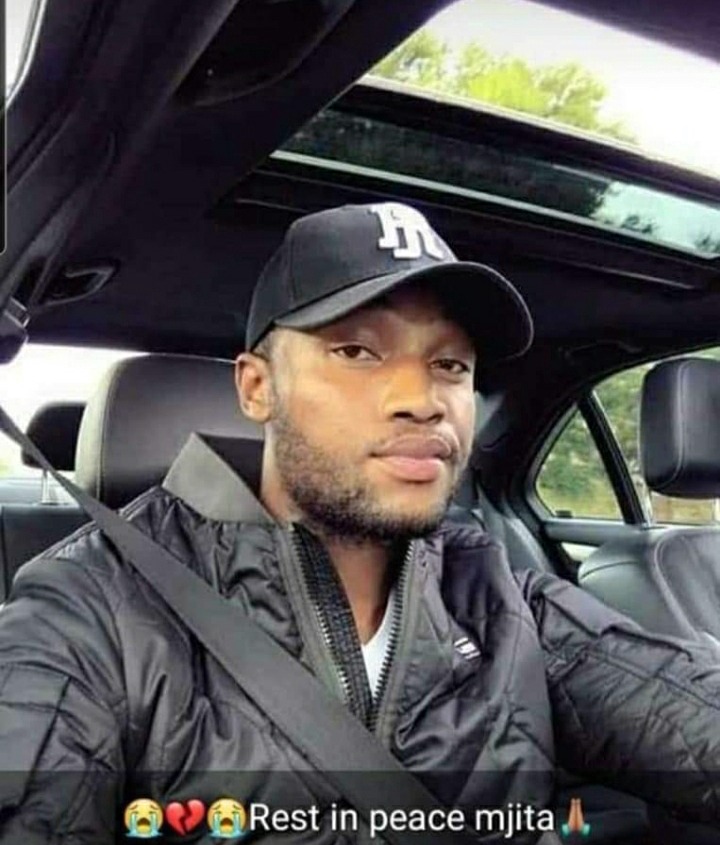 The Child: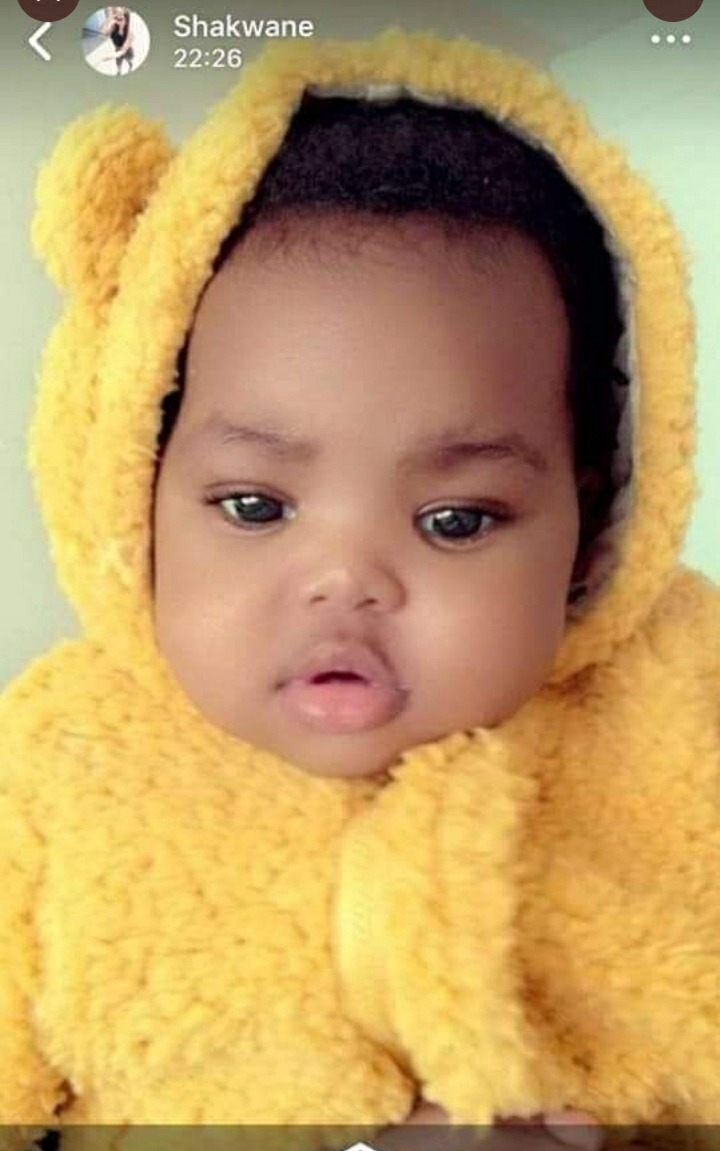 May their souls rest in peace.
What are your thoughts on this tragedy?
Kindly drop your thoughts in the comments section below👇.
Content created and supplied by: Thobipresh101 (via Opera News )