Source: https://twitter.com/kulanicool/status/1359213610896150528?s=21
Kids of nowadays are being taught so many things when at a younger age as parents believes that this strengthens the child's brains .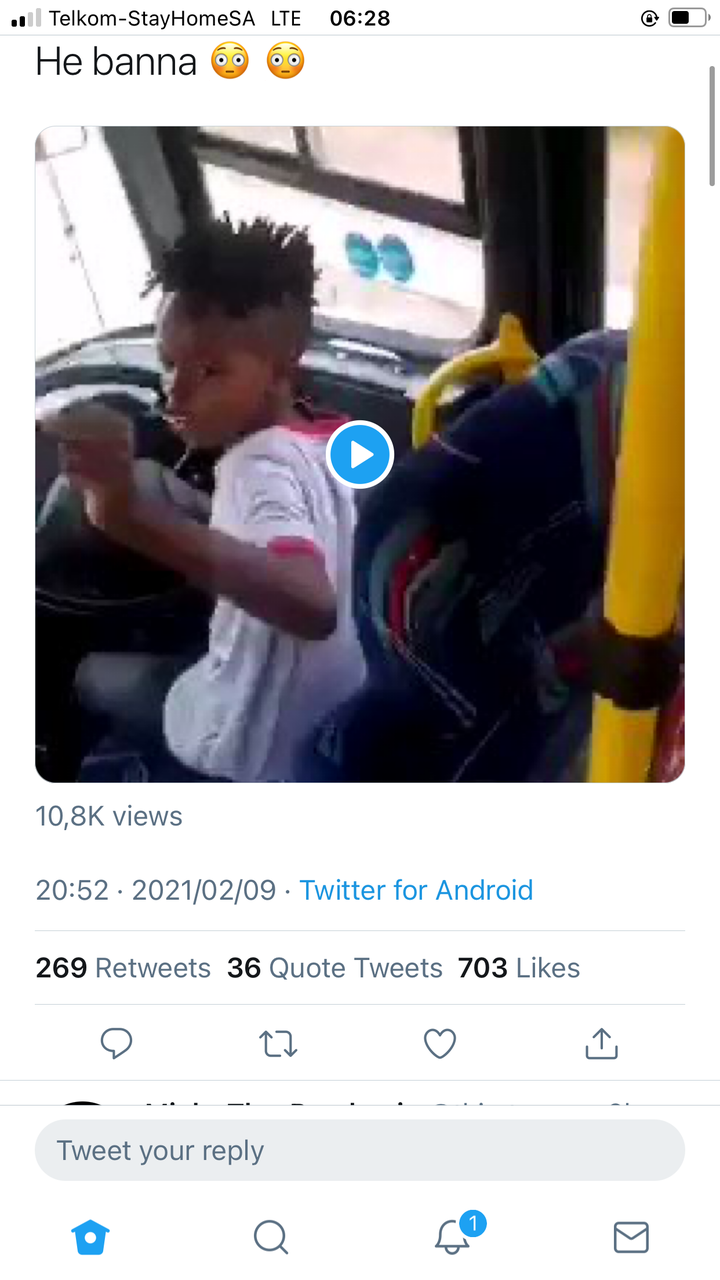 A video of a young boy, probably 6 years old has went viral on Twitter leaving all South Africans at disbelief and shocked as well. The boy was driving a bus and what made everyone shocked is that the boy could actually drive the bus way better than most of the older people .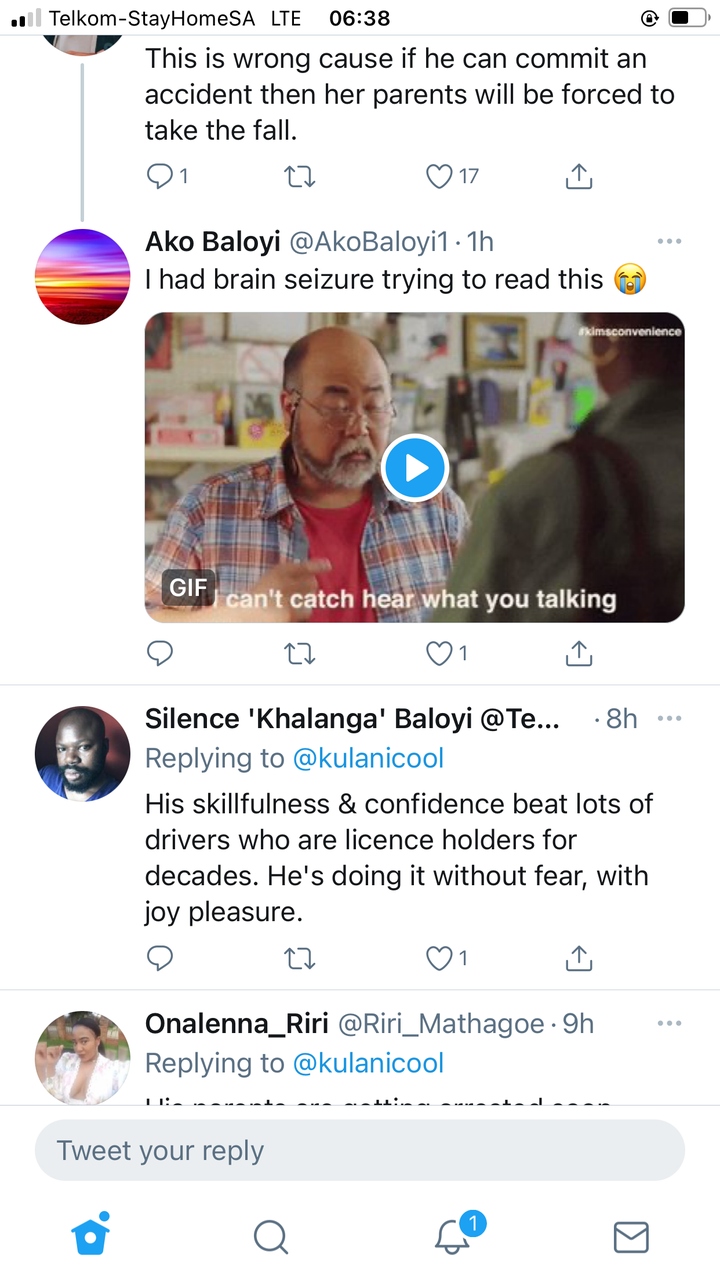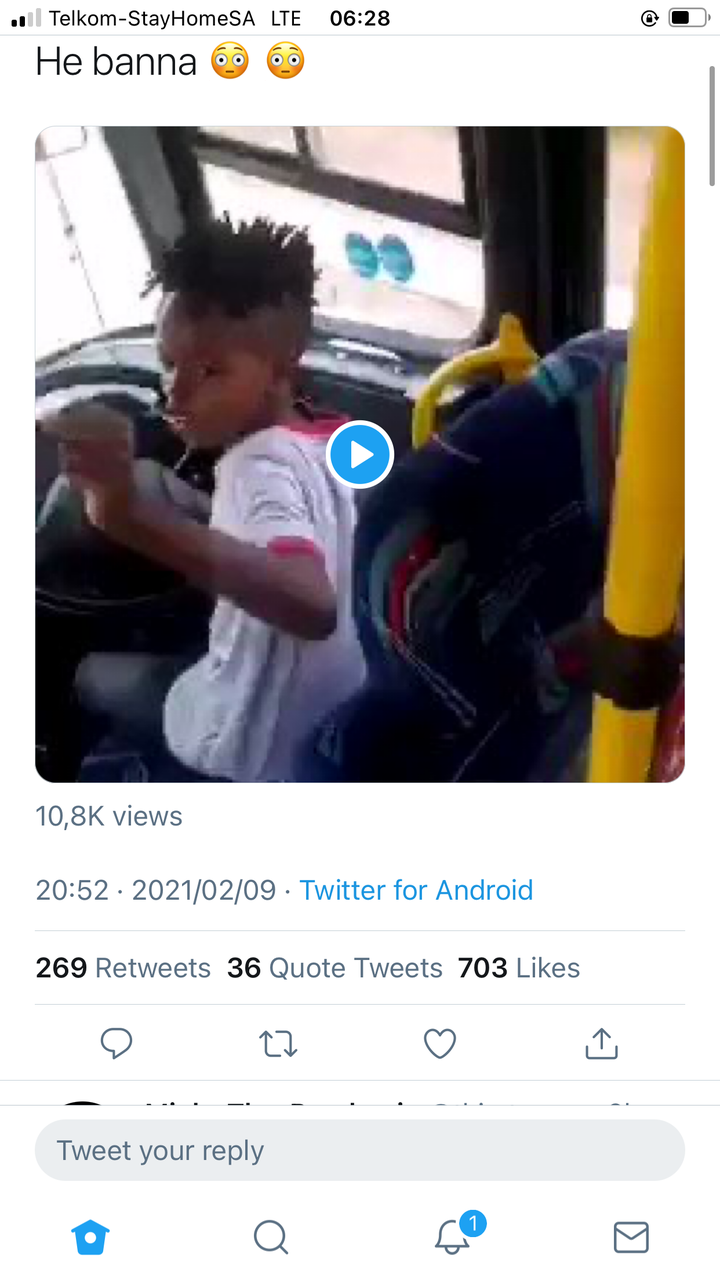 Many people wanted to give their concerns because of the age of the kid but then they couldn't as they all end up saying that they are giving the kid a medal as he drives way better than most of the parents. This is what most of the parents do, teaching their kids how to drive at an early age .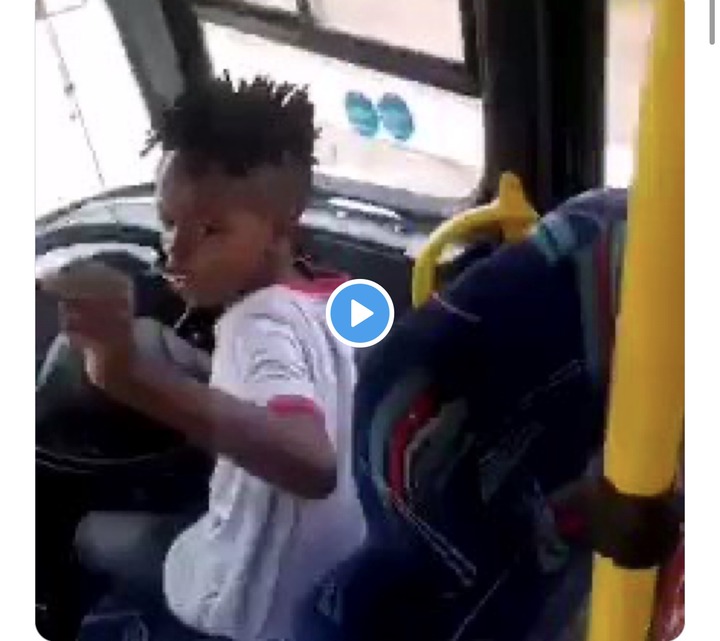 There are however disadvantages of this as they will one day take your cars without your permission and make accidents ok the roads, they are still underage so a person to be hold responsible will the parents. And if we look on the brighter side, the kids will actually grow up knowing how to drive which will make their lives easier.
Let's be responsible and take care of our kids. Kindly please comment below to share your thoughts about this video, if you as a parent can actually teach your child to drive big cars like this bus.
Content created and supplied by: Sherly166 (via Opera News )