People who lived through the Enyobeni tragedy talk about how a fun party at an East London pub turned into a terrible nightmare very quickly. After the terrible deaths of 21 teenagers at the Enyobeni tavern in East London on June 26, the survivors have had to deal with the trauma of watching their friends die right in front of them.
While police and forensics teams are still trying to figure out what killed them, people who were at the party at the tavern in the Eastern Cape have told us about how crazy things got on Saturday night and Sunday morning. From what they said, it is clear that teens as young as 13 were allowed into the tavern and were drinking alcohol. Also, bouncers are said to have used pepper spray or tear gas inside the tavern in the early hours of Sunday morning.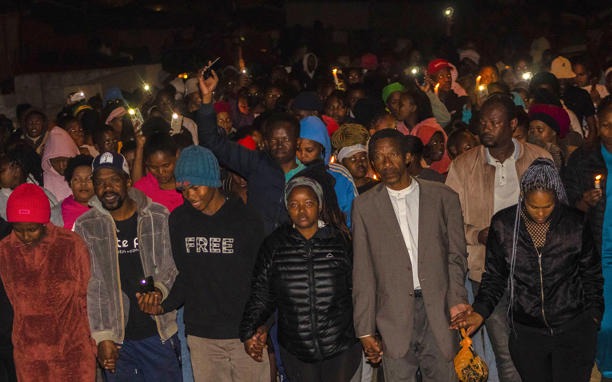 The people at the party then had a hard time leaving the tavern, which only has one door. On June 30, 2022, the owner of the Enyobeni tavern in East London, Vuyokazi Ndevu, came to get rid of the alcohol. Inam Inkosi Maselikati, who was 17 at the time, held her friends Esinako Sanarhana and Nathi Ngqoza as they died in her arms and begged for help, but no one came. Maselikati was hurt all over her body, and her ear was bit.
She told DM168 that she and her friends went to the tavern on Saturday night around 10 p.m. but couldn't get in because there was a fee to get in. "We had to wait outside for about an hour before we could get in, which was around 11pm. We went straight upstairs, where one of the DJs was having a birthday party," she said.
The Grade 12 student from Bloemfontein said she got to East London on Friday and went to Enyobeni on Saturday night because there was going to be free alcohol and meat at the DJ's birthday party. "When we tried to leave the bar at 1 a.m. on Sunday, there were bouncers with pangas who wouldn't let anyone leave.
"One of the bouncers sprayed us with pepper spray, and that's when people started to fall down. "My asthmatic friend Esinako passed out as we were calling for help," she said. "A man next to me who was dying bit my left ear."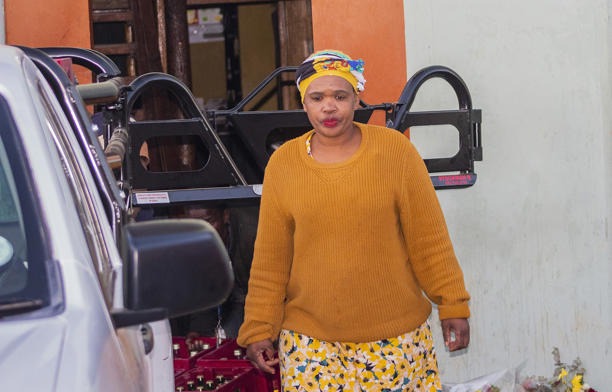 Maselikati said that she tried to crawl out, but tear gas got into the air, and she passed out. "I couldn't hear anything, but I could feel people walking on top of me. I woke up when a woman told me I had been out for three hours. "She put me in touch with my family," she said.
Sibongile Mtsewu, a 22-year-old survivor, said he went to the tavern to buy cider for his friends who were at his house. "I went in and bought the ciders, but when I tried to leave, a group of people blocked my way. People took his cap, shoes, and phone. "I was trapped at the center, and the pepper spray made it hard for me to breathe. People also took my cap, shoes, and phone," he said.
He said that the girl next to him, who had asked him to call the police, had died by biting his right arm. "I had to remove my arm. Then tear gas was thrown into the tavern, and I passed out. When I woke up, I was surrounded by dead people. He said, "My brother came to get me." He said that since the incident, he had chest pain and blood came out when he coughed or sneezed.
Mtsewu said, "My body still hurts because people walked on us after we passed out." Sonwabile, his brother, said that when he heard that their other brother had passed out at the tavern, he went there right away to help him. "The door was locked when I got there. I kicked in the door and looked for him among all those dead people. He said, "I found him upstairs and took him home."
On June 29, 2022, a group of young people will march to the Enyobeni tavern to free the souls of 21 people who have died. Elona Mzawuyiwa, who was 17 at the time, said that what she saw that night still scared her. "While we were at the tavern, we left our friends there to find a way to get to Nompumelelo," she said. "When we got back, we saw dead people and a man trying to save those who were close to the door."
Surviving people say that everyone who paid to get into the tavern that night got a free shotgun. "But I didn't get the shooter because we got into the tavern when it was free," she said. Sipho Skhosana, another survivor, said that the tavern was full and that the main reason 21 teenagers died was because the door, which was both the entrance and exit, was shut.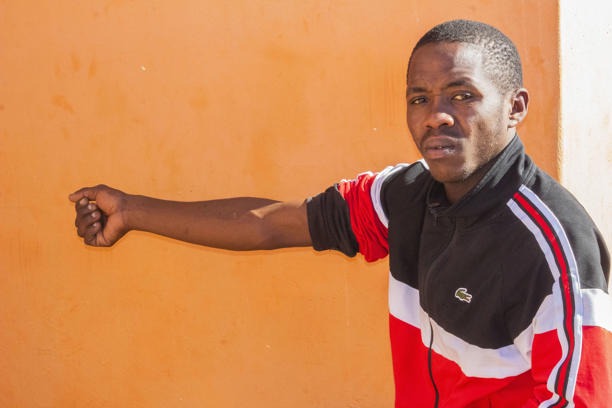 "People fell down as we tried to leave the tavern, and we tripped over them because we needed to get out to save our lives. People walked all over those at the bottom, so they couldn't have lived," he said.
Skhosana said that he jumped out of a window on a higher floor to get away. "There was no other way for me to get away. He said, "I had to jump out of the window." He said that even though the tavern was full, the security staff kept letting young people in. "Children were allowed in around 3am, and the tavern was packed at that time," he said. Young people at the vigil in Scenery Park, East London, in front of the Enyobeni pub.
Andisiwe Mzekeli, a witness who lives two houses away from the Enyobeni tavern, said that she got home from a different tavern around 4 a.m. "I saw that Enyobeni was packed and that people were yelling. I tried to get close to the door, and when I did, I saw bodies all over the place," she said. "A young girl was crying. She was lying on the floor, with the top half of her body outside the door to the tavern and the bottom half inside.
"Some of the survivors were falling on her while she was stuck and calling for help." I reached out and took hold of her hand. I tried to pull her away, but I saw that she was rolling her eyes, so she let go of my hand." She said that the girl's last words were that she couldn't breathe, and she died holding Mzekeli's hand.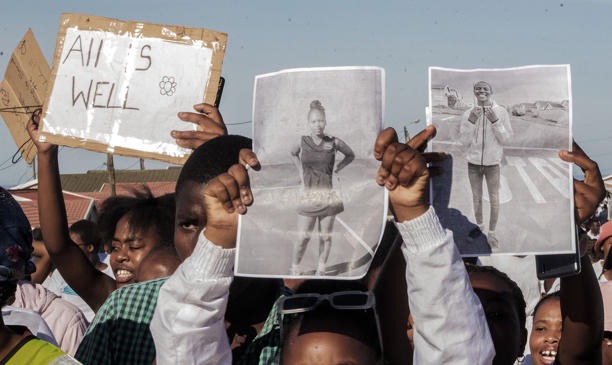 Mzekeli says that the tavern has always let people under the age of 21 drink there. Outside the Enyobeni tavern, where 21 teenagers died, there is a wreath. Asanda Misani, another witness, said that he was outside the tavern when the pepper spray incident happened. "When the doors were shut, people started dropping like flies. Some of them jumped from the windows. "This was a picture I never want to see again in my life," he said, adding that what he saw that night would stay with him for a long time.
"I went there to have fun, but I only managed to avoid dying. "If we hadn't left the house and stayed inside, we might have died with those kids," he said. Scenery Park's Lungile Bekiso, 17, was last seen by his mother, Phumla Bekiso, when she got home from work on Saturday afternoon.
"At 2:45 a.m., I got a call that said Lungile was dying at the Enyobeni tavern. When we got there, he wasn't among the dead bodies, and I was told he had gone home," she sobbed. She said that they ran home to find him and took him to the hospital, where he died. Milton Ngqoza, Nathi Ngqoza's father, said that the tragedy had taken away the family's only hope.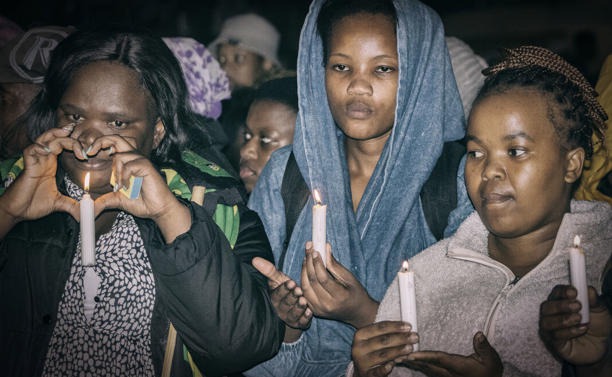 "I lost my daughter.
He said, "She wanted to be a singer and an actor, but all of those dreams died in one night."
"The Malangeni family called me to tell me about what was going on at the tavern, so we went there.
"How can a business like this only have one entrance? Who gave permission for the party at the tavern?" he asked while crying.
He said that Nathi, who liked business studies in school, was the family's best chance of getting out of poverty, since no one had a job and everyone had to do odd jobs to get by.
When asked for a comment, Siyakhangela Ndevu, who owns the tavern with his wife Vuyokazi Ndevu, said, "The issue is heartbreaking, so I'm not ready to say anything." Police are not saying that the tragedy was caused by a stampede.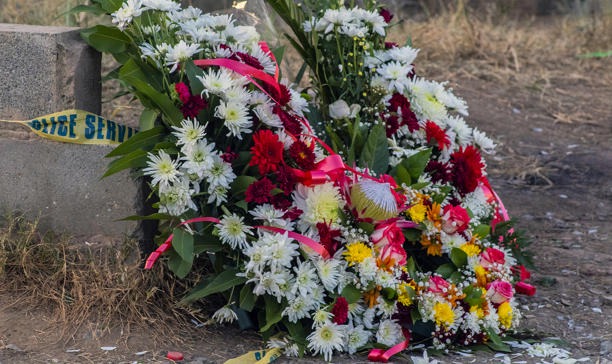 The Lives lost during Enyobeni Tragedy:
Esinako Sanarhana
Sikelela Tshemese
Sinothando Mgangala
Thembinkosi Silwane
Azizipho Zilindile
Bhongolethu Ncandana
Aluncedo Monelo
Mbulelo Rangile
Nathi Ngqoza
Sandanathi Mahlaka-hlaka
Inathi Nkani
Asamkele Thukuthe Lithemba Velaphi
Simamkele Sobetwa
Kungentando Nzima
Lilitha Methuko
Lungile Bekiso
Ovayo Mateyise
Inamandla Wexu
Simele Bolsiki
Oyena Ngoloyi
Survivors share their trauma after East London 'tavern of death' horror that killed 21 teenagers (msn.com)
Content created and supplied by: Himself (via Opera News )
Opera News is a free to use platform and the views and opinions expressed herein are solely those of the author and do not represent, reflect or express the views of Opera News. Any/all written content and images displayed are provided by the blogger/author, appear herein as submitted by the blogger/author and are unedited by Opera News. Opera News does not consent to nor does it condone the posting of any content that violates the rights (including the copyrights) of any third party, nor content that may malign, inter alia, any religion, ethnic group, organization, gender, company, or individual. Opera News furthermore does not condone the use of our platform for the purposes encouraging/endorsing hate speech, violation of human rights and/or utterances of a defamatory nature. If the content contained herein violates any of your rights, including those of copyright, and/or violates any the above mentioned factors, you are requested to immediately notify us using via the following email address operanews-external(at)opera.com and/or report the article using the available reporting functionality built into our Platform See More