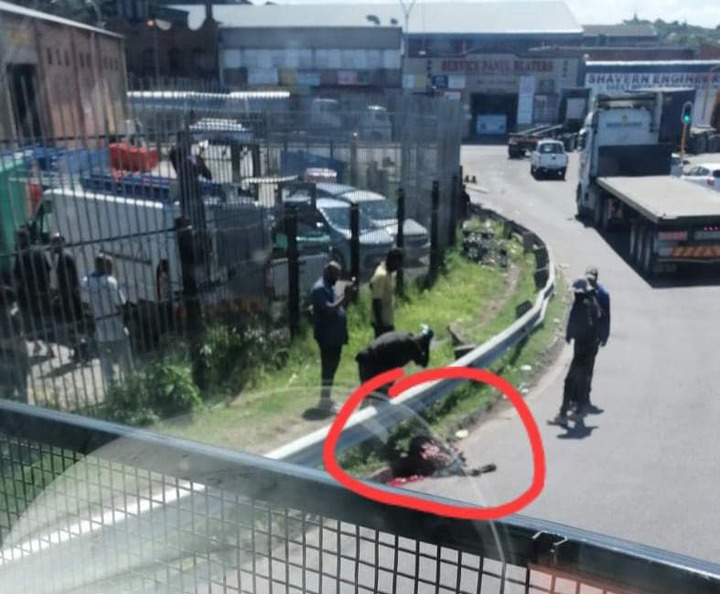 JUST IN: Cellphone thief dies after trying to Snatch a phone through opened Vehicle window at the infamous Rossburgh offramp from M4 north ( Kwazulu Natal Durban )
Stone and Broken bottles used on suspect ,the time police arrived he was dead already, it is alleged that the suspect was committing robberies on the M4 for a very long time and this day was not his day as he got killed by members of the public who were too tired to watch another robbery occur right in front of the eyes.
There is also an operator at the Marlborough off ramp N3 North. He Met Him on Monday morning. Approached at motorist's passenger side blind spot. Only saw him when at my passanger front window. Too late. Be careful at that off ramp.
Thats great so wish Municipalities should dump stones on offramps or hotspots across the country...! Imagine if he got away with iPhone 12 an your expected to pay R1600 on a 36 month contract without the phone.
I really sympathies with the cellphone the trouble it went through before it was rescued from the scene of crime it was about to lose its value.
Can't help but think of the people who loot money at the so called ruling party nd gets away with it they too deserve mob justice.
We must also check if He did receive his Social Relief Distress. The government and Sassa are not paying people their monies and this jeopardizes the lives of innocent people. I however, do not condone his stealing behavior. May his soul rest also find peace.
It is believed that the stopping of the social relief Grant has caused criminals to go all out because now they were receiving the money which was keeping them at Bay, the incident was received with much positivity from members of the public but they failed to realise that they are looters who go and skip and I getting away with much more than a cell phone thief would be if he succeeded in the act.
Some even went as far as talking that this cell phone thief was a breadwinner at his home and now they are going to stuff, because he won't be able to provide anymore. Crime is really rampant in the country and it seems like these criminals are getting away with a lot more than they should.
https://www.facebook.com/475192955877521/posts/3936798229716959/?sfnsn=scwspmo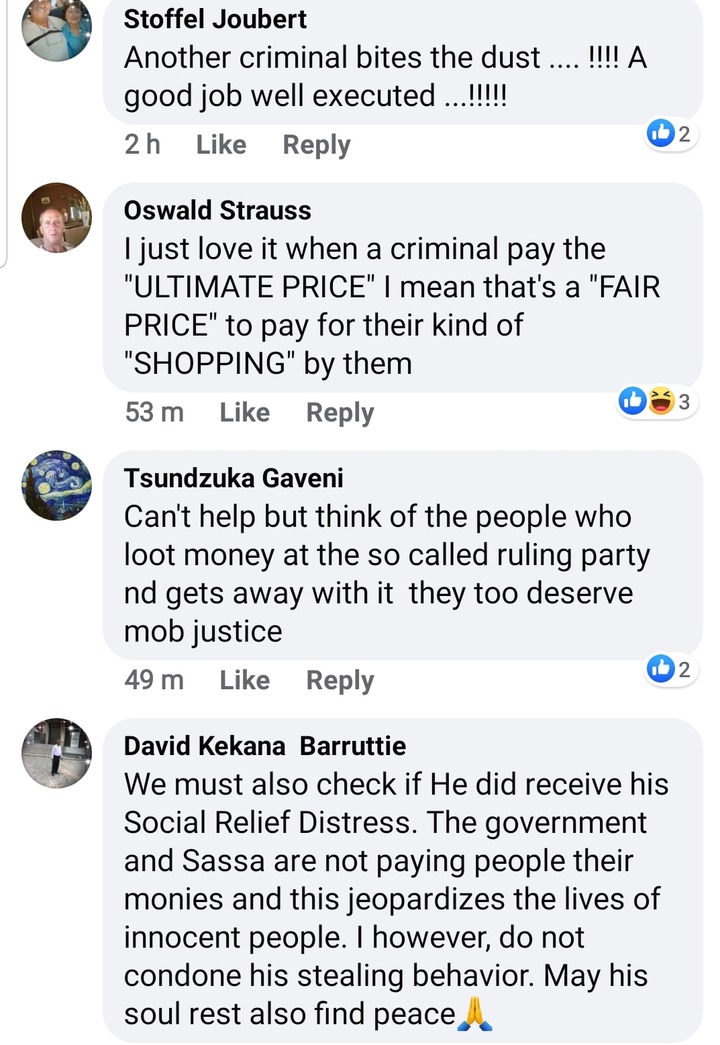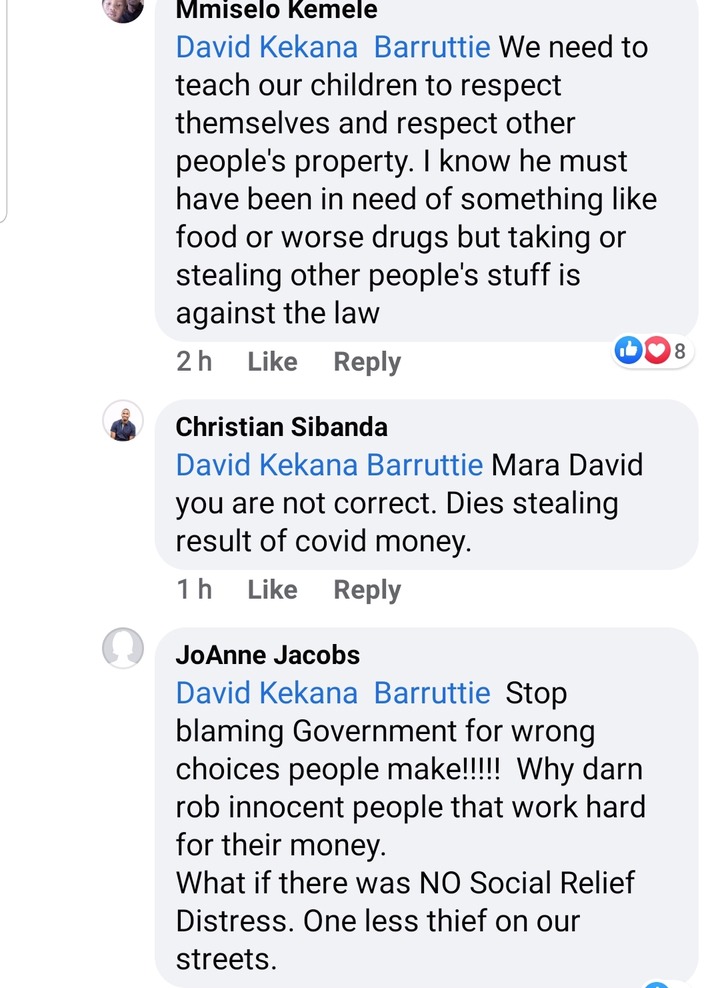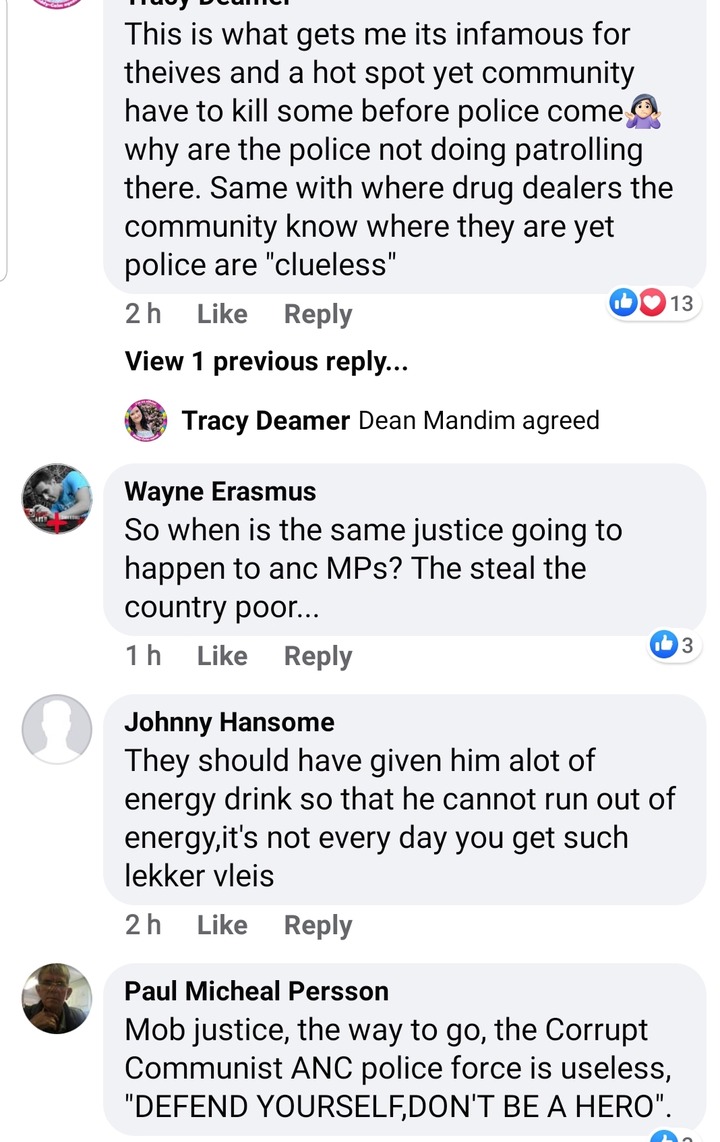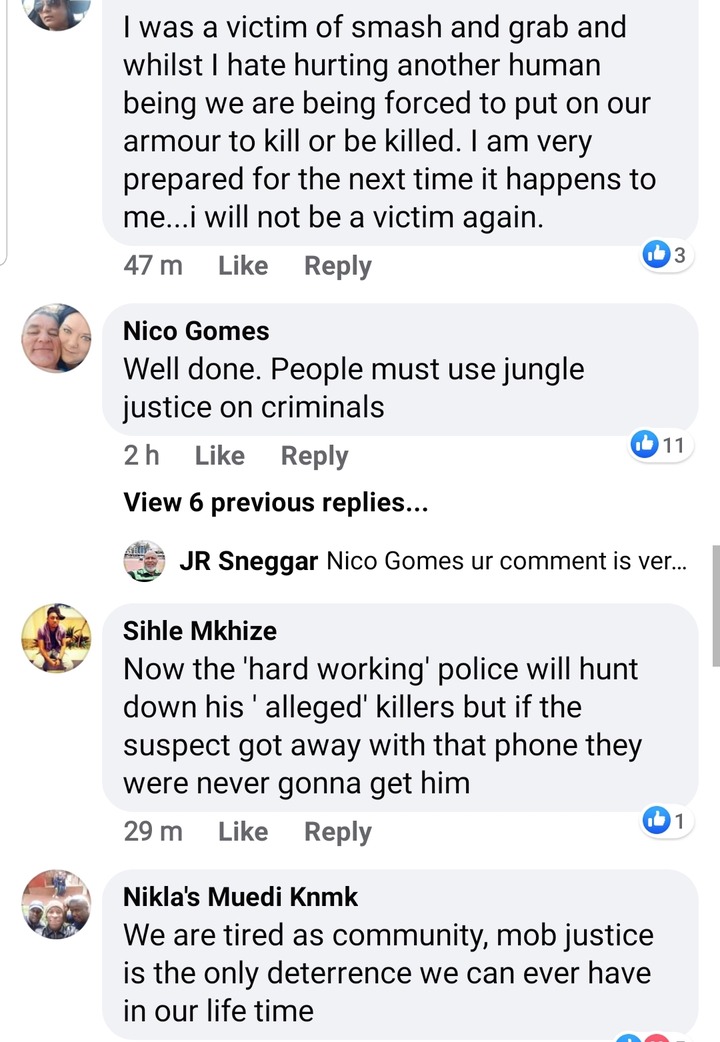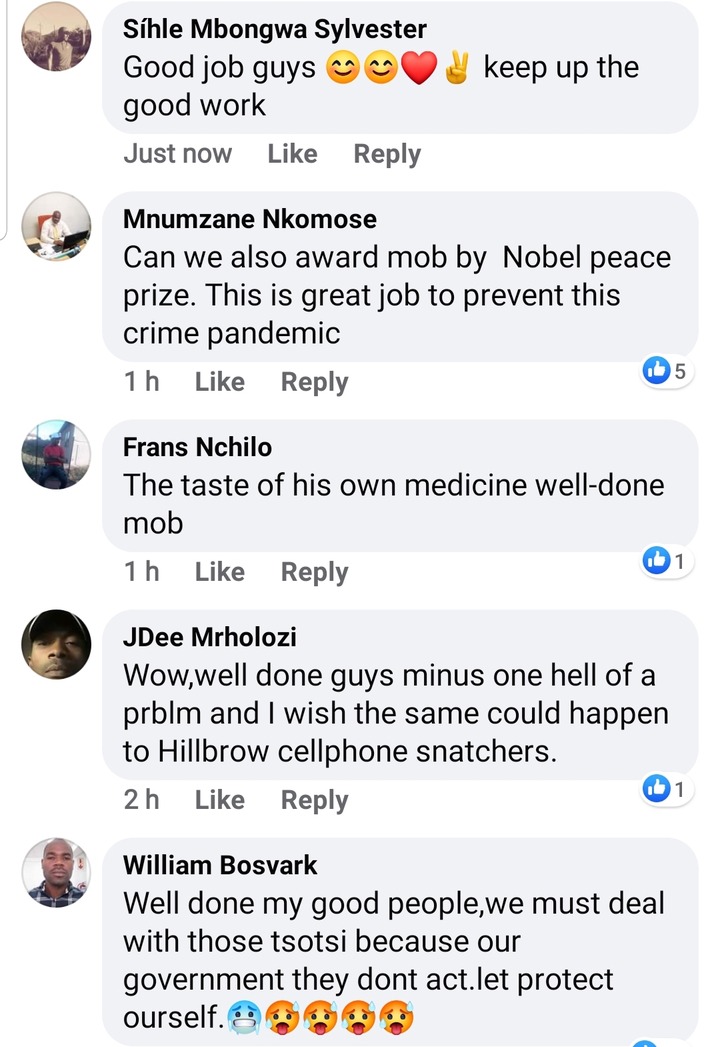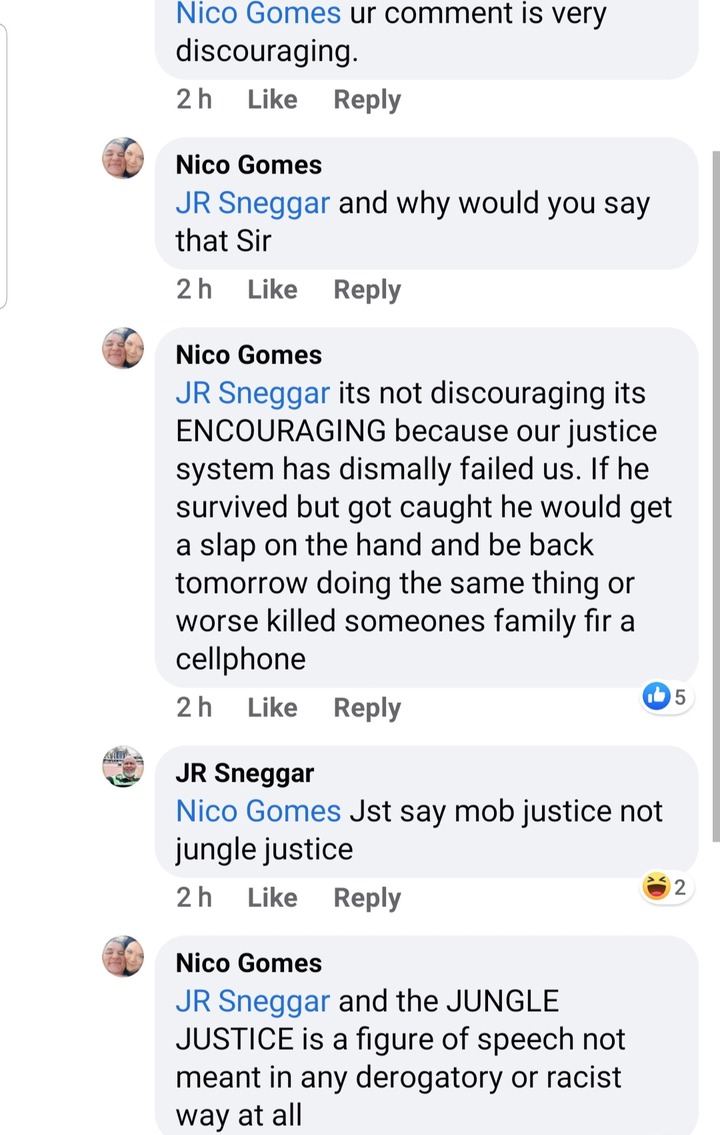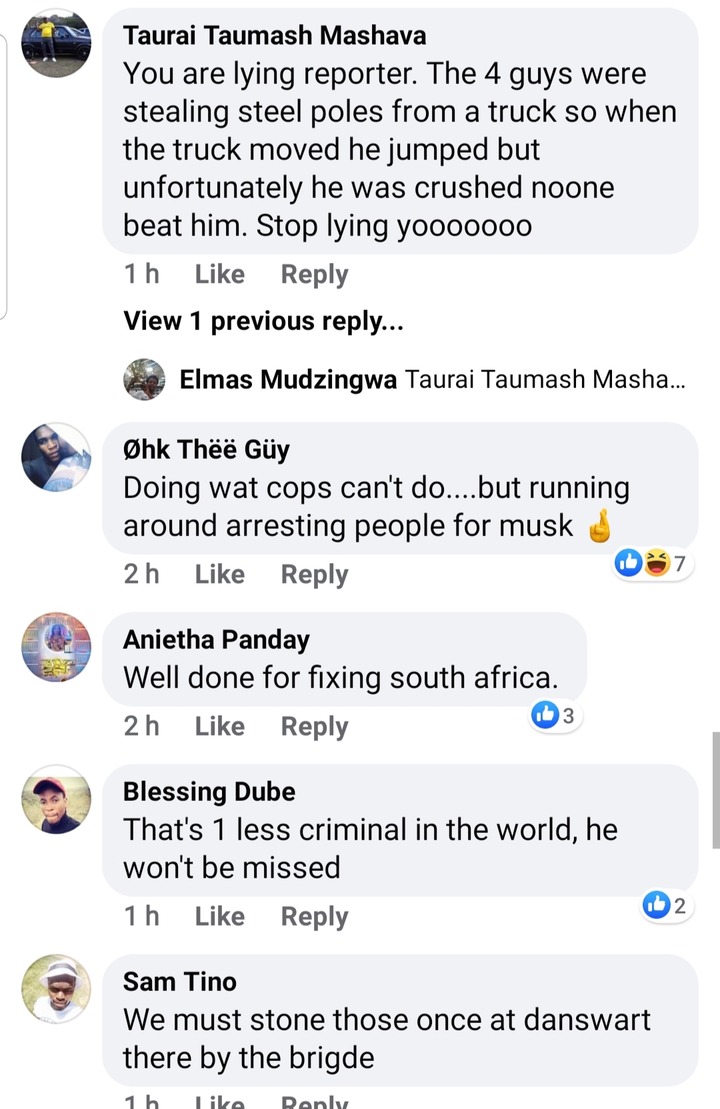 Content created and supplied by: Heist.money (via Opera News )