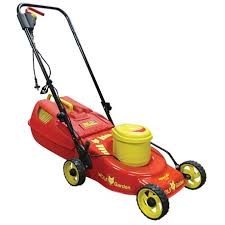 This is a Lawnmower. It a machine used to cut grass, and I must say; this type of lawnmower cuts the ground grass very nicely, but on the other hand it can get very hot! When used, which is dangerous.
Now the grass. We all know that grass after being cut and stayed for sometime it gets dry and becomes highly flammable, specially as it is summer and hot temperatures are rising, grasses and nearby vegetation are drying out which makes them flammable.
THAT IS EXACTLY WHAT HAPPENED HERE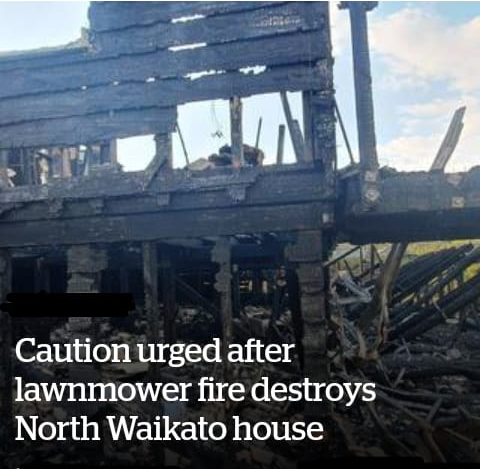 The wind blew nearby grass to the Lawnmower which was hot and caught fire. The small fire that quickly became raging fire in a matter of minutes burnt the whole house down.
The homeowner said "The fire had started off small but became strong very quickly, destroying the entire house"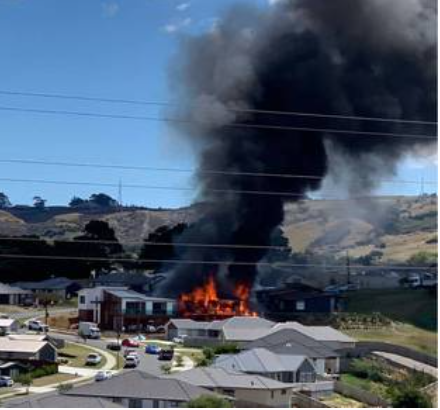 Fortunately nobody was harmed, every one who was in the house was able to scape fire that started as small but shortly became deadly, hence burning the entire house.
Again fortunately nobody died. I hope that the men of the house has insurance cause this is some big problem. He needs to build the whole house from scratch. It tough.
Have your say leave a comment on the comments section below
Source: https://www.nzherald.co.nz/waikato-news/news/caution-urged-after-lawnmower-fire-destroys-north-waikato-house/JPWQ5KBI44NPBF4PYS5UMDHHB4/#:~:text=Caution%20urged%20after%20lawnmower%20fire%20destroys%20North%20Waikato%20house,-1%20Feb%2C%202021&text=A%20fire%20in%20Pokeno%20on,the%20hot%20and%20dry%20weather.
Content created and supplied by: TUDERUDE (via Opera News )