It is understood that on Saturday 20 February 2021, a group of 30 men stormed Bushiri's apartment to re-arrest him and his wife while in Malawi however today 22 February 2021 an urgent application was heard by the court and granted that Bushiri should not be re-arrest.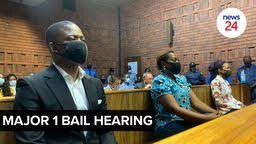 This comes as a shock as Malawi has signed Bushiri extradition papers and just finalizing the resource. Meanwhile, Bushiri's daughters Raphaella and Israella, and mother-in-law Magdalena Zgambo were reportedly turned away at Kamuzu International airport by Malawi authorities on their way to Kenya. It's understood the daughters were seeking medical treatment in that country.
The police in Malawi is said to have barred the fugitives' family members from boarding a private jet the Bushiri family had chartered en route to Kenya
So my question to you, If Bushiri could heal the sick, why does he not heal his daughter?
Just food for thought.
Source: https://www.enca.com/news/police-pounce-bushiris-apartment
Source: https://www.businesslive.co.za/bd/opinion/editorials/2020-11-17-editorial-sa-must-stand-firm-on-bushiri-extradition/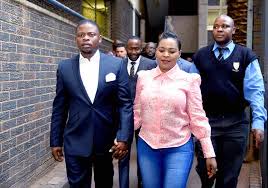 Content created and supplied by: Mayiselak (via Opera News )