After reading the article on the lady Radio DJ – of Lesedi FM, Dimakatso Ratselane gave me a few questions and also something to wonder about.
It got me thinking really hard about a lot of things. Firstly, are people in South Africa so angry? Are we an angry country? Is it hatred, is it Jealous? What is it that would make a husband stab his wife multiple times and leaving them for dead?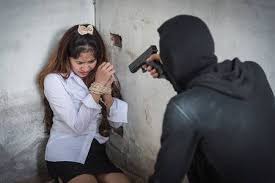 Let's say she did something really to annoy her husband – is it that the man cannot control himself! Is this madness? I still don't get it! What did she do to deserve such an evil act to befall her? No! No! the violence in this country is too much!
The reason why women stay on in relationships that are not working. Staying on in a relationship where the man usually beats you up. In other words, a woman stays in a relationship she becomes a punching bag, she leaves the guy – she gets injured or killed because the man is suffering from some form of "entitlement" – where should she go? Because he owns her according to himself.
Some years ago, there was a story that went around about a man who came home and found his wife with a man in their apartment in Berea. Apparently, the wife explained that the man was a relation of hers, the man could not take it – instead, he made both of them jump from the 11th floor at gunpoint.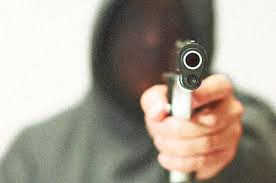 It was later discovered that indeed, the man was his wife's cousin who was around the area and just popped in for a quick cup of tea and back off to work. Now, this man had planted "Eyes" to monitor who and who would be entering into his flat.
Obviously, the guy must have paid the security so that if anyone signs in – the security would immediately call the husband. Unfortunately, he ended up causing the death of his wife and her cousin simply because he never had the patience to investigate and have his facts well. None the less whether the wife would have been caught with the lover in his flat, it was not his prerogative to sentence someone to death.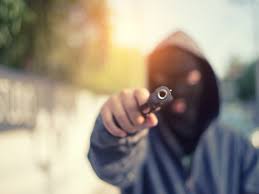 He had other options. He could have left the wife heart-broken and start a new life. He could have walked away to calm down.
Back to the point in the case, there is a lot of anarchy and lawlessness in South Africa at the moment. People have easy access to guns, imagine a man suffering from an inferiority complex owning a gun – it definitely can be very disastrous.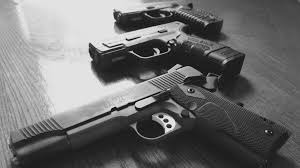 Women in South Africa are falling victim to "Femicide" – Why are men resorting to killing their partners? In fact, why should anyone resort to killing other people? Is killing a solution to anything?
Another question is – is the South African equipped enough to handle such violent situations? because even some of their own have either fallen victim or have perpetrated such violence.  It is believed that among the key reasons is a deep-rooted inferiority complex among South African men.
Also, the feeling that people have no right to hold a different point of view, have a different opinion, or even just be different can be enough cause to kill someone in an angry country like Society. Probably, the government should come up with "anger management gyms" where people can go and deal with the punching bag after work, but some sort of therapy that could help people work on their angry hearts or something. [OPINION]
Content created and supplied by: Mbuyu-Ana (via Opera News )