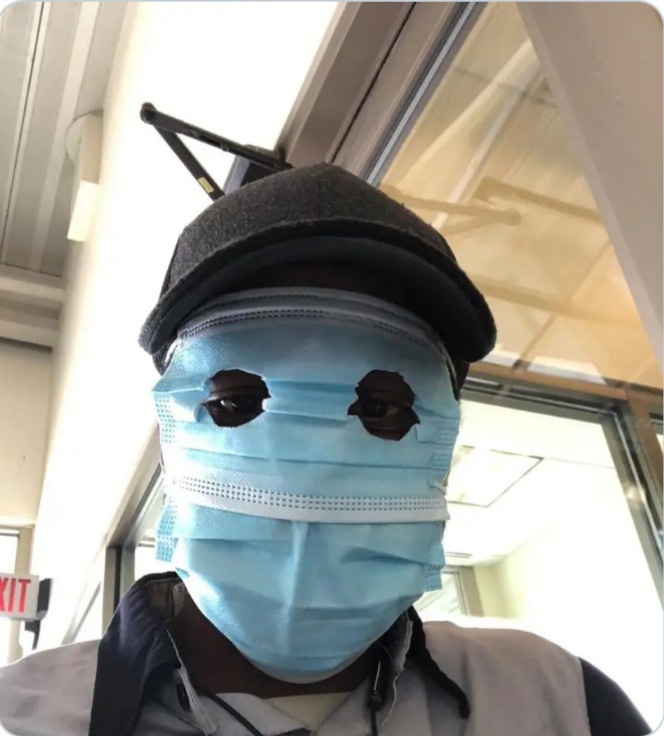 https://mobile.twitter.com/MzansiMemes/status/1278394352923017218
Source : twitter
I robbed my neighbor, and she laughed at me 
The crime rate level in South Africa has increased drastically from the 20th century. Thieves are coming up with new , and quick ways to steal , some which are good ideas , and others are just a fail . 
Corona virus has hit the world by storm . It has resulted in us wearing a face mask every where we go to protect ourselves from contacting the virus , but what happens when thieves are taking advantage of corona virus , and using it as a means to steal? .
Thato is my name , and I am known in my community for bringing a smile to many people's face . On a sunny day I decided to replicate a males mask that I saw on my way home from work . I looked like a brainless thieft that was new in the crime world . I knew that my neighbor gets home at 3pm so I waited for her at her main gate knowing very well that she's going to come out of her car to look into her mail box for possible mails that she could have.  
After she had looked for mails I decided to go infront of her , and ask her for her money before I take out my knife for her . I really thought that she would be scared , but she just laughed at me till she cried from laughter . I stood still , and asked her once again for her money  but she laughed at me again , and told me that I look like a clown so she can't take me seriously.  
Realization hit me that my plan backfired against me so I just took off my mask, and told her that my aim was to prank her , but it failed due to me not looking like a real thief
Content created and supplied by: Xaezusa (via Opera News )