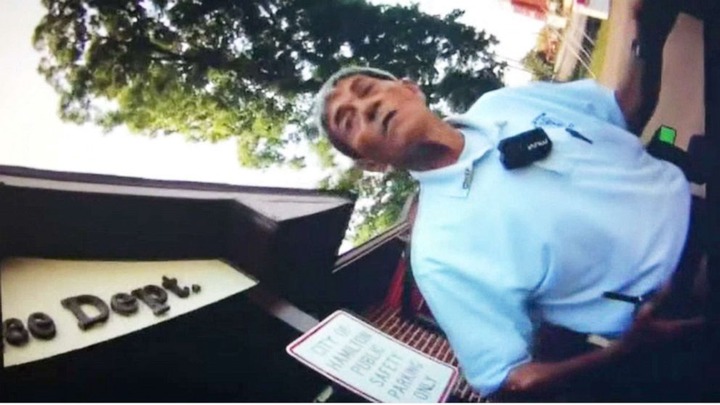 In a recent video that went viral a police officer body camera was released to the public from an unknown source. The topic of conversation was - why police officers in the United States of America were killing black people.
The absurdly racist dialogue shocked millions of people around the world and with it, the ex-police chief and officer openly used racists slurs and minimized slavery. 'As he was being asked various questions, it would seem as if he wasn't aware that there were any camera recording.
" For the most part, it seems to be me like they furnished them a house to live in. They furnished them clothes to put on their back. They furnished them food to put on their table and all they had to do was f***ing work. And now we give them all those things and don't have to f***ing work".
The two men were in front of the police department. They're identified as Hamilton police chief Gene Allmond and Officer John Brooks. Both men used the racist term (N word) throughout the conversation and even used racist slurs discussing Atlanta Mayor, former gubernatorial candidate Stacey Abrams.
" If I had to f**k a n****, I'd rather f**** the mayor than Stacey Abrams."
The police chief resigned after the video was leaked and published and officer brooks was instructed to turn in his gear. Later he tried to apologize for his words, however his apology was rejected.
People say they should have been fired in disgrace.
Do you agree?
Content created and supplied by: Morning_Star (via Opera News )