What seemed like a peaceful morning at the Atlas Junction in Boksburg turned to be a nightmare for the three guys who were standing outside a vehicle and those who were inside the car, having their own discussion minding their own business without suspecting anything, turned out to be the day they will never forget.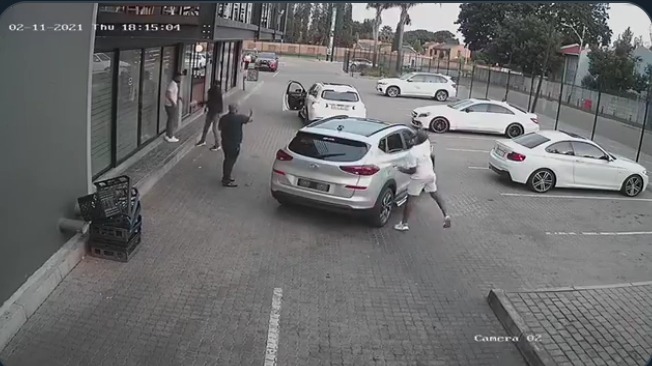 While standing outside the shop having some discussion, these guys saw a car pulling over and it was reversed towards where they were standing, and they continued minding their own business until three armed guys jumped out of the vehicle, that is when their day became sour.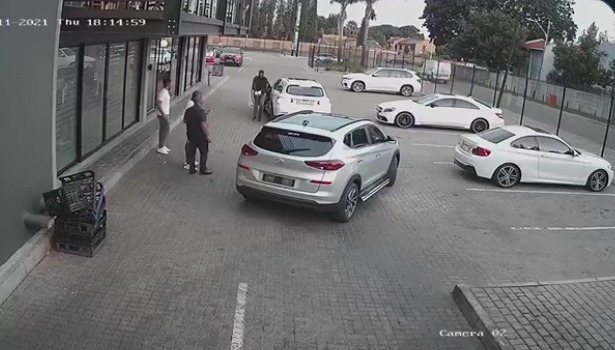 As the vehicle reversed, little did they suspect that it is the car with robbers inside, they thought it is just a random car, in a flash, an armed robber jumped out of the car and pointed a firearm at the guys who were standing there demanding for their cellphones and wallets.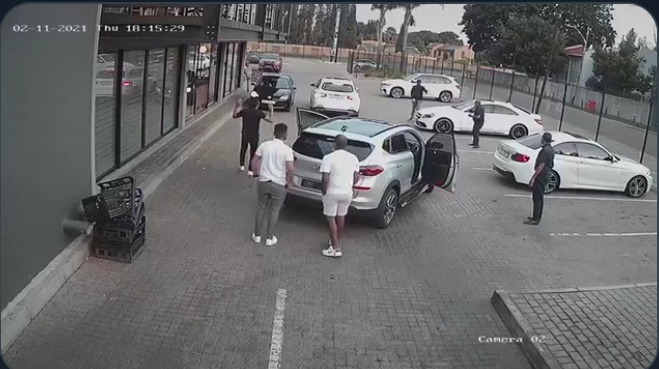 He took their cellphones and went to another car that had just arrived and robbed it too before boarding into his getaway vehicle and they drove away.
One of the guys who kept trying to avoid being seen by the robber was a bit smart, but he was taking a risk, upon the arrival of the robbers, when realising that they are under attack, he threw his phone onto the balcony as he tried to save it from getting robbed.
Those who watched the video had different views about the entire situation after watching the video.
Sakhile [email protected]
I'm sorry to say but these guys were stupid,too relaxed - i mean that car was suspicious right from the beginningSmirking faceSmirking faceSmirking face.
Frixel [email protected]
So the the black polo driver waited his turn to get robbed?? He could've left the place when he saw those guys being robbed.
The guy in shorts watches too much movies, from what I see. Such theatrics will get you killed. Be still, keep your hands up and let them take what they want. No car, phone or amount of money is worth dying for.
Source: https://mobile.twitter.com/Abramjee
Video Link: https://twitter.com/i/status/1360118257479516162
Content created and supplied by: Shonisani_Cliff (via Opera News )