A drug cartel was boosted after being found in the possession of illegal frireams in his compound.
In what looks like a good collection, police officers have seized handful frireams and hand handguns that were being used in different cash heist.
This is a serious security threat to our country and it's an alarm signaling the police force and defense force to team up and conduct more raid across the country.
There's a lot of drug kingpins who are renting out granades and firearms to criminals who carry out cash heist in the country.
I think we should deploy weapon detection systems in all our highways this effort will help to entercept criminal activities before they intensify.
However not everyone from government can support this because some of them are beneficiaries of criminal activities that are going on in the country.
There should be a well coordinated effort to end this kind of madness and disarm all the criminals and heist kingpins.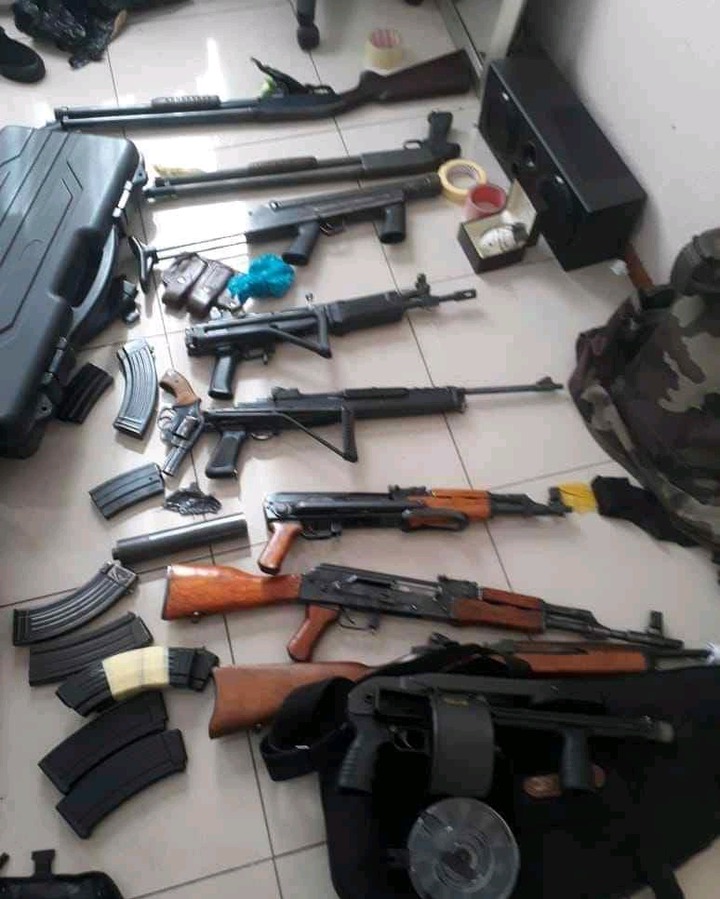 Content created and supplied by: Cleon (via Opera News )