https://m.facebook.com/save/story/basic/?story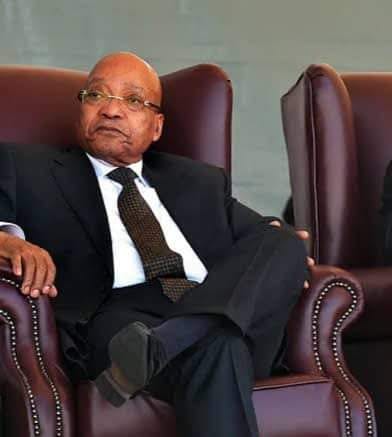 Section 35 of the Constitution talks about the right to remain silent. This right is only available to arrested and accused persons; not witnesses according to the con court.
Question: Is Zuma appearing as a WITNESS or as an ACCUSED before the State Capture inquiry?
If your answer is: "He appears as a Witness", please substantiate.
If you say he appears as an ACCUSED, please tell us why . Let's talk!
We all know Cyril changed the terms of the commission, evidence provided can now be handed to the police and arrest may follow immediately. That was the whole plan of WMC they shouted it is time people n arrested knowing exactly that such evidence was not to be used against the the person who is implicated in state capture.
State capture was formed for Zuma after having been accused of collusion with Guptas into corrupt activities.
If ZC is investigative tool, it is equal to police investigation. If it is equal a police in the course of duty writing a statement from a witness, when he discovers some incriminating part has to stop n tell him look u are hearding to wrong territory so hear are ur rights.
Zuma is No.1 suspect having been implicated from b4 day one not in state capture but I'm corruption which is a criminal conduct. The only person who is not a suspect there, is the one whose conduct does not constitute criminal conduct now but may his or her conduct amount to get to be developed offence (state capture) those people cannot be prosecuted cos the crime did not exist.
Content created and supplied by: Alupheli (via Opera News )