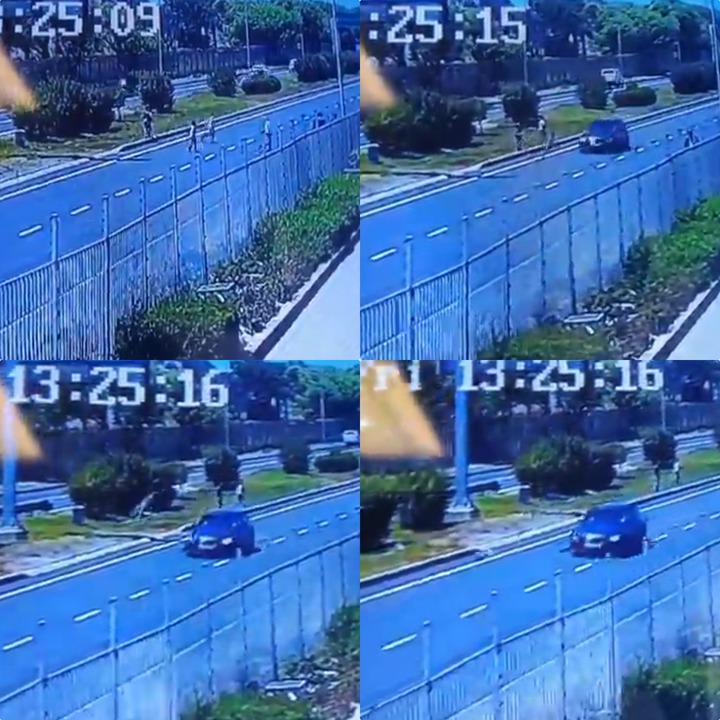 The video footage shows an incident where a bunch of kids were playing on the N2 Highway crossing the road up and down trying to duck vehicles, and they thought that this was hilarious and fun until one of their friends was not by a car and flung on the air.
The parents of these children are adopted reckless and careless because they left their children unattended and not knowing where they are at all times, black parents must stop thinking that as long as their children are with their friends they are safe because you don't know what kind of reckless decisions they are taking on their own without parent supervision.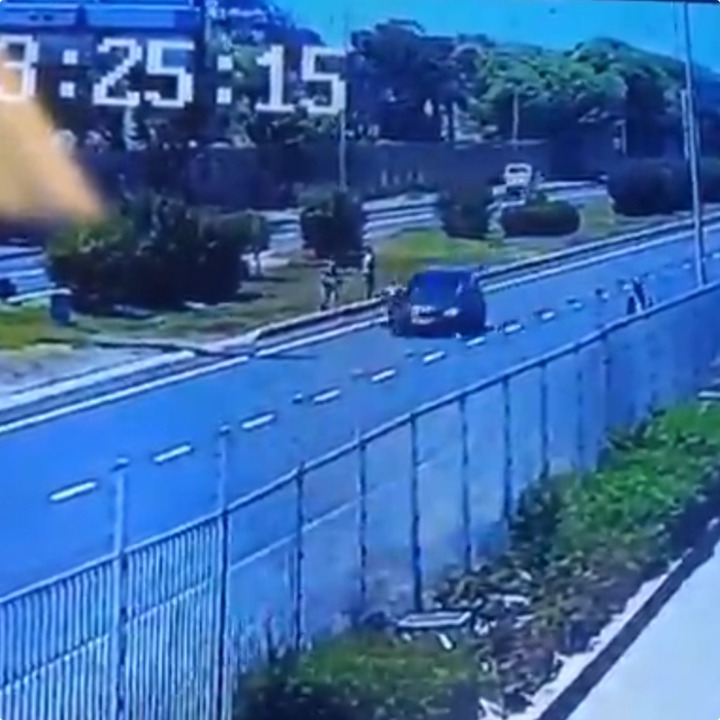 Most white parents always take care of their children and they made it a point to know their whereabouts at all times black parents should adopt this way of parenting, because a lot of their children too they are not successful and they're just staying at home with them they should be an example or a lesson that they were failures that as parents and they should change their ways of grooming children because what is the point of Raising failures in life.
A lot of people were upset on social media that this had occurred because it's a very sad thing for a child to be not by a vehicle and killed instantly which is the case this time around, that vehicle was traveling at high speeds and that driver I knew that there wasn't going to be any problem so he passed quickly because you saw those children standing by the side of the road it did not think that one of them would break lately try to cross the road when the vehicle was a few inches from them.
https://www.facebook.com/101524608013489/posts/275614750604473/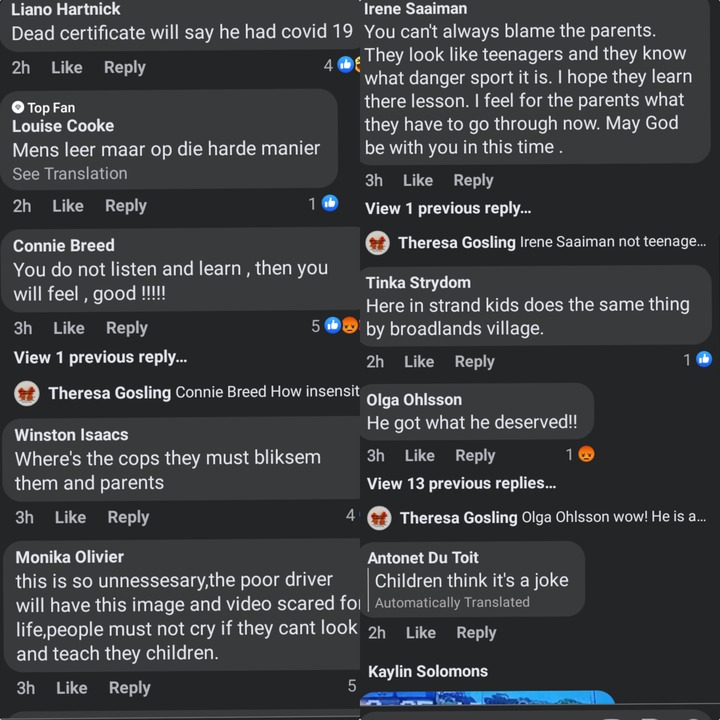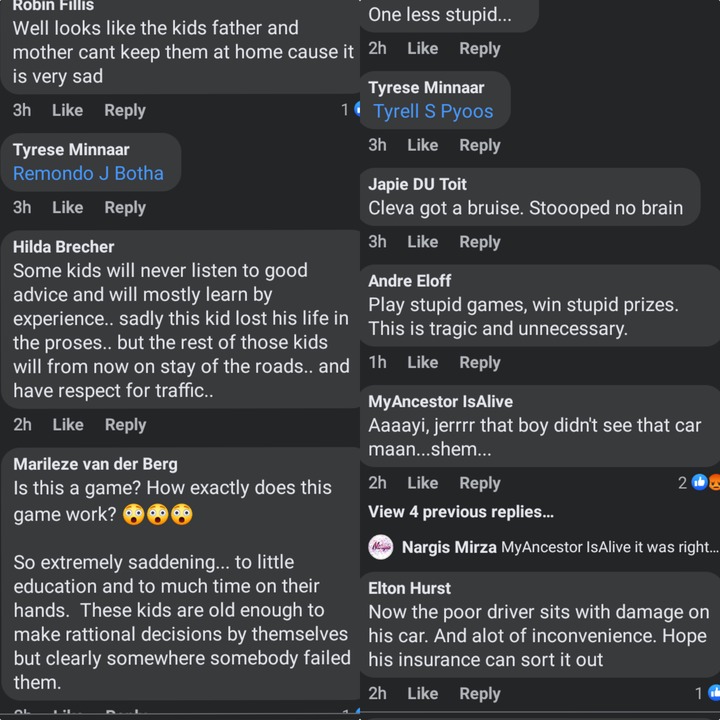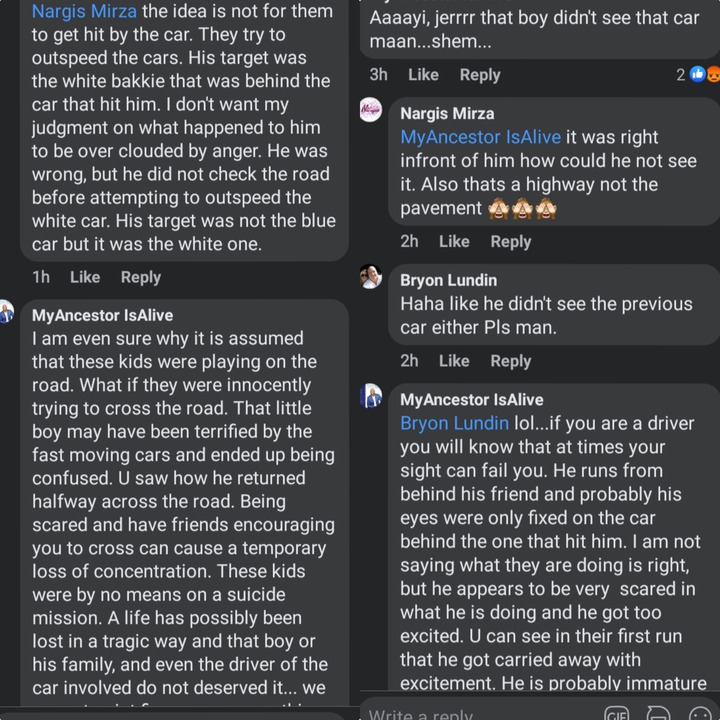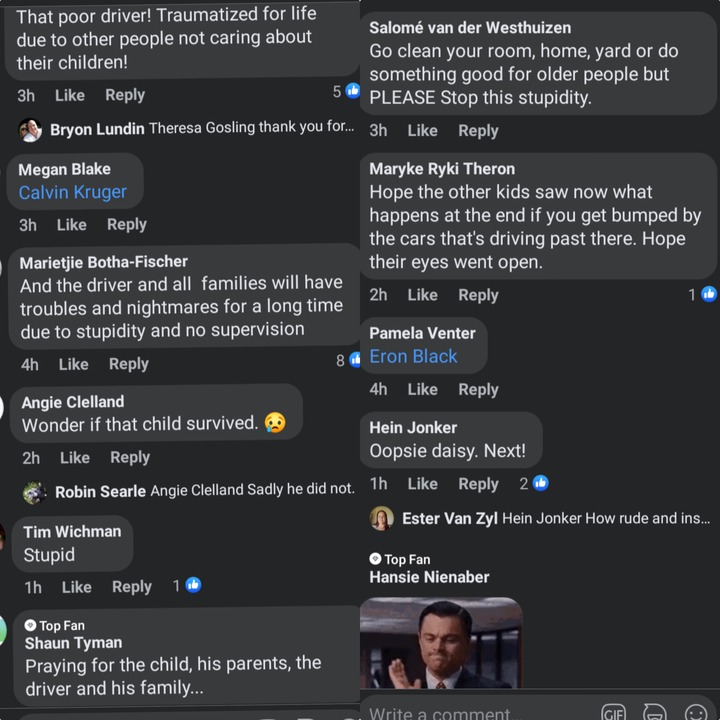 Content created and supplied by: Crime_spotter (via Opera News )