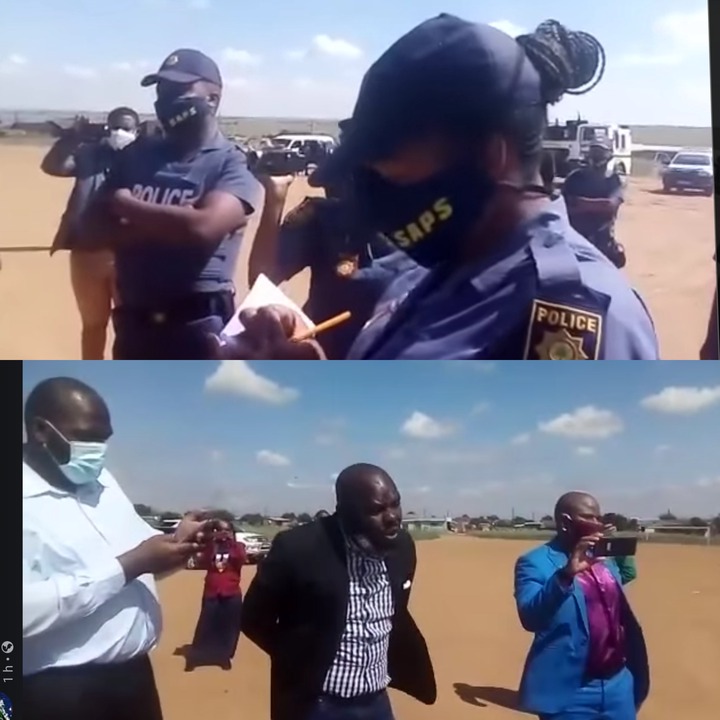 The video footage shows an incident where a navigate was fed up with the police officers and they were there conducting their civil duties especially since the Premier of mpumalanga was not arrested for wearing a mask, it seems like the police have forgotten that fact and they are pushing for ordinary citizens to be wearing their masks everywhere when walking in public, I best not sit well with the supplicate and his entourage because they don't consider themselves important as the premier of mpumalanga and they did not like the officer suggesting that they wear their masks in public.
The incident has caused a stir on social media with many people finding the whole incident hilarious and disturbing some even saying that they have lost respect for this advocate, while others are standing behind him because they understand his frustrations with the police services of this country, people feel like the police are always siding with the wrong people in Society and always bullying Ordinary People Who pay their taxes.
The officers could only stand and take whatever the advocate was saying because he was not in the room he had his hands behind himself, and he spoke the truth about the state of affairs of this country, when are things going to change for the better because it does not seem like it is a reality that is going to manifest anytime soon.
The police are using their authority for the wrong reasons and hoping to get away with it in other cases they even disrespectful towards the suggestions, and hopes that they won't do anything, because once you touch a police officer and is considered a criminal offence so they felt protected behind the law.
https://m.facebook.com/story.php?story_fbid=1775404975960698&id=620289978138876&sfnsn=scwspwa&d=w&vh=e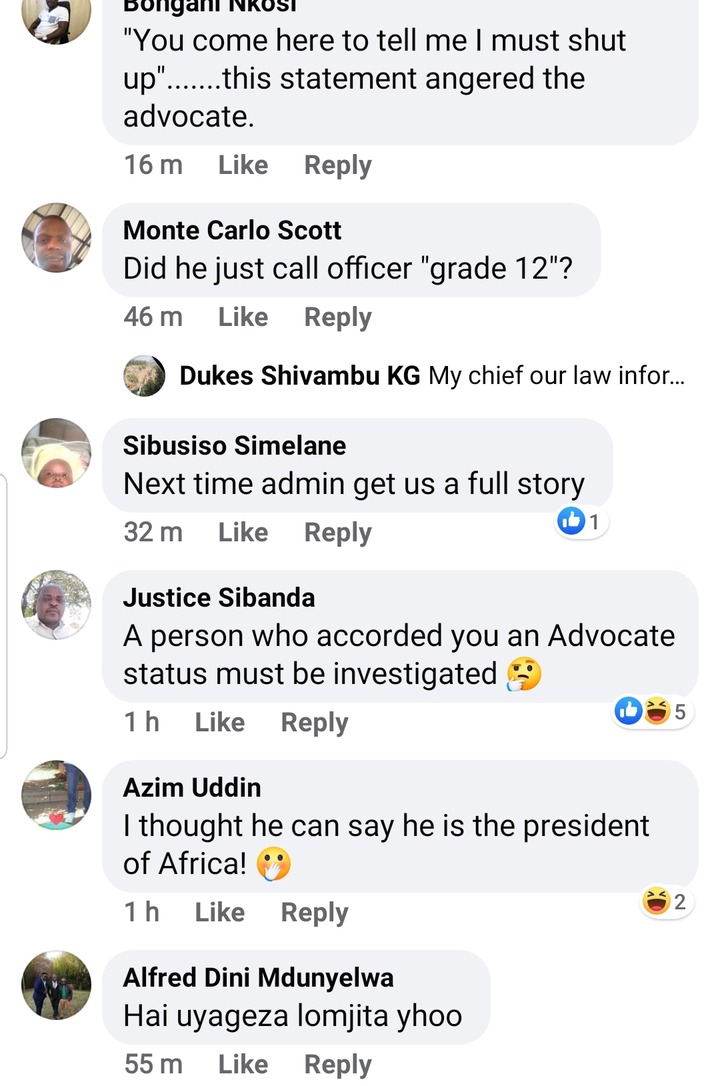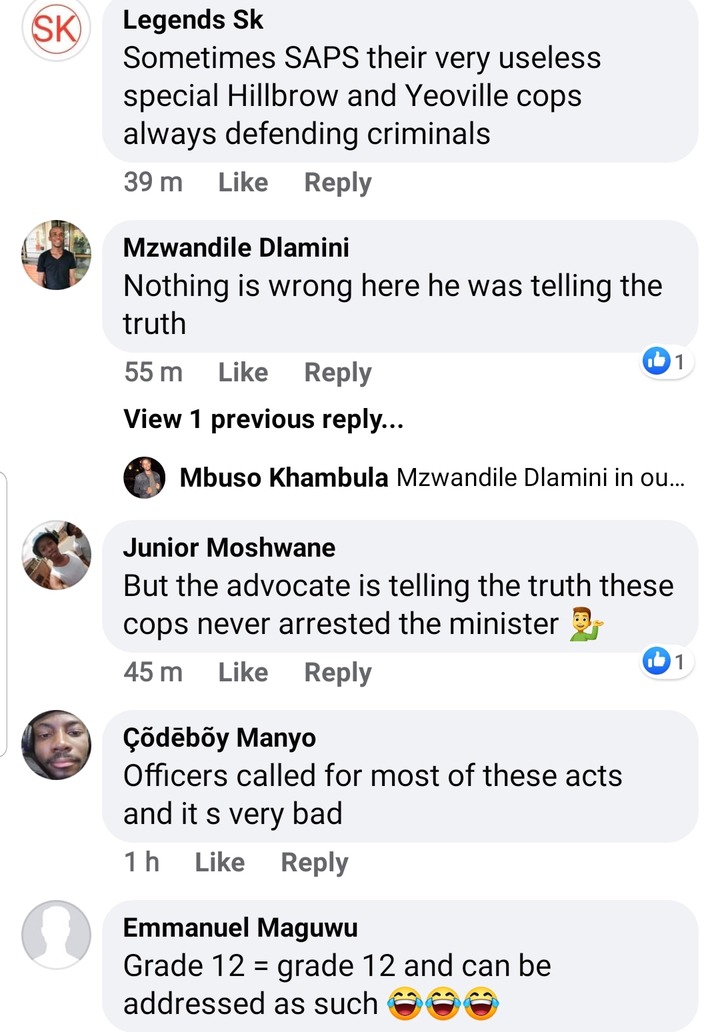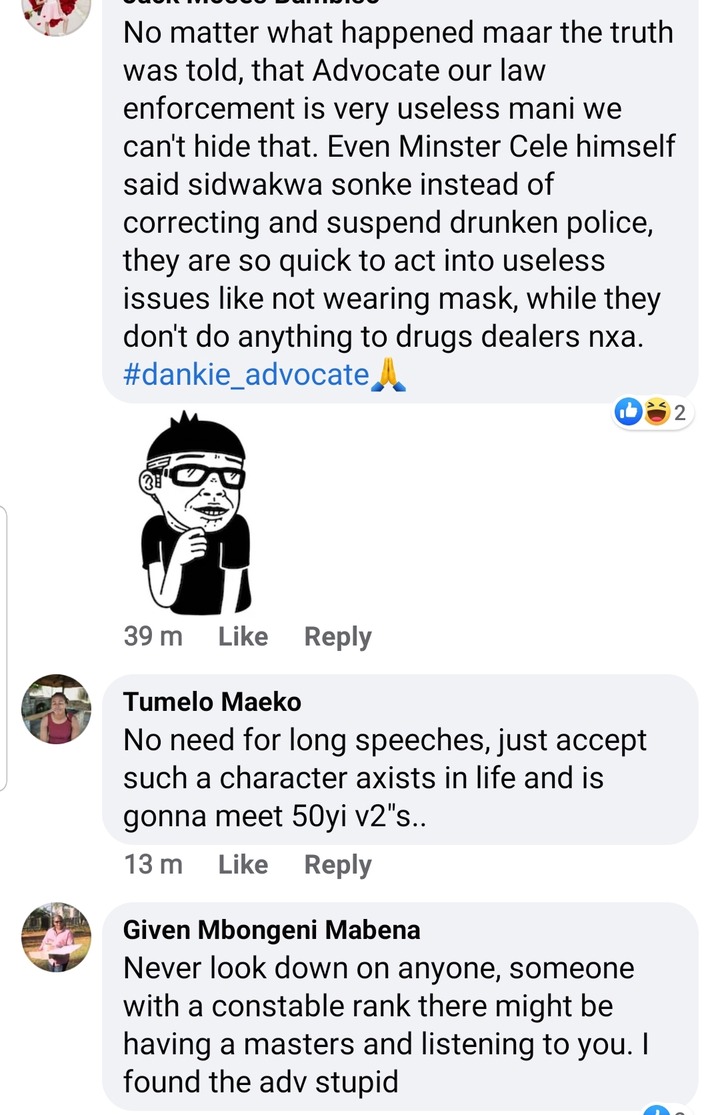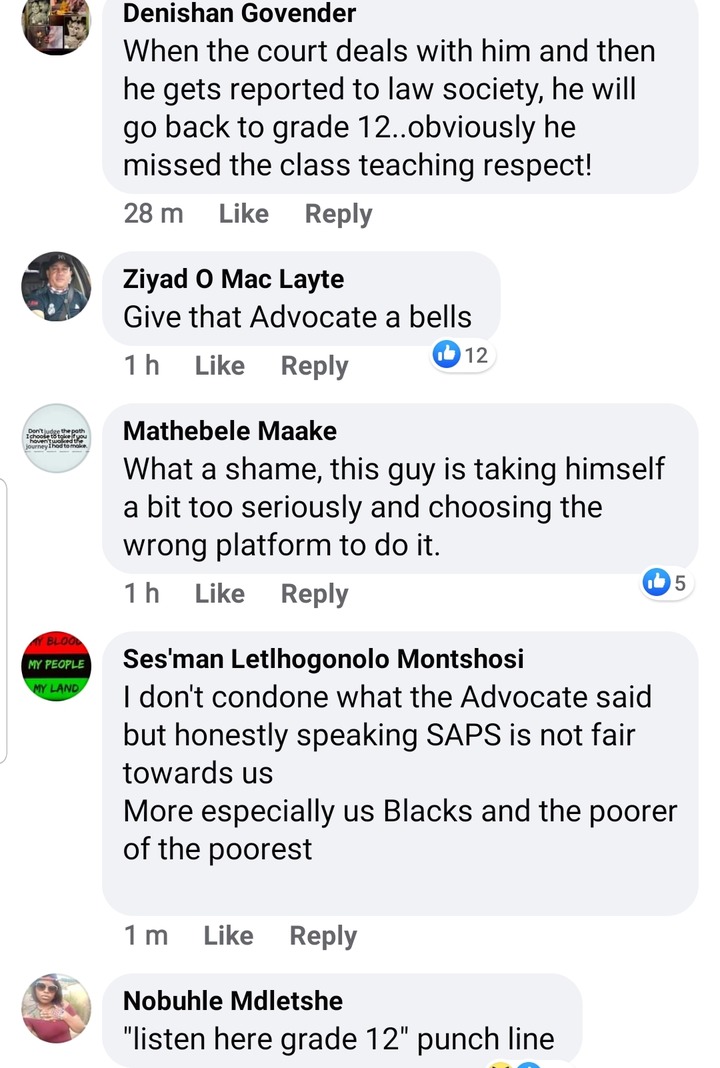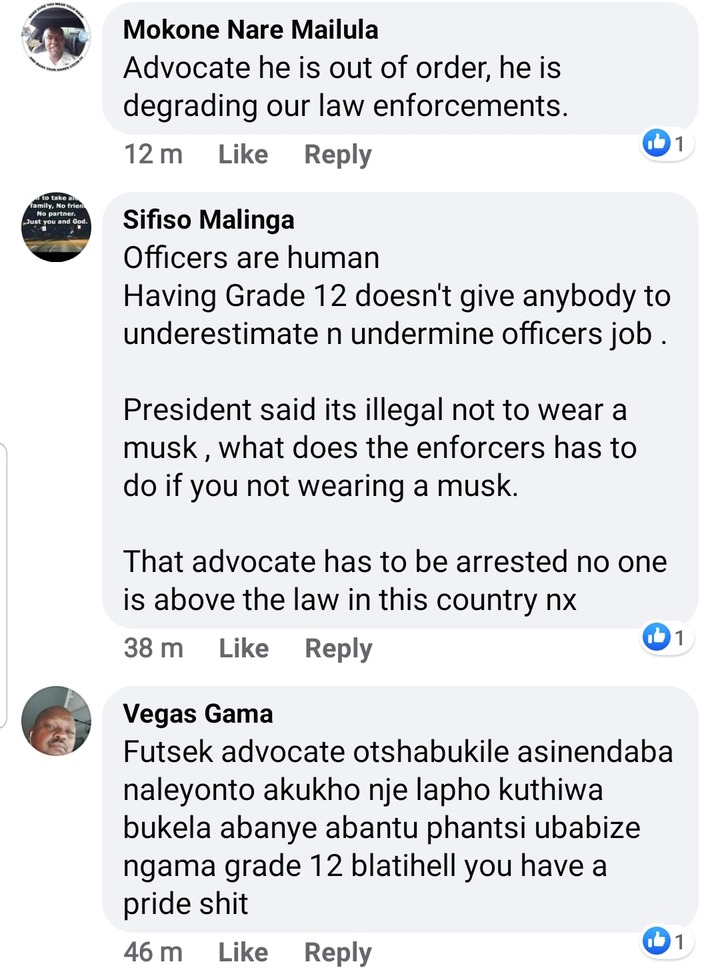 Content created and supplied by: Crime_spotter (via Opera News )