A woman from Thombothi; Jozini; in rural Kwa-Zulu Natal died at her neighbours house after being hacked by her husband with a panga; following the husband finding her with her lover at her friend's home on Saturday night.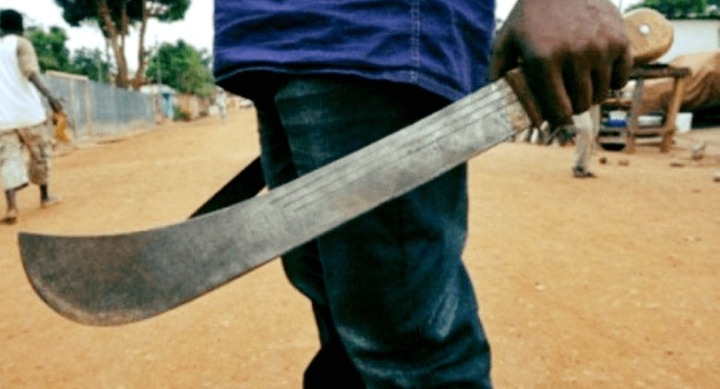 Random file picture
The man later handed himself over to the police. The suspect who is expected to appear at the Obonjeni magistrate court; went to find his fiancee; Thembi Nyawo; at their neighbour's house and found her and her lover at the neighbour's house.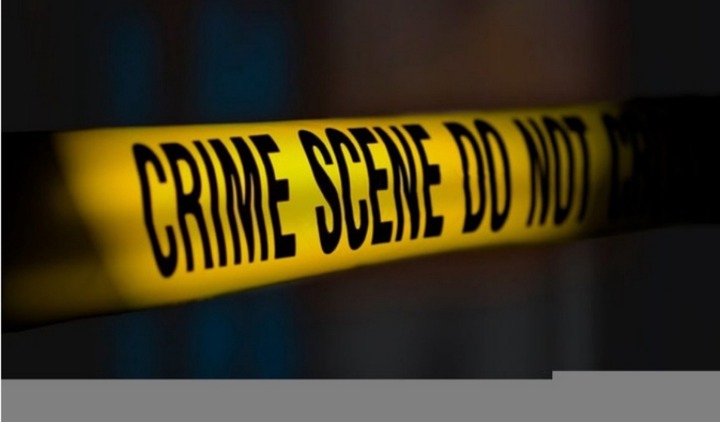 Speaking to a local newspaper; Philisiwe Nkomonde (the neighbour) who was the late Nyawo's friend; said she knew her friend had another lover besides the man who had paid lobola for her.
Nkomonde said her friend came over to look after her because she is not well; as time went on; her lover came over and asked for her cellphone.
"When I first came to the area; I became acquainted with the late Nyawo; she would tell me all her problems; including that she no longer got along with her fiance; with whom she had six kids." Said Nkomonde.
"The fiance came to my house to beg me to put in a word for him with Nyawo and ask her to forgive him for all that he had done in the past; but my friend refused." Said Nkomonde.
Nyawo came to visit Nkomonde; while they were sitting and chatting; Nyawo's lover came over. He is a man Nkomonde usually sees in the area.
"He asked for her cellphone; shortly after; the fiance also walked in; this after my friend had told me that they had separated over social network." She said.
"The fiance barged in and said nothing but started hacking her with a panga. He hacked my friend's lover; when I tried to stop him he hacked me on the head and hand." She said.
"When we were admitted to hospital; Nyawo's lover told me that; he was not aware that the fiance saw everything that was happening on her phone." Said Nkomonde.
Funekile Menyuka; a family member of the suspect said; we were saddened by what he did because nothing is solved by committing a murder.
"We were preparing to go to bed; when we received calls informing us that he had killed his fiancee; we were disappointed by what he did." Said Menyuka.
The local chief Juluka Menyuka said; he had not been to see the family where the incident happened; but he has heard about it. What happened is not right because it affects a lot of people.
"There is no problem which is solved by violence; no matter how angry the man is; he is not supposed to murder someone because they are committing an unnecessary criminal act." Said Chief Menyuka.
The local newspaper could not get hold of the victim's family. The spokesperson for the SAPS in KwaZulu-Natal; Colonel Thembeka Mbele was also not available to comment.
https://ilanganews.co.za/ugence-umkakhe-nesoka/
Please like share comment and follow me for more news.
Content created and supplied by: TingTong1105 (via Opera News )