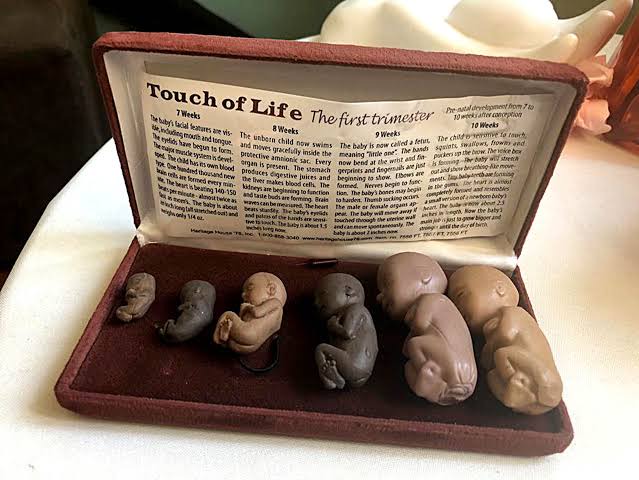 The massive question TODAY is...
Should Abortions be allowed?
(I am keen to hear your feedback in the comments section after you have completed reading this article).
I trust that nobody will become offended or hurt by my words and I have no intention for that. This is just my plain, innocent opinion.
This DEBATE has been very much visited and revisited a number of times already. In different countries, different eras and different situations...
And people have different opinions about everything. Which is understandable because we are all different and we have our own perspectives on life.
I'll just reiterate that, I have not been put in this situation although I do know someone close to my heart who has been forced to face this challenge that life just happen to place in her lap. Or womb.
The QUESTION REMAINS...
Should Abortions be allowed?
I think YES.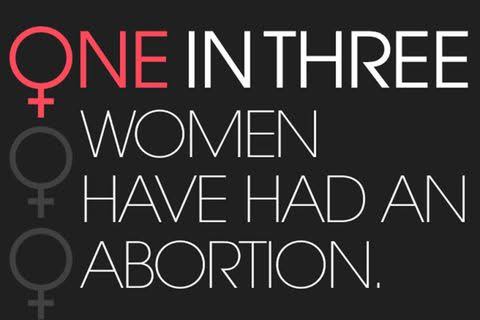 I am a mother to a little "Almost" 3 year old Girl. I am married and if I fall pregnant again, which I have no intentions of... I will not abort because my situation in life is actually normal and the actual way of life.
What happens to our youth who sometimes fall pregnant at the age of 11/12?
Then should abortion be allowed for them?
Yes.
Again. Having a baby is a massive responsibility. When you have a baby, you need to put AT LEAST 3 years of your life ON PAUSE. Your education gets put ON hold too... You need to be there for your baby for atleast the first 3 years of their lives... This becomes a huge challenge and if not taking responsibility at first will probably leave you with MANY FUTURE issues...
ALSO from an adults point of view, having children is not easy. It's very challenging and teenagers could become really frustrated with the responsibility which often times could lead to abandoned babies or abused babies.
This is bad enough as every week we hear of our precious children of South Africa who are abandoned or abused or even murdered.
How do we stop this behaviour from parents who got pregnant but were not ready for a baby?
Then just DON'T have a baby...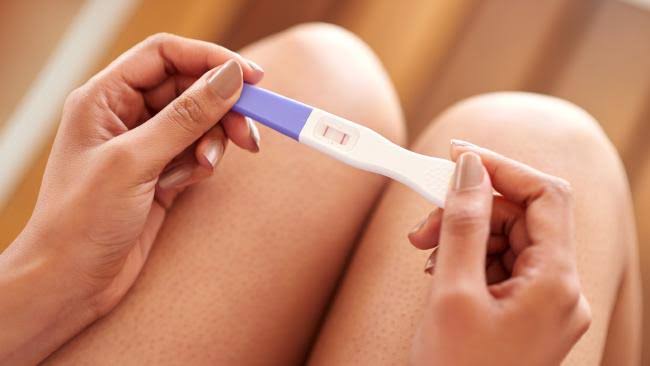 It was a mistake. Mistakes happen. We're all human. That's right.
There should always be an opportunity to turn things around and decide NOT to have a baby because you do not want to put that baby through distress, an emotional and mentally challenged upbringing or neglect.
In which case. I would suggest Abortions be made legal only for "4 weeks gestation" and no further.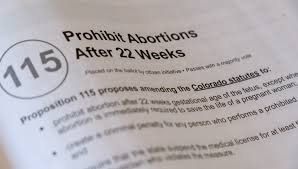 What about drug addicts who fall pregnant and have no intention of coming out of their bad habits anytime soon? Could we then render the person responsible for caring for a newborn baby?
A drug addict needs to be clean for 6 months before deciding to fall pregnant.
Drugs affect the natural development of a baby in virto. Unaware of all the various drugs taken... Could we then just hope that the baby will develop normally?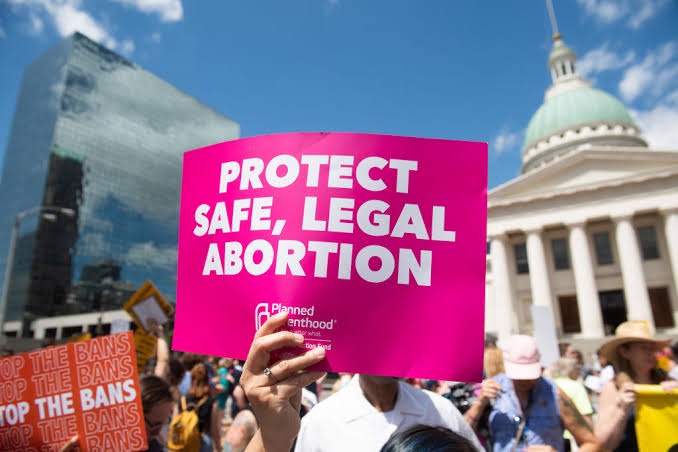 A great challenge for new parents is giving birth to a baby with deformities. This can become challenging even for a lady who already has children.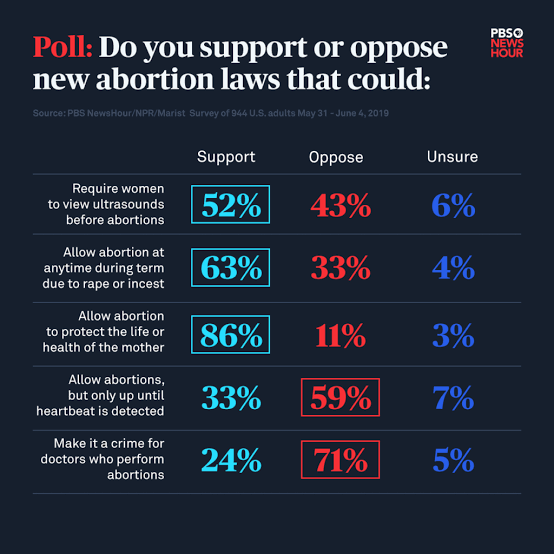 Hospitals across the country advise mothers that if their baby shows signs for deformities or downsyndrom then they are allowed to abort.
It may sound horrible to say that some do abort these types of pregnancies given the fact that they DON'T want their children to suffer...
That could be the main reason.
We understand that these children are a blessing to our world and their love goes beyond anything any normal child could give... Because they're special. Although not all parents can deal with it.
Which again, in my opinion I am not going to shoot bullets at folks who decide to abort those types of pregnancies.
We hear often about victims who have been raped and had also become pregnant.
Should Abortions be allowed for this situation?
MOST DEFINITELY YES.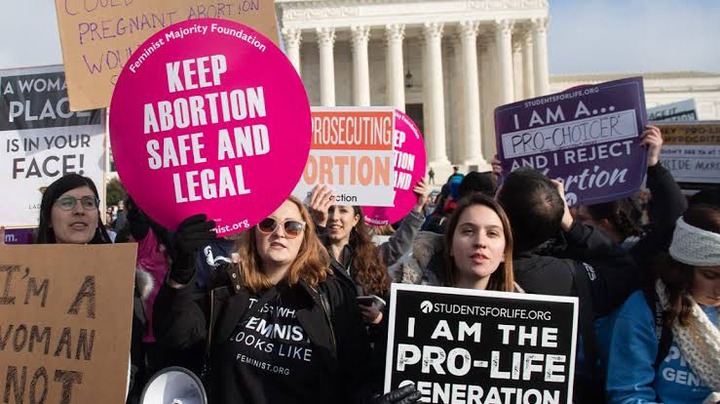 The most important thing to realize is that no women will want to have a baby out of being raped. It is a horrible situation to be faced with and it completely alters a person in ways many of us will never understand until we are faced with the same situation.
If your Kid comes to you and says "I'm Pregnant" - What will you do about it?
Personally, I won't let my daughter abort. I will take full responsibility for the baby and allow her to continue her studies and lead much of a normal life. This will reduce the stress on her life and avoid her becoming frustrated with the baby.
Will you do the same?
Overall, the best way to avoid these circumstances is to educate our children on the correct way of life.
S€X Must be reserved for marriage.
You can have a good time without taking your clothes off.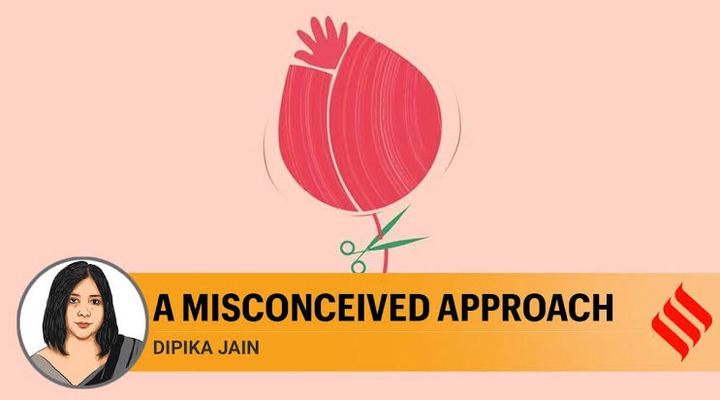 S€X is a big deal and should not be done when you're not mature enough for it.
The legal age of 16 for S€X is just ridiculous. Sex should become legal at 21. Or if you have already been married before 21...
If you are aware that your child has become S€Xually active and if you're somewhat "OKAY" with it... Then it is your duty to speak to your child about contraceptives and safe S€x.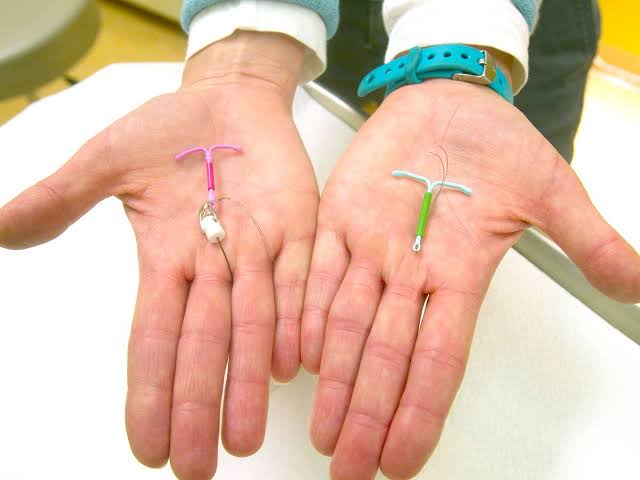 HIV and AIDS is still a BIGGER pandemic than COVID-19... and a slow killer too...
Never allow yourself to become the next HIV Victim. Curb the spread of HIV by practising safe.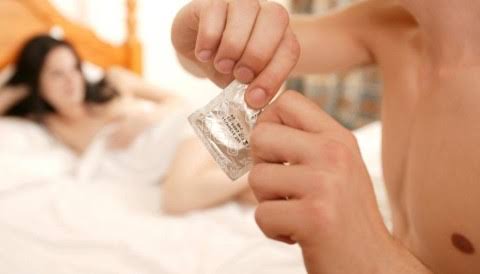 Question, How do you feel about Abortions? Should they honestly be allowed or not?
Please share your thoughts...
STAY safe ❤️
Please don't forget to like and share
This article is based on opinion.
This article is not Intended to hurt or harm any readers. This is my personal opinion.
Content created and supplied by: Beautifulchaoswrites (via Opera News )