Souce: Facebook.
We having a photo that has been spread on the internet lately. The photo got the eyes of so many people that uses Twitter an other social media platforms. It's not anyone that can say they have seen this kind of things happening. People are wondering why did they have to put them there.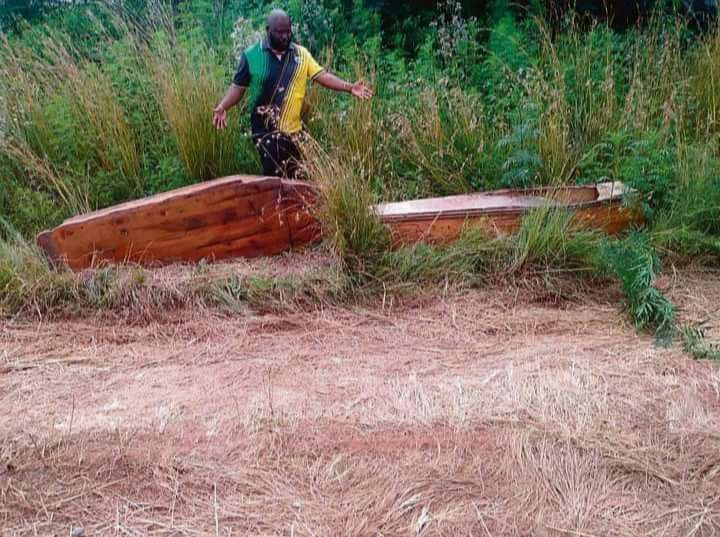 Photo: Facebook.
It's so sad what Tshwane people are going through, because they are seeing they things they shouldn't. I can tell that you won't feel any safe, after seeing this kind of things happening. People are wondering how come the coffins found in the bushes.
Photo: Facebook.
It seems like the are some people that are doing bad things when people are sleeping. They should make sure they get people that can patrol everyday, so they can see what's really going on when there is no one on the street.
This is a very shocking story, because those people are not used to see coffins thrown away. At least there was nothing in the coffins, an they wondering what was in there because they know there must be somethinh in them.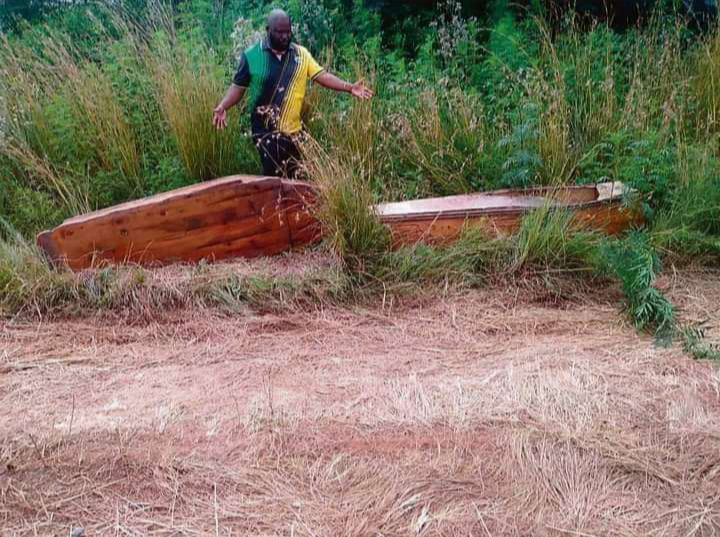 Photo: Facebook.
The police should also start focusing in this, because people that does that might be living in that township, so they must make sure they get them so they can explain why they had to do all of that. Their deeds are scaring people an that's not how it supposed to.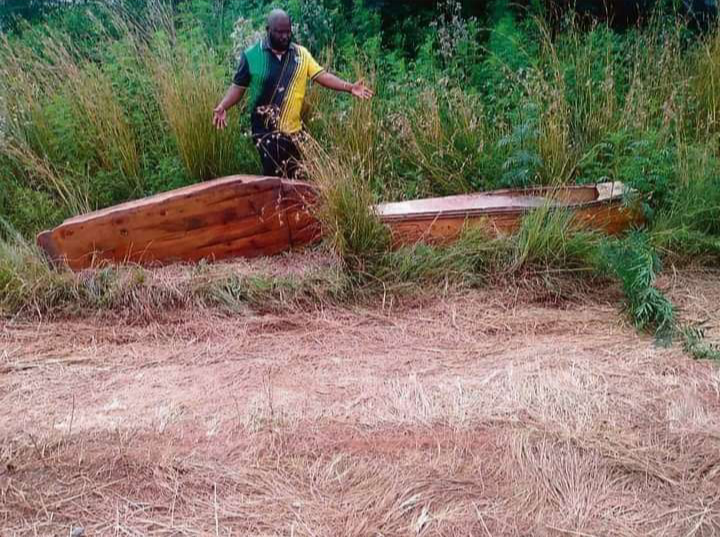 Photo: Facebook.
A coffin is not something a person can play with, because some people are thinking of their loved ones when they seeing them. We should know that some people are very weak, they just can't stand a chance to face this type of things.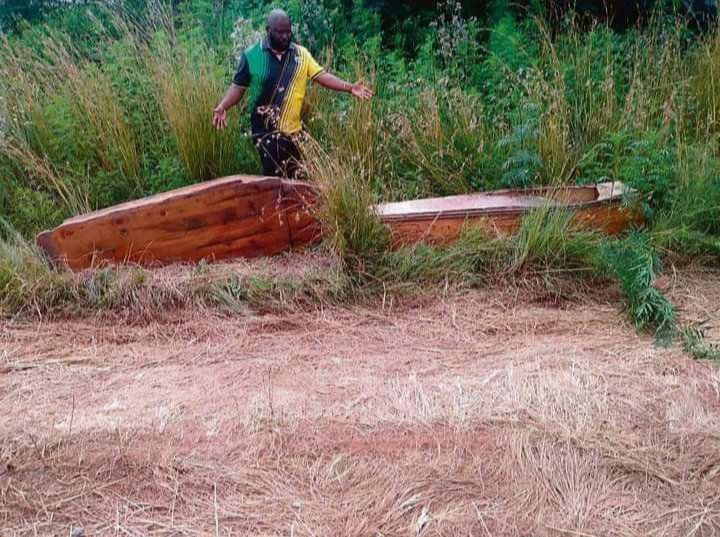 Photo: Facebook.
It looks like there is something operating when people are in their homes, we should get people or security that will look after us when we are sleeping. It's heartbreaking waking up an finding something like this on your gate.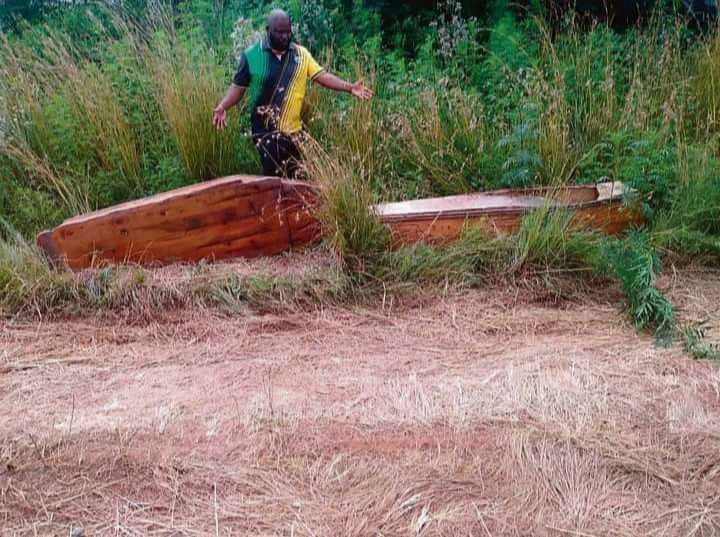 Photo: Facebook.
It seems like people are doing as they pleased, they are running the the business that are not recognized by the law, that's why they are doing it only when people are sleeping. They are making things that can have people running away.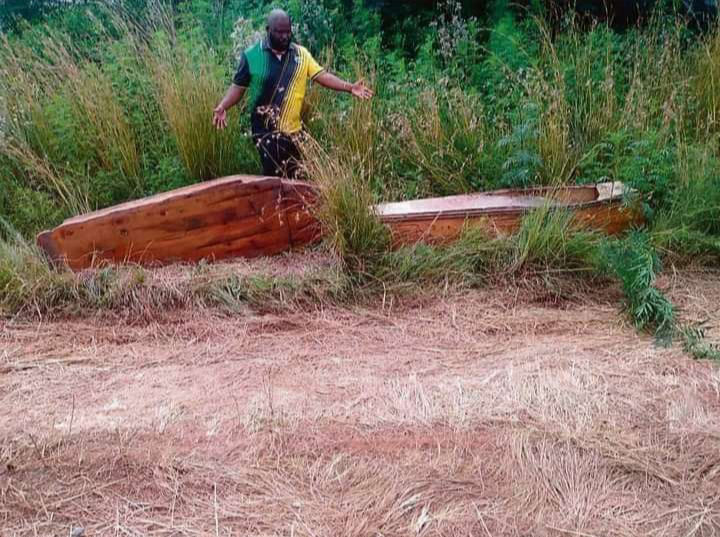 Photo: Facebook.
We also having people that steals coffins an they are getting away with it, because they are not attended. This matter is very serious, because we also having kids that are not supposed to see what is happening. Just imagine a kid sees something like that when he has to go to school.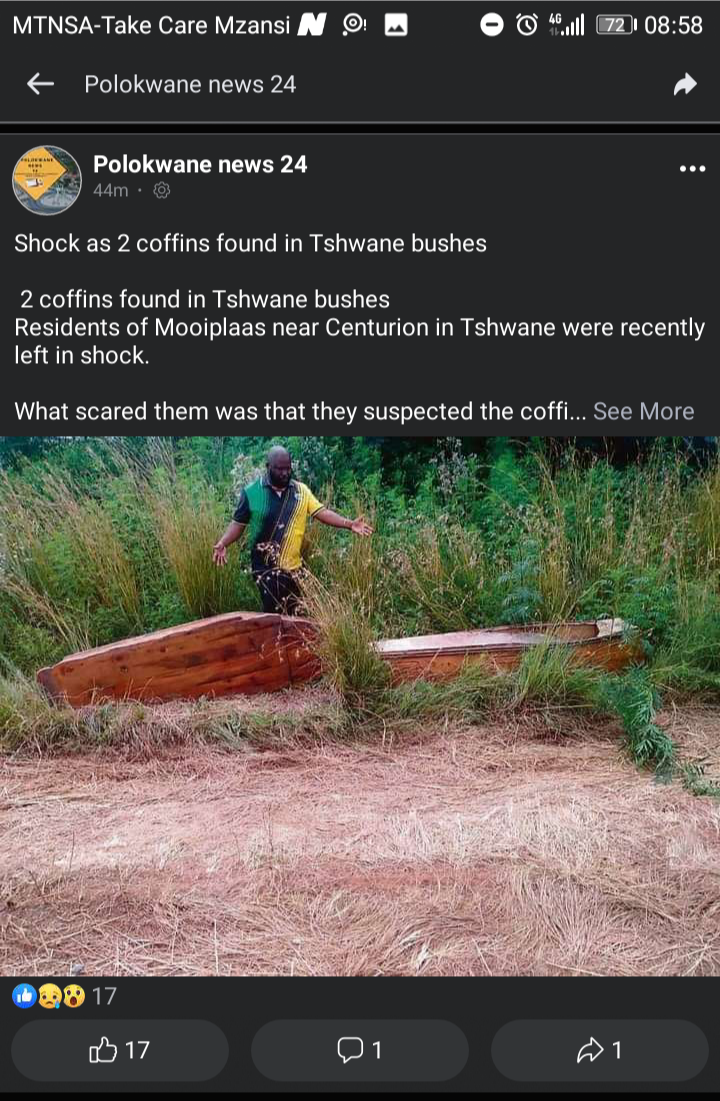 Photo: Facebook.
Tshwane is going through alot of things, an they don't know how to get rid of all of that. We having people that don't really cares about other people's feelings an that's really bad. They don't really know where will they run away from this.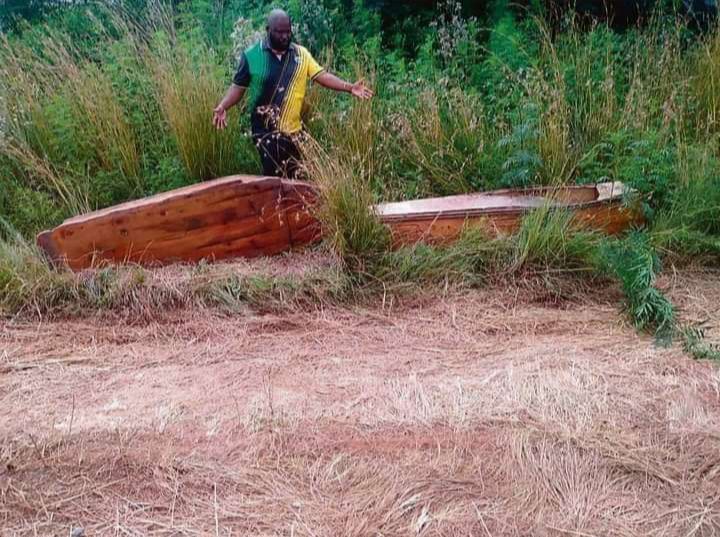 Photo: Facebook.
This whole thing looks like the law doesn't have anything to do about what this thieves are doing. Somehow it looks like there are some people that are there to stealing, so it might be that they left those coffins in there while they are on their run.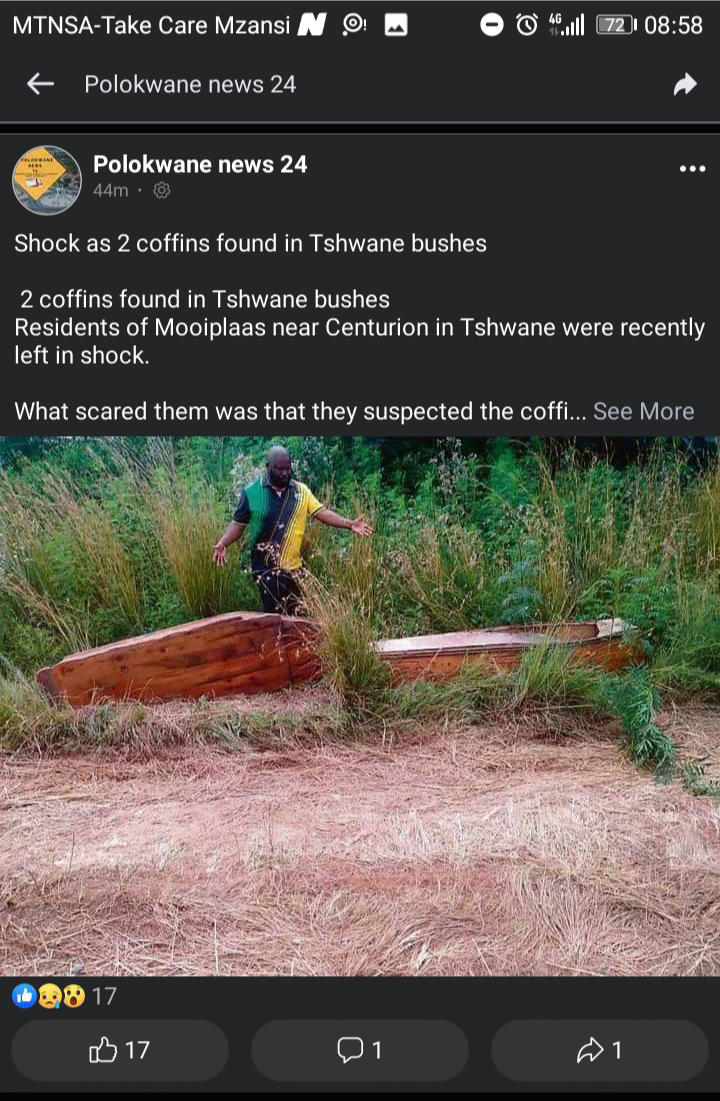 Photo: Facebook.
Please follow for more articles. 
Wear your mask everyday, an don't forget to wash your hands with sanitizer. 
Kindly like, comment, sharing is caring.
Content created and supplied by: LocalNewsUpdates (via Opera News )