Source twitter
Picture twitter.
Gender based violence is a sensitive thing that needs to be stopped as soon as possible because our sisters and our mothers, also our friends, they do not want to speak up about it even if they are victims. They always not ready and scared, they have love for the people who are abusing them, they also do not want to go to the police and open the case. Which is not good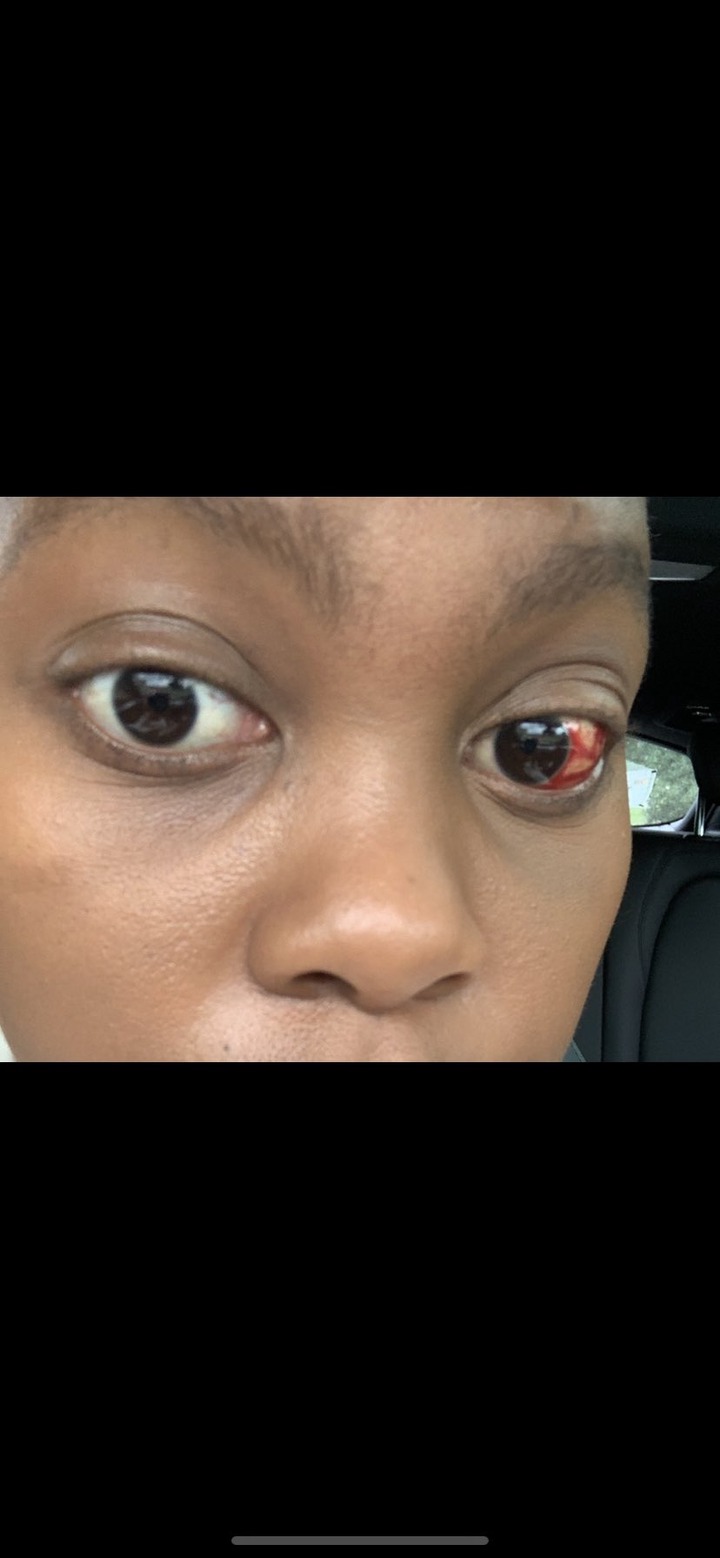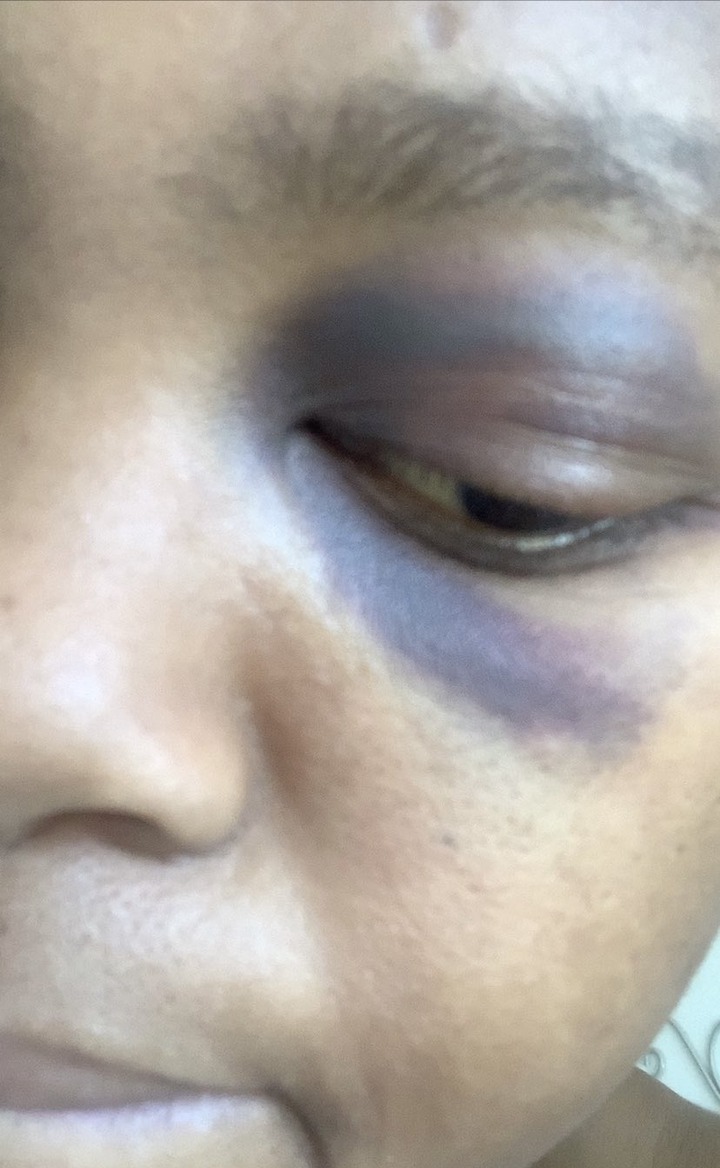 Today a certain lady called Phiwokuhle revealed how his boyfriend used to abuse him even when they stayed together, " Good morning I am here to shay my GBV experience, I date a guy on and off for three years, during that period he verbally and physically abused me not once did he apologize,his excuses was I always made him angry. This one time he found me in a restaurant , He created me like an old friend later on he asked me to accompany me at the ATMs, we never reach the atm just outside the restaurant he choked and slammed me, through me to the wall my prescription glasses tell then he stepped on them and said " I will see how are you going to see".
When I had to drive I hit a pothole and almost died because I couldn't see properly I hate that I stayed with him after the abuse. Only this year I started my healing journey and I thought I should share, I told him I will go and open a case when am ready" she said.
However Phiwokuhle is so hurt and her eye really showed that she was really abused, and so many people in the comments are asking her why didn't she reported him because people like this tend to say they will change and they never change, they are capable of killing you once they start beating you.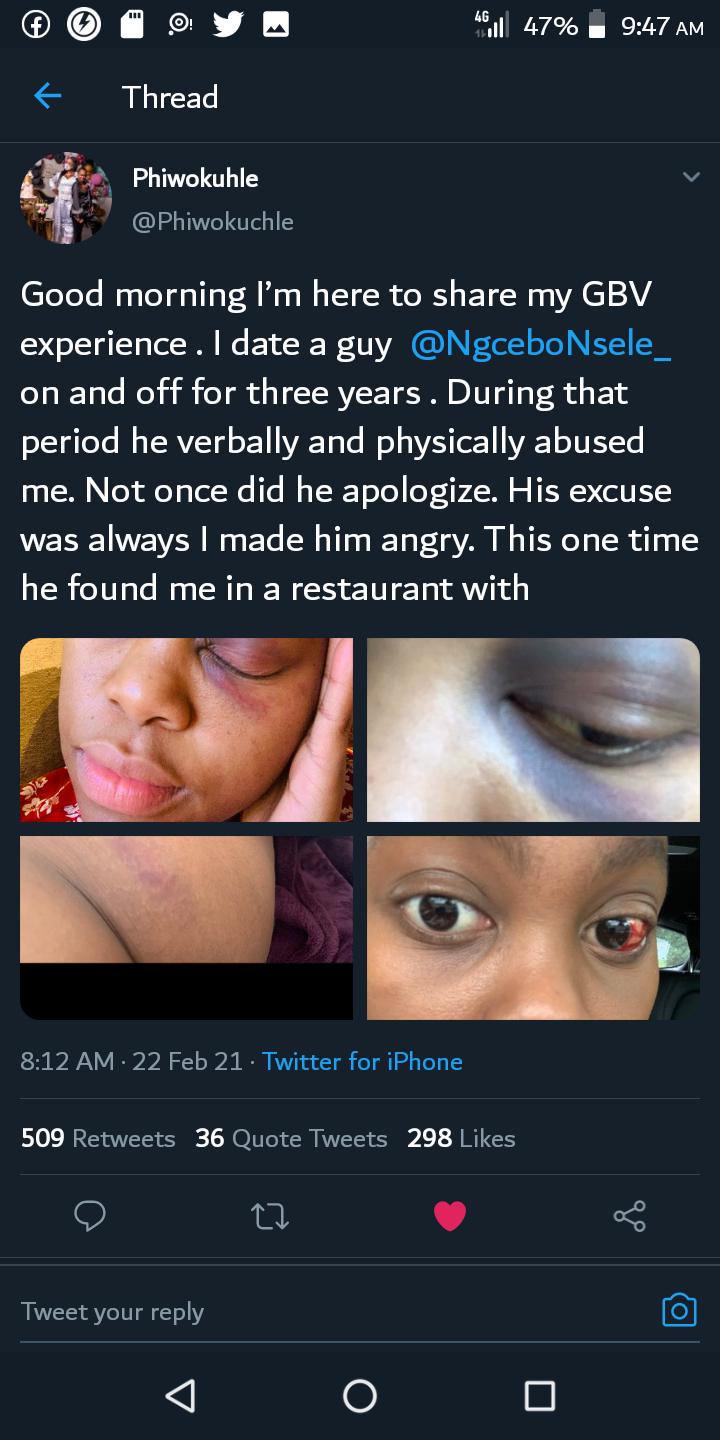 Roda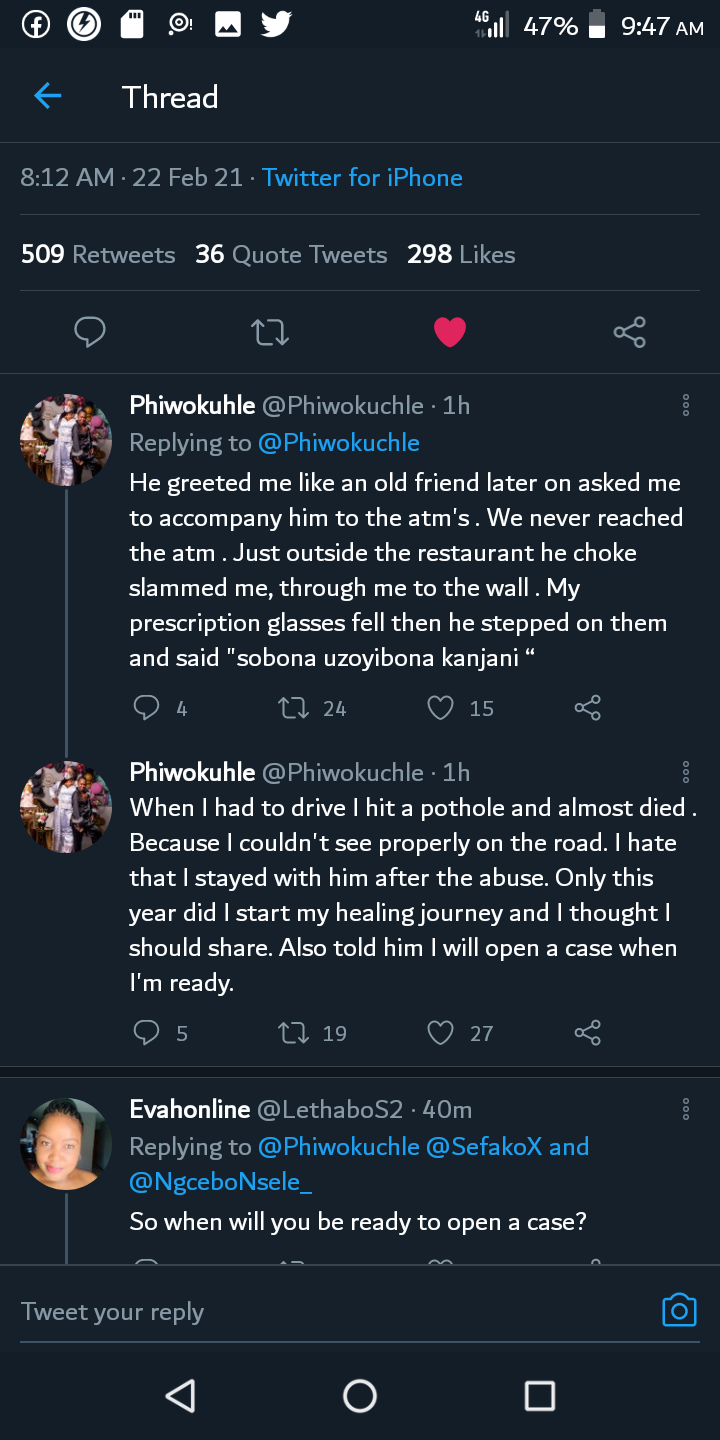 The Minister has to do something about GBV because it still roaming outside, some men do not want to solve things they are controlled by anger issues and they should be arrested and face their consequences.
Do not forget to follow after reading.
Content created and supplied by: azwi20 (via Opera News )