Source - Scandal/etv
When Bohang smacked this kid i felt the hurt all the way in East Africa,my heart even momentarily stopped. by the way does that captain do everything himself at the police station?He's the Commander,He's the one who answers the phones like a secretary,He's Also the HR who hires&fires.He also acts as a Personal Bodyguard to Victims of 'robbery'. Quite the multitasking Cop.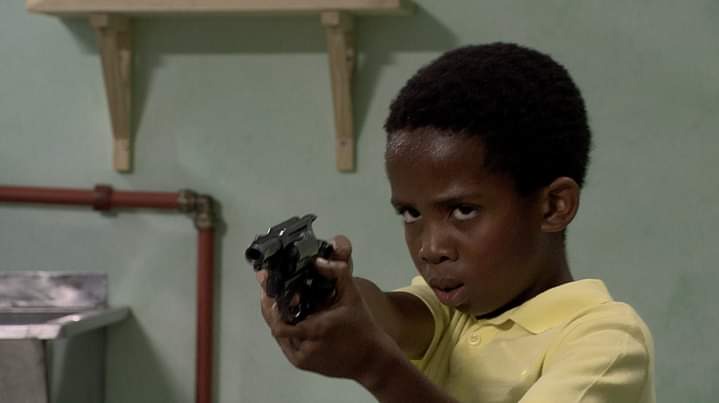 Seipati is to blame le yena.
she fought so hard to get back custody ya tebello..
Then she goes again and invite bohang in their lives.
Tibi is gonna grow up being violent maybe even a serial killer because of all that he has witnessed. Single mumz a lesson. Do not allow abusers into your lives.
I blame Seipati in all of this
She knew that Bohang will never change at first
She refused an honest help from people who really cares about her and accepted help from the abuser she knows
Tibi tried countless times to get help from Mokhethi but a proud mom wouldn't let him
Now Tibi has to suffer the consequences 😭
The creatures /bad seeds we bring to our homes /families 🤦🏼‍♀️🚮
If Tibi shoots him, he will be so traumatized for the rest of his life and that will affect him. Some of these kids grow up with that anger and will end up abusing their partners in future. 💔
Content created and supplied by: Ok_Daina (via Opera News )