Its not each and everyday who is vocabulary gifted. Most of the rural village learners struggle to interact with others .
I'm about to illustrate about Mukundi Malovhele. This young man has been so passionate about a Lamborghini car and decided to make his own.
The issue of being unable to excell in school did not weigh him down on his life . He shown he got principles and goals he wanted to achieve despite. He showed the power of uniqueness. He showed that it's not about falling down but what you do when you rise matters most . Be inspired.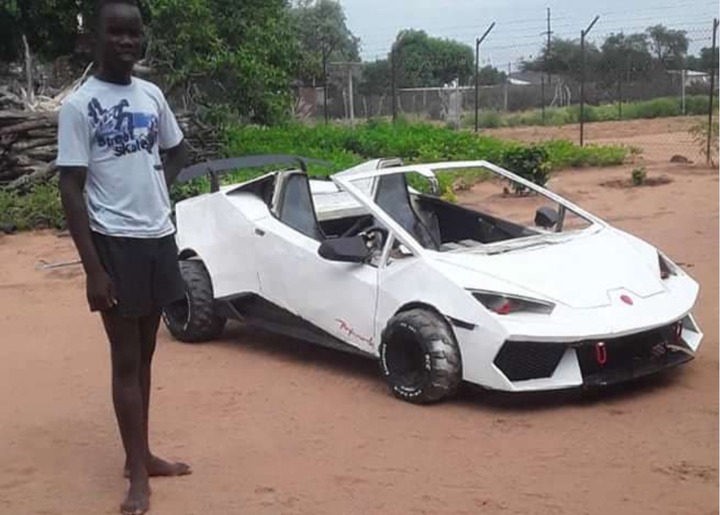 The hardest step in life is the first one . But a journey of a thousand miles begins with a single step.
This just illustrates that nothing is impossible if you set your mind to it . If you were once at zero nothing is stopping you from reaching a 100 .
This picture was brought by breaking news on Facebook .
Shout out to this young man
Content created and supplied by: Fhumzile (via Opera News )