Rooney marhule Sold Documents to a Congolese, Picked up the Money in Pretoria - SA Accuses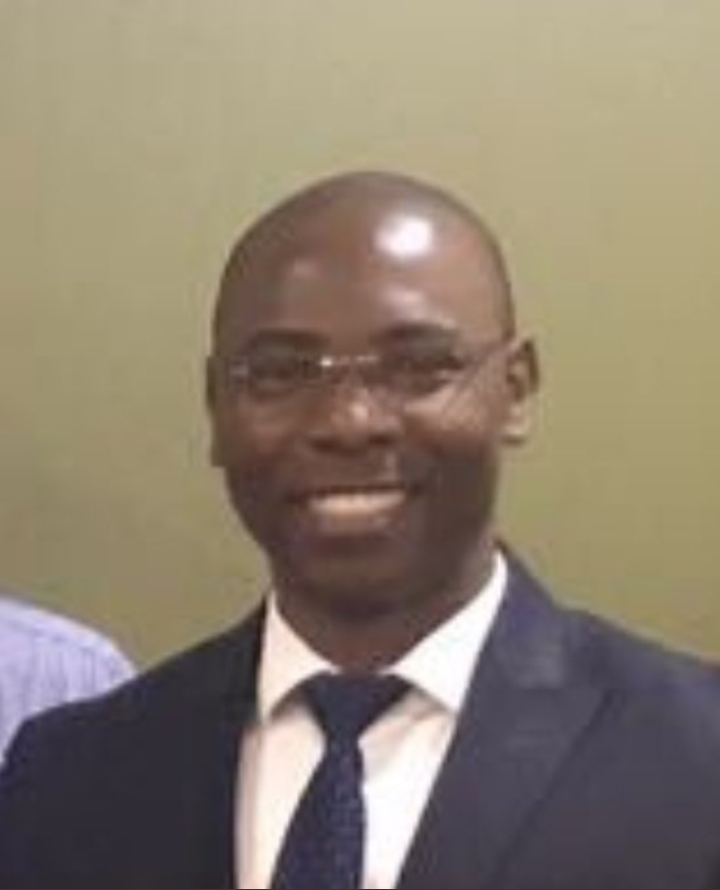 South African man has allegedly Accused a renown south African man who goes by the name Rooney Marhule, of selling south Africa documents to Congolese which they regarded as illegal.
The south African man also reveals that after he sold the documents to the Congolese he went secretly to pick up the money at Pretoria West.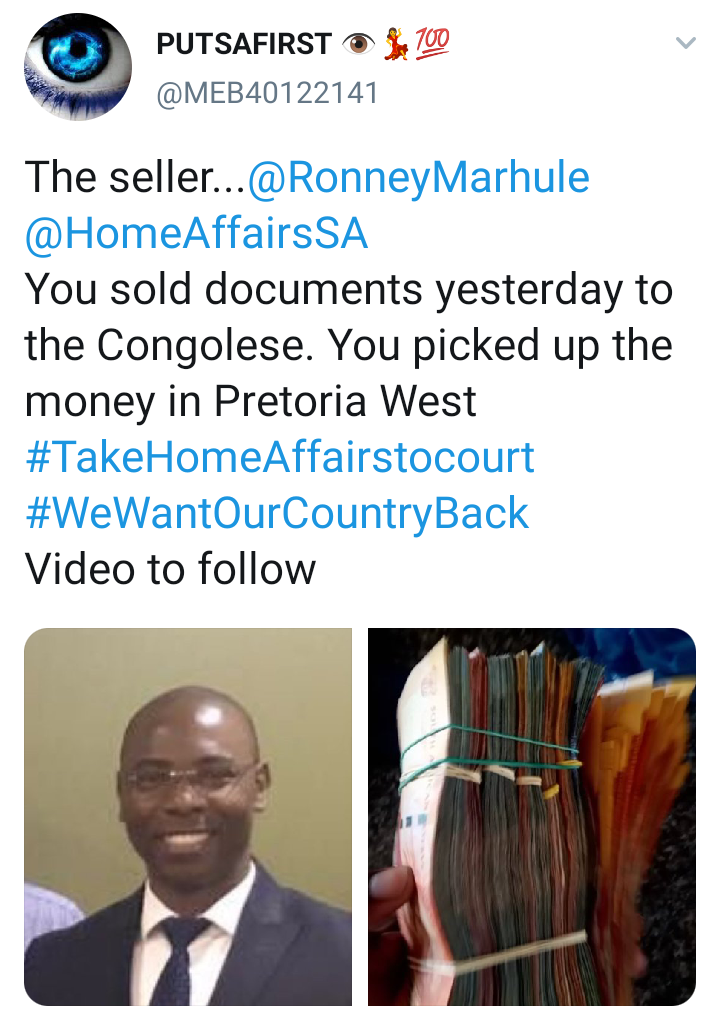 Below are some reaction by South Africans on Twitter;
@Dunmi
They all do the same, expensive clothes multiple properties and cars living life. Life style audit needs to be carried out by home affairs.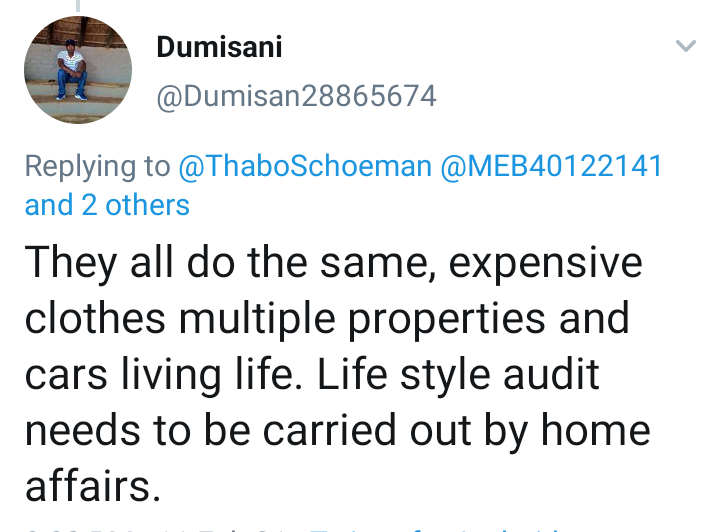 @Mn
That money paid by Congolese has been swindled from innocent hardworking South African women and men to pay him he must rot in jail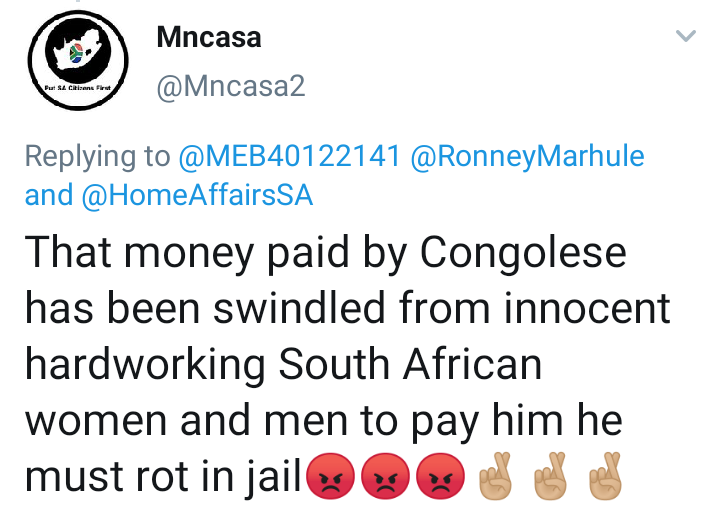 Nk
This traitor is seriously provoking SAns with his endangering of SA lives and denying employment to SAns by selling our country for the benefit of him and his family as if it is his father's farm. Mxm. #PSAF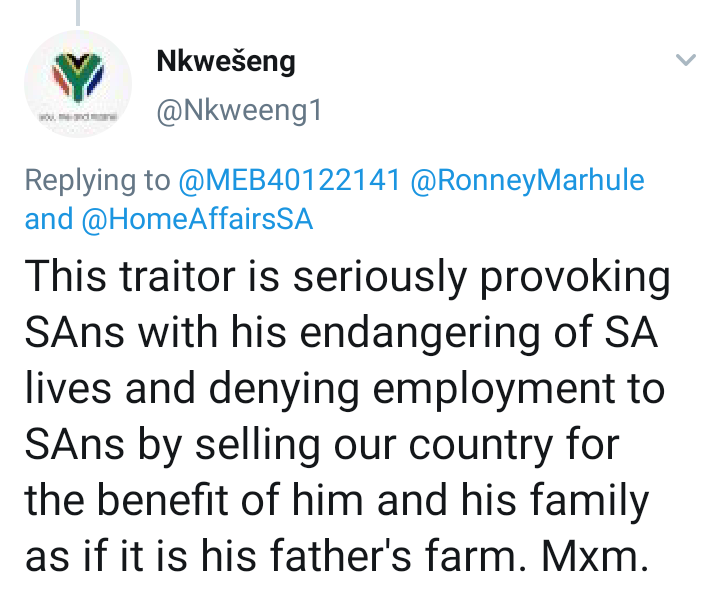 What can you say to this?
Content created and supplied by: Legitboy (via Opera News )