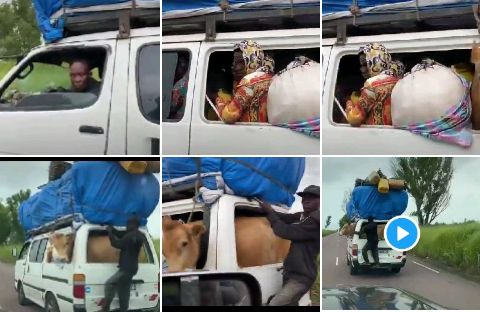 This man is traveling to his secondary location standing at the back of this vehicle and it is a dangerous move to take. This is not an encouragement for anyone to try it.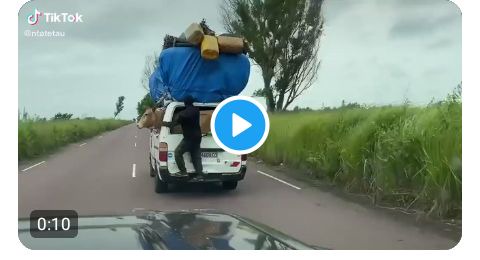 This vehicle is heavily loaded from inside and outside. It is their traveling vehicle and at the same time it is again a transporting vehicle and such things would not be allowed on the car.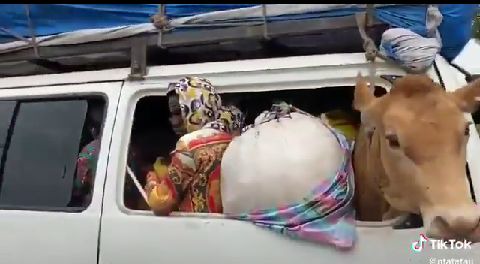 Their is also an animal inside their vehicle with more material bags on top of the car. Surely this car cannot handle this kind of weight and it is not even close to be recommended to handle such heavy duty.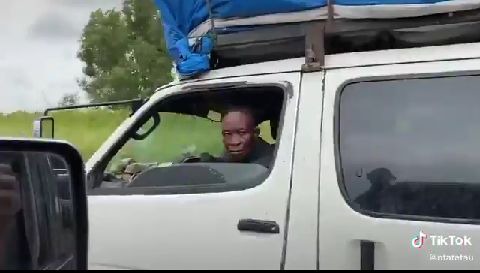 Their only concern is for them to get to their secondary location with all their belongings and they are not going fast, but they are continuing with their journey. They would be stopped if police find them.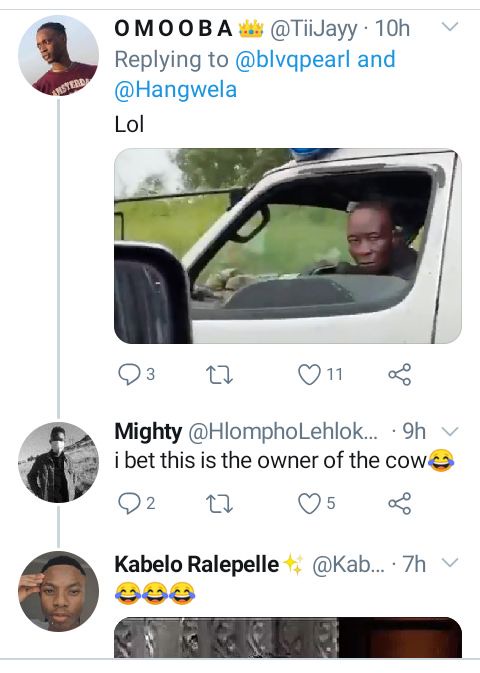 As for the man standing at the back of their vehicle, he is getting more tired if they do not stop so that he will be able to recover or simply changing positions if they don't have luxurious time.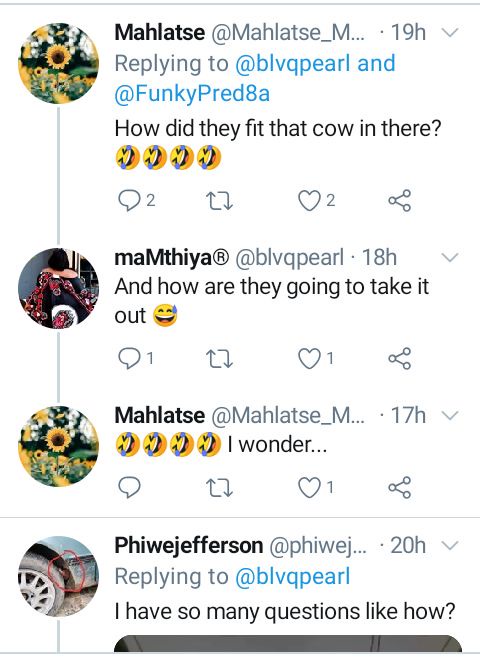 If the police do not stop them, they will continue with their journey and it will be a great lucky for them. Normal citizens are not having much power to stop them, but the could only witness a surprise.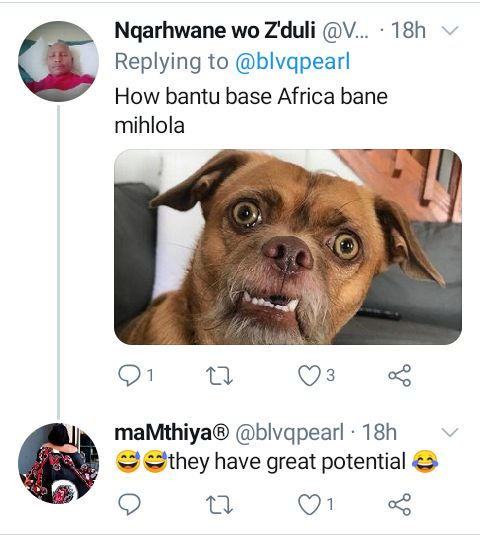 What do you think?
Video link provided below.
https://twitter.com/blvqpearl/status/1363168990143602688?s=19
Content created and supplied by: [email protected] (via Opera News )