Gender based violence is a serious issue that we are faced with in South Africa. Women get injured and killed everyday by strangers and people they know and trust with their lives.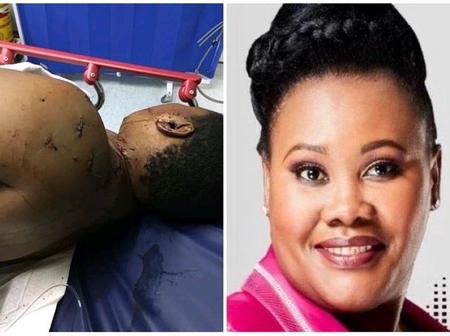 The recent incident of gender based violence involved the well known radio presenter Dimakatso Ratselane, from the Lesedi FM. It has been reported on Friday the 12 February 2021 that Dimakatso Ratselane was found by community people in a critical condition near Bra-White's tavern around midnight. Her body was covered in blood, showing that she suffered multiple stab wounds which have been said to be 49 stab wounds. It is said that she was stabbed by her husband after an argument.
According to Free State police spokesperson Motantsi Makhele; Dimakatso and her husband left their home in Mandela View travelling to Phase 2 to fetch their children. On their way, they had an arguments and ended up in an informal settlement known as Dinaweng, since from then the husband is nowhere to be found. Makhele also said that a case has been opened for attempted murder.
"At this stage, there are no developments yet. Details are sketchy as Dimakatso could not speak and give her version of events as she was in critical condition. The suspect is still at large. A case of attempted murder has been opened," said Makhele.
SABC issued the statement condemning gender-based violence incidents "The SABC wishes to express outrage and condemns the incident with the contempt it deserves. The corporation views the horrendous incident as one of the enormous threats to life, family stability, social progress, women advancement and productivity in the workplace. The SABC wishes the concerned employee a speedy recovery and will provide all the necessary support," it said in the statement.
Dimakatso's sister Mpho Folotsi said that as the family they are not ready to further speak to the media. "All I can confirm is that Dimakatso is still in hospital at the moment and the stabbing did take place. The family has asked that we don't give further details around the circumstances of the incident," she said.
On Monday the 15 February 2021, Sowetan Live has reported that Dimakatso is out of ICU, and her surgery was a success. ( Source: https://www.sowetanlive.co.za/news/south-africa/2021-02-14-stabbed-lesedi-fm-presenter-out-of-icu/ )
We all wish Dimakatso a speed recovery
Keepwell and stay safe everyone.
Content created and supplied by: Nomfundo-Ntombela (via Opera News )